What are the things every small business should automate? We asked successful entrepreneurs and small business owners to share their best insights on how they best automate their business-related repetitive tasks From automating appointment schedulers to email marketing, you'll find several suggestions that may help you decide on ways small business automation can streamline your business.
Here are 10 things every small business should automate:
Appointment scheduler.
Customer relationship management (CRM) system.
Social media.
Applicant Tracking System (ATS) recruiting.
Customer service.
Daily reporting.
Review monitoring.
Supply chain management.
Net Promoter Score (NPS) feedback.
Email marketing.
10 things every small business should automate
We've interviewed 10 business owners to help you find the automation processes that could help reduce the operational workload for your human resources significantly. Ready to automate those finicky business processes? Let's dive deeper into each one below.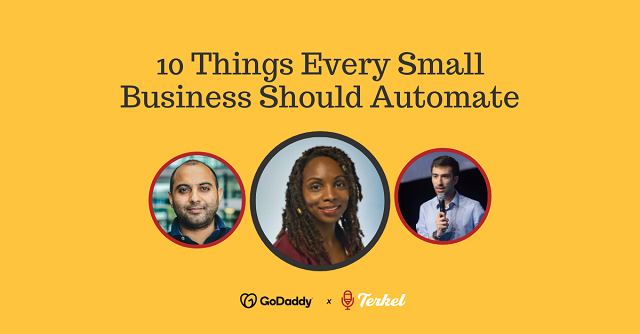 1. Appointment scheduler
Small business owners should automate their appointment scheduling using a calendar integration tool. Tools like Calendly or Picktime are low to no-cost options. Using appointment scheduling apps can decrease the need to speak to every client that reaches out to you. It can also eliminate hiring an additional employee to manage appointment setting workflow.
Small business owners can also gain valuable insights by adding a questionnaire to the scheduler. You can find out what the client needs assistance with that can help you prepare for your meeting. You can also garner helpful information like email addresses, telephone numbers and knowledge of how they found out about your business.
Annette Harris, Harris Financial Coaching
2. Customer relationship management (CRM) system
One thing every small business should automate is its CRM system. This will help keep track of all customer interactions and can help improve customer service. Automating your CRM can help you generate and streamline leads and sales reports.
Additionally, it can help you keep track of customer loyalty programs, invoicing and customer satisfaction scores. All of these benefits can help improve your bottom line. I suggest taking a look at some of the CRM software options on the market and choosing one that will work best for your business. There are many CRM software programs out there, so make sure to do your research before making a decision. Automating your CRM system can save you a lot of time and money in the long run, so it is worth considering for your small business.
Joey Sasson, Moving APT
3. Social media
If there is one thing that every business needs to automate, it is posting on every social media platform. For example, [if you're] posting on one platform (such as Instagram), your post also needs to automatically [publish] on Pinterest, Facebook, Twitter, LinkedIn and so on. Social media marketing is such a crucial part of a small business's success. And there's nothing more important than reaching as many audiences as possible. Automating this part of social media will go a long way for small businesses.
Sean Lau, LivingOutLau
4. Applicant tracking system (ATS) recruiting
Automating ATS recruiting helps provide small businesses with more real, qualified and motivated candidates — crucial in a tight job market. ATS recruiting automation platforms are faster, usually more responsive and way more cost-effective (not to mention time-saving). When small businesses automate ATS recruiting, they can recruit new team members and still have the time and money to develop other strategic areas once the process is on 'autopilot.'
Ricardo von Groll, Talentify
5. Customer service
With less access to resources [...]', small businesses need to manage the trick of being both creative yet consistent in their approach to customer support.
[blockquote] After all, the success of any business depends on its customers and their willingness to make repeat purchases.
By automating your customer support process, it allows you to treat customers the way you would if you had more time. This sounds counter-intuitive, but customers are often frustrated by hard-to-find contact links and slow responses to their inquiries.
By being able to respond to queries immediately, you can ensure your customers remain happy, retain them and increase their lifetime value. Just make sure the responses are accurate, full and [on-brand]. Customer support automation software can also give you a great overview of recurring customer concerns, alongside their wants and needs. This provides insights that may help you improve your product, service and overall strategy.
Andy Way, PartyLite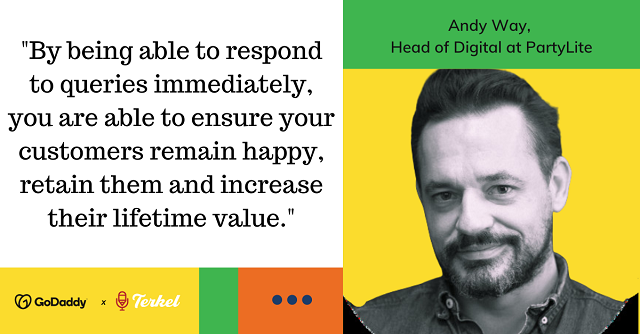 6. Daily reporting
If your business relies upon digital channels to generate revenue and sales, [you should] automate your daily reporting so that you're pulling in data from different online sources. This could be a combination of:
Google Analytics
Google Search Console
Google Ads
Facebook Ads
Use Google Data Studio to combine the data and automatically email you a report every morning — or every Monday morning if you find it too distracting. Having visibility of your performance and data in a single view is paramount to making sound decisions.
Shoaib Mughal, Marketix
7. Review monitoring
Staying on top of customer reviews is not a [easy] piece of cake — especially if you're listed on a lot of platforms without great control. Unhappy customers turn to public platforms when they feel stuck, which [opens an] opportunity [for you] to spot problems, look for the root cause and fix them.
The faster you get to those reviews, the better your chance of getting them removed.
And positive reviews are an incredible opportunity to engage happy customers, as well as your team. Some companies even share their positive reviews on social media to drive engagement in their communities.
In both cases, time is of the essence. But nobody has time to go and check each platform manually every day. There are plenty of review monitoring and automation tools and most are very affordable – reviewflowz is a free option if you're using Slack.
Axel Lavergne, Reviewflowz
8. Supply chain management
Businesses must surely automate their supply chain management system. This is one of the best ways to handle business operations. Such a system would provide scope in easing off demand and supply checks — ensuring your inventory is well prepared to meet the requirements.
Having a real-time system automatically providing when to order, how much to order, and maintaining a good lead time schedule smoothens the operations.
Johannes Larsson, Financer.com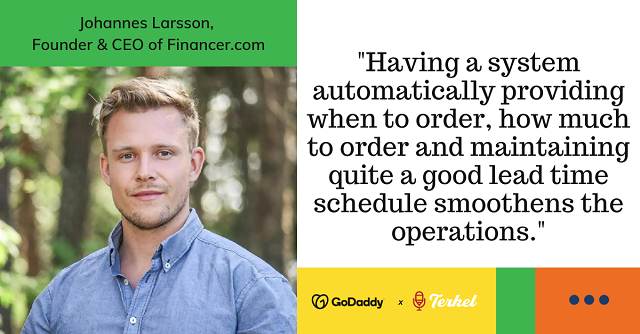 9. Net Promoter Score (NPS) feedback
Every business should be collecting customer feedback. If you are, you know that it can be a time-consuming process. And if it's collected manually, you risk collecting feedback at inopportune times or missing the opportunity entirely. NPS feedback is crucial to customer relationship management and future marketing strategy.
We run team-building events and training programs for corporate groups. We have an automation in place that automatically sends an NPS survey to customers the day after their event.
By automating our NPS, we also allow ourselves to automate referral requests from folks that gave us a 9 or 10 NPS rating. On the flip side, we have automated processes that send internal notifications to our team for folks that gave us a lower rating.
Datis Mohsenipour, Outback Team Building & Training
10. Email marketing
When I have to choose one thing that every small business should automate, it should be email marketing. Although it is a cliché nowadays, email marketing campaigns are still greatly underestimated — small businesses can automate it and devote the time saved to other activities.
With email marketing, you are building a community around your product and brand awareness — often[times] email marketing has a very good conversion rate. A few examples of automated email campaigns include:
Welcome emails
Abandoned cart emails
Birthday/anniversary emails
Tomáš Novák, Marketing Miner
Disclaimer: We're excited to recommend the use of generative AI technology to small businesses, but please be aware that this technology is still in its early stages of development and its effectiveness may vary depending on the circumstances. Additionally, avoid entering sensitive information as AI systems will save your input, and make sure to review the output for accuracy, as it may be incorrect, inaccurate, or out of date.