Coupons have been around for more than 100 years, and for good reason: they work well to drive sales and build loyalty. Not all coupons are created equal, however. Here's how to use coupons to your maximum advantage to drive local sales.
Great reasons to use coupons
Local businesses use coupons to drive sales for many reasons. With coupons, you can:
Acquire customers. Coupons can help you attract customers who might never have shopped at your store before. You can use coupons to attract new customers to your doorstep and introduce them to your products and services.
Retain existing customers. Coupons provide a good incentive for your current customers to return and shop, and perhaps to buy more.
Build loyalty. Coupons can also be used as a reward to loyal customers to thank them for their patronage.
Boost revenues. Seasonal businesses often use coupons to drive sales during slow periods. Garden centers may offer coupons in the wintertime for house plants or bird seed, for example, to encourage shoppers to visit during a time when most people aren't thinking about gardening.
Coupons aren't free, of course. You'll lose some money on each sale according to the value of the coupon. If you limit coupons to specific items or amounts, you can estimate the amount invested in your coupon offer and include it in the marketing costs. For example, if you offer a $10 off coupon, you know that each sale will cost you $10 plus the advertising cost of the coupon. By knowing the exact amount, you can more easily calculate the return on your marketing investment.
The difference between coupons and sales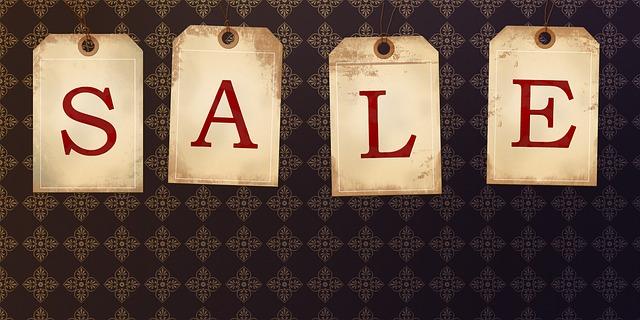 Small business owners might wonder why coupons offer a more attractive marketing method than sales events. Sales are typically offered to all customers entering your establishment regardless of how they found out about the sale, such as by seeing advertisements or simply by chance after passing by your store. Regardless of how they discovered the sale, every transaction for the duration of the sale receives the same discounts.
Sales don't tell you much about your customers or the effectiveness of your marketing methods.
Because you can't track a sales transaction to a specific advertising channel, it's hard to know whether or not the sale was a success due to your marketing or simply to the juicy discount you've offered to your customers.
Coupons are directly measurable: you can immediately track individual sales back to a specific marketing method. This helps you gain valuable insights into which marketing methods are working best to drive local traffic into your store.
You can also control the amount of money lost on each transaction better with coupons. It's easier to set limits on them that favor your bottom line while still thanking customers with a nice discount. For those reasons, coupons can be a highly effective local marketing strategy.
Calculating coupon costs
As with any marketing investment, it's important to calculate all of your costs upfront to see if it's worth running a coupon.
The costs for your coupon campaign will include:
Direct advertising or marketing costs, such as printing a postcard, running an ad in the newspaper, or another marketing program.
Indirect costs, or the money lost on each sale once the coupon is applied.
To determine whether or not it's worth running a coupon offer for your business, you'll need to know what your current profit margin is and work within that margin to ensure that the coupon is profitable.
A fictional example
Let's assume that a gift shop offers ceramic dog figures for $75 each. Their cost for each dog statue is $30. That means they use a 2.5x markup on each statue, a reasonable amount for a retail markup.
If they run a coupon offering 20-percent off each statue, they'll lose $15 on each sale, and sell the statue for $60. That means they're still making 2x wholesale cost, which is good.
However, that doesn't account for the cost of advertising. The shop decides to run ads in two different town newspapers to drive more local traffic. Each ad costs $500, for a total advertising investment of $1,000.
The total out-of-pocket cost of advertising is $1,000, with an additional loss of $15 per sale. The retailer should then consider their average sale amount and average volume for the duration of the sale to calculate whether the sale is worth it or not.
If the retailer knows that the average customer will spend $100 per sale, with a net profit of $50 per sale, then they know they must encourage 20 new customers to spend at their store from their coupon offer to recoup their $1,000 out-of-pocket investment in advertising. Since they're also losing $15 per sale on those 20 sales, or $300, they really need an additional six customers, or a total of 26 customers, to break even.
Was it worth it?
Is that a reasonable amount? That's going to come down to the individual business and their expectations from the specific deal, making it hard to pin down in a fictional example. To some businesses, it's worth it no matter what, because they need to know exactly where their ads are pulling in traffic and which ones to discontinue because they don't work.
If the coupon is coded back to the source, they will be able to tell which coupon offers are working and which aren't, and perhaps which advertising channels are working well for their business and which ones aren't.
It's helpful when running a coupon like the imaginary gift shop offer above to know your historical sales data, too. If you can compare the weekend sales from this year when you ran your coupon offer to last year when you didn't, you may be able to get a clear grasp of whether or not coupons drove so much more traffic to your store that they're worth repeating or whether you simply broke even.
Coupon marketing success
Set a clear, measurable goal for your coupon marketing campaign. Whether you want to gain a certain number of new customers, sell a specific amount of product, or develop insights into the best marketing channel for your business, coupon marketing can be an effective way to achieve your goals. Be smart, be sensible, know your costs and limitations, and develop a strong coupon marketing campaign to drive local sales.
Free checklist: 5 ways to get more local customers
Want to turbocharge your local marketing strategy? Check out our free checklist to get you started.