Thinking about hiring a web design company to get your big idea off the ground and online? Well, let me tell you a little story first.
"Mom?" A pause. "MOM." From my desk in the office off the laundry room, I can track my 12-year-old's progress through our two-story house by the sound of his voice. It gets louder as he clomps through the kitchen, then the living room. Suddenly, his head appears in the doorway. "Have you seen my skates?" I tell him to look in the garage and continue working on the piece I'm writing for the web design company I subcontract to.
This is a flashback. A professional advertising writer of many years, I now write full-time for GoDaddy. But before that, I spent 12 years freelancing out of my home in Iowa. I had two little kids and a portable profession, so why not, right?
Ha! Being a Work at Home Mom (WaHM) isn't the walk in the park some people think it is. Every morning at 8, I'd drop my kids off at daycare. Every day at noon, I'd turn off my computer to take them to the park or the library or over to a friend's house. Many nights after feeding, bathing and reading to Nick and little sister Dani, I'd go back down to the office for a few more hours. I worked on Labor Day. I worked on holidays. I even dragged myself to my desk a week after my C-section to please a client who never called me again.
When you work for yourself, you can't afford to say no.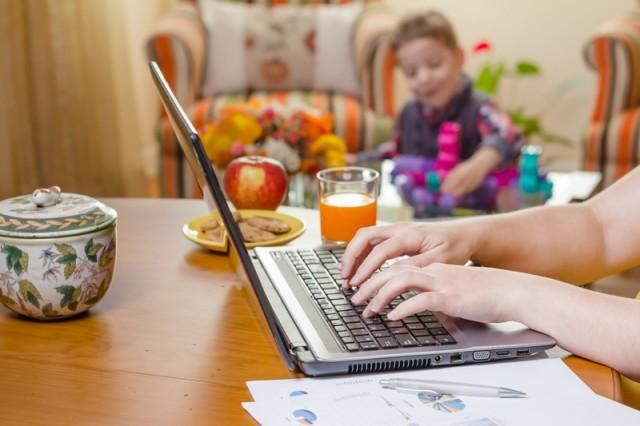 Eventually, I realized I was doing as much work as my time allowed. That's when I came across an article that said the best thing a WaHM could do to grow her business was to focus on doing what you're best at. Let someone else do the things that keep you from billable hours. Hmmmm, I thought.
Plumbing, plaster … and custom website code
My husband and I have always been great home renovators. We'd buy houses that needed love and fix them up. Paint, tile, carpentry, landscaping — we did it all. But there were two things we never attempted because it just wasn't worth the time we'd waste screwing it up: plumbing and plaster. For that, we called in the pros.
The same goes for websites.
Just because you can build your own website doesn't mean you should.
OK, maybe you just want a simple website with basic features — great! A free DIY site builder should do the trick. But if you need something special, the time you spend learning to build that site and making it work the way you want it to will take you away from what you get paid to do.
Do your business a favor – focus on what you do best and take advantage of professional web design services to get a custom website.
Bonus: See how you can also get a free domain with GoDaddy's Web Design plans.
It's an Amazon world
Amazon has changed what your clients expect of YOUR website. No matter who you are or what you sell or produce, prospective customers expect:
To quickly find you on the web.
That every interaction with your site will be fast, seamless and as idiot-proof as ordering a pair of skateboard ramps.
Anything less and they'll click away. If you can't create such a website yourself, leave it to a web design company.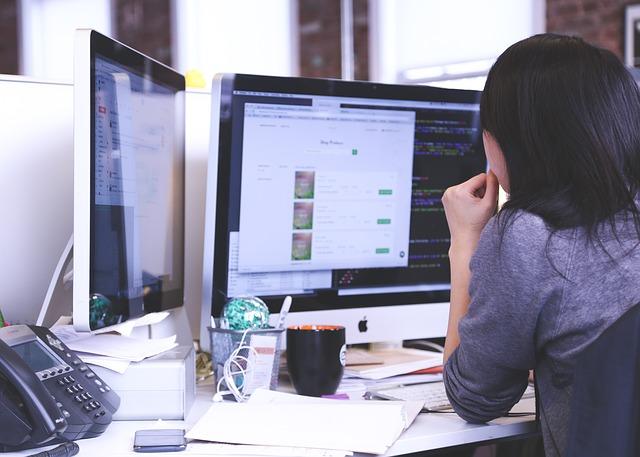 Think about it this way: People pay you to do what you do because you're good at it — better than they would be if they tried their hand at crafting cat tents or whatever it is you do. You should hire a pro web designer for the same reason — because they spend all their time and energy being good at building great websites.
As web designer Suzanne Trevelyan says on her blog, Trevellyan.biz:
"Web technology and best practices are constantly changing and evolving … we regularly test new tools, hosting services and SEO techniques. It is only natural, then, that our sites are more powerful in the short term and more robust in the long term."
Do you have the time or expertise to keep up with web design trends, search engine optimization, and all the other stuff that a web design company or freelance web designer can do for you, probably with more skill than you can do yourself?
What to look for in a web design company
So you've decided that what you want in a website is beyond your skills, interest or available time. Here are a few key things to look for in a web designer:
Who have they worked with? Look at the sites they've built and see what you think.
Where are they located? Meeting face-to-face is the quickest way to tell how professional they are.
How much will the website you want cost to build?
Will the web designer update your site regularly for a fee — or will you be able to make updates yourself?
Does the web design company subcontract or handle the work — writing, graphic design, coding — in-house?
Do they understand your business? Have they built websites for similar businesses?
Where can they help your business beyond web design? For example, do they handle social media or SEO?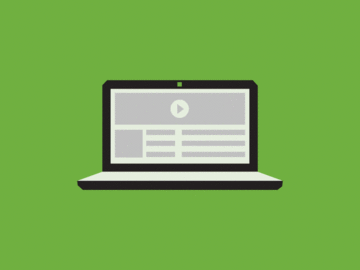 Will they design a mobile-responsive website? In other words, will your website work on a smartphone or tablet as well as it does on a desktop computer?
Do what you do best
When you own your own business — especially if you also have children — every minute counts.
Make sure your time at work is spent on the activities that grow your business.
If this means hiring an accountant to be sure you're getting every deduction you have coming to you or a web design company to build your website, it's money well spent.
Looking back, my years as a WaHM weren't easy. In fact, compared to the constant split focus of working with children in the house, my job now is a breeze. I'm no longer interrupted every 12 minutes. No one ever rushes over to my desk frantic because his finger is caught in the top of a Wet Wipes lid. If I have a deadline, I turn my Instant Message icon to DO NOT DISTURB and everyone leaves me alone.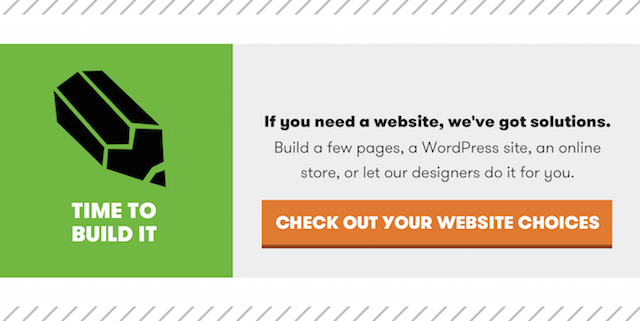 But those years left their mark. I have a wonderfully close relationship with my children, now young adults. And surprise! Both have excellent phone presence — an unintended benefit of all that time spent standing in the doorway waiting for me to finish my phone call.