One of the first steps to starting your graphic design business is deciding on a name. Your company name will define you, legitimize your business, and help people find and recognize you and your work. It's important to choose a graphic design business name that clearly represents what you do and why you do it.
How to come up with a graphic design business name
As you begin to develop the name for your business, consider using one that:
Promotes your unique selling proposition.
Uses your name, a relevant phrase, or a combination of the two.
Mentions your niche.
Includes descriptive or feeling words.
Won't limit the scope of work you can do.
Uses words that your target audience uses.
Will look good in logo form.
Is not more than four words.
Then, once you have a few ideas for what to call your company, take time to perform the following research to make sure your options are appropriate, available and yours for the taking.
Competitors
As you go through your graphic design business name search, keep an eye on competitors and other business names in the industry. Even if you discover that the name you want to use is available, you don't want to use a name that is too close to that of a competitor.
As you compare your top choice with competitor names, ask yourself:
Does my name sound too similar?
Is the spelling of my name too similar?
Will my name confuse or mislead people into thinking I'm associated with this other organization?
Online presence
Start researching your name with a simple online search. Do you find other businesses, people or products that are already using the name? Is there already an authoritative digital presence that will be difficult to compete with? Is there a bad online reputation for the phrase?
Pro Tip: Most search engines track information about your past search history and where you are located to personalize your results. This impacts and changes the results you see. Use an incognito or private browser to get a look at results as they appear without any personalization to see what your potential customers might see.
Social presence
Take a look at who is using your potential business name on social media and how it is used. Is the name you want available? If not, is a simple variation of the phrase available? Is your graphic design business name related to a hashtag that has a different or negative connotation? What type of conversations are going on around the words related to your business name?
Domain names
You will want to choose a domain name that is very closely related to your business name. That's why it's smart to check domain availability while you're trying to come up with a graphic design business name — not after you've hinged your heart and hopes on a name.
Perform a domain name search in a registrar to see if YourBusinessName.com is available.
If it's not, look to see if a different domain extension is available. A domain extension is variation of .com, such as YourBusinessName.biz or YourBusinessName.co.
Since you are in the design business, you may also consider using the .design extension so your URL appears as YourBusinessName.design.
If you discover the perfect domain, but it isn't available, use the domain registrar to see if you can find out who owns the domain and purchase it from them.
Business registration records
Part of your graphic design business name search includes checking legal registries to see if any other organizations are already using the name.
You won't be able to register your business in your state if another organization is using it.
Use the Small Business Administration website to find your state and check to see if there are any Corporations (C), Limited Liability Companies (LLCs), or Limited Partnerships (LPs) that already use the name. Also, review fictitious names. Fictitious names are not official names of businesses, but they indicate that an organization is doing business under that name. Avoid using those names as well.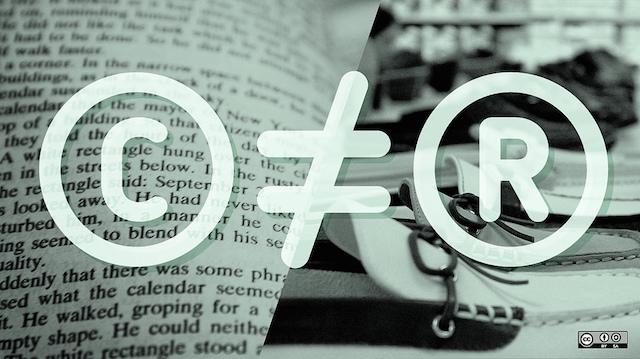 Trademark records
As far as legalities go, you should also check to make sure your business name doesn't impede on any existing trademarks. Use the United States Patent and Trademark Office website to search and see if your chosen name uses phrases or words that are trademarked.
The meaning of your graphic design business name
Even if you discover that the company name you want is available, you need to make sure it is appropriate. Check to see if the chosen name has any negative meanings or connotations. Review the words in multiple languages and pronunciations using a site like WordSafety.com to make sure your business name doesn't have any unwanted meanings.
Opinions and feedback
As the last step in deciding your graphic design business name, ask for some feedback. Send your potential name to friends, family and colleagues. Use social media to get public feedback or survey your existing customers.
When you request feedback, don't introduce the new name with a story about why you came up with it or what it is meant to represent. Just show them the name and ask:
Is easy to say?
Is memorable?
Is easy to spell?
Does it trigger any emotion or ideas?
Does it produce any type of mental image?
Does it remind them of other brands?
Feedback is an important part of your name search because it may help you see the name from new perspectives.
You may discover that even if a name is available and appropriate, it might not be the best option.
Your business name is your stamp of ownership on your design work. It helps customers remember and recognize you, and it allows you to create unique positioning for your brand. So don't rush through this process, and remember these tips when deciding on the best, most memorable and meaningful name for your graphic design business.
Need to kick around some business name ideas? Try our Business Name Generator - your future domain name might be available.