12 ways to cut costs on international sales
There's a saying — You can't cut your way to prosperity — because it might cost you your business. Yet one of the first measures companies practice to remain competitive in the global marketplace is severe price-cutting, often at the risk of operating at a loss. If you use a price-reduction strategy merely as a knee-jerk reaction to a rough economic climate, it won't work over the long haul. You must develop an international sales action plan that supports your individual process.
12 ways to cut costs on international sales
Now, let's look at 12 ways to go about cost-cutting and become ultra competitive.
Cut production costs.

Build your international sales force.

Find a nation with lower labor costs.

Tighten up your global supply chain.

Reduce U.S. content.

Find the best payment method.

Secure a variety of financing sources.

Leverage a global eCommerce platform.

Work more closely with logistics experts.

Travel less.

Use social media.

Eliminate the fancy office.
Let's dive in.
1. Cut production costs
Eliminate unnecessary employees. Hire temps or outsource when you need to fill in. Work with suppliers strategically. Start by assessing whether you can help them realize value in your new way of doing business. If not, change suppliers and find a new one who can help you offer a higher quality product at a lower price.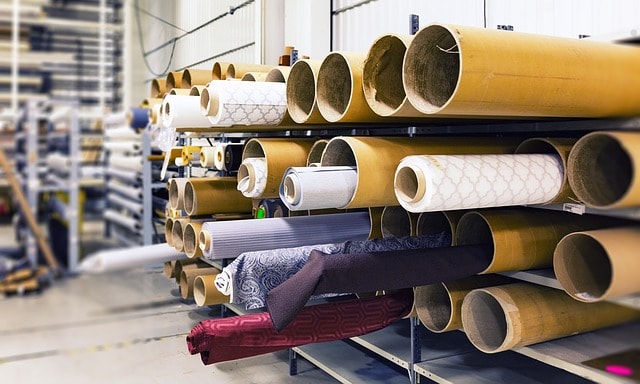 2. Build your international sales force
This should mirror the needs and demands of overseas customers. For example, if these customers demand extra service, make sure they get it. Pay more attention to them via emails, Skype calls and Zoom connections. Use online work platforms such as Trello and Slack for international sales project management.
3. Find a nation with lower labor costs
For example, if you currently manufacture in North America, try outsourcing to Vietnam, Indonesia or Malaysia. There you'll find the labor cost is cheaper and the quality acceptable. At the same time, examine potential transportation costs to ensure you maintain — or even lower — that part of overseas expenses.
4. Tighten up your global supply chain
We're talking about the flow of materials, money and time involved with international sales. Try working more closely with suppliers and customers. Figure out a better plan that saves you money, time and cuts down on unnecessary costs like shipping.
The goal is to develop a center of excellence that supports your company's business, yet provides room for dynamic adjustments along the way.
5. Reduce U.S. content
Cut down on the domestic materials going into your product to remain competitive overseas. To pre-qualify for the U.S. Export-Import Bank Working Capital Guarantee Program, each product must be comprised of more than 50-percent U.S content, based on all direct and indirect costs. Keep that in mind as you look for areas where you might cut back.
6. Find the best payment method
The one that works best is the one that gets international sales done. Payment in advance is the best of all methods, since you can forestall possible collection problems and have immediate use of the money. There are other methods, such as third-party providers online, letters of credit, sight drafts, credit cards and even barter.
To explore all options, have your international finance expert outline every possible creative method.
Contact your bank, credit card company or other financial institution to help support international sales. They should come up with ways to guide you in structuring competitive payment terms, or even advise you on risk factors before conducting business in a new overseas market. Pay attention to service or processing fees, though, as they can add up.
7. Secure a variety of financing sources
When you're asking around for financing, cast the broadest possible net. Research these organizations for help with financing your international sales efforts, to name just a few:
8. Leverage a global eCommerce platform
There are a variety of global eCommerce business platforms that will help you facilitate international sales — all with the goal of boosting delivery speeds while saving money on transportation. For instance, check out Borderfree, Rakuten Super Logistics and Shipwire. Meanwhile, GoDaddy's GoCentral Online Store is one of the easiest to set up and keep running.
9. Work more closely with logistics experts
These include familiar names like UPS, FedEx, DHL and USPS. Call up your logistics company and ask if they can reduce transportation costs on imports or exports. That'll sure let you be more competitive! But what needs to happen for that? Are you declaring commodities appropriately? Should you re-pack to create greater efficiencies? Is consolidation an option? The more you talk through your situation, the greater your chance of reducing transportation costs on international sales.
10. Travel less
Instead of traveling every month to meet with customers in person, switch to quarterly visits and use Skype or Zoom in between. That, alone, will save you thousands of dollars.
11. Use social media
Here's an easy way to increase efficiency and get known online. Search the web to find, service and keep customers. Communicate constantly through social channels like blogs, Twitter, Facebook and LinkedIn. This strategy lets you stay front and center with your customer base. Being accessible and responsive 24/7 is the key to superior international customer service.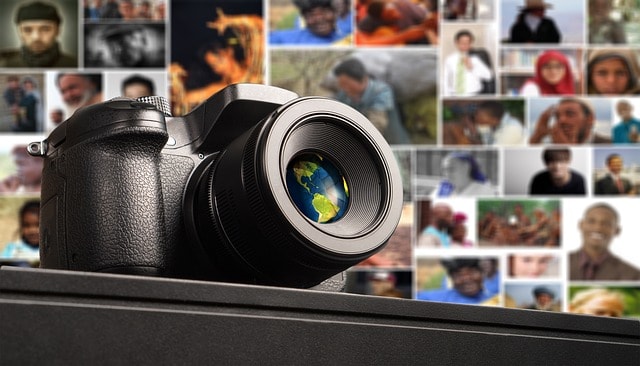 12. Eliminate the fancy office
Let's be real here: nobody visits your office and the commute is a pain for employees. Instead, give yourself the gift of working remotely. Connect with key players via the web-based methods we just discussed. You'll save money on gas, car maintenance, your professional wardrobe, rent and food. Oh, and try to place a value on the amount of time you avoid spending on the commute. The money you save can be put toward better international sales terms for customers.
Want to learn more about doing business internationally? Register for the 3rd Annual Global Small Business Forum in Chicago on Oct. 20, 2017!