3 tips for businesses embracing employee bleisure travel
Millennials lead the surge in "bleisure" travel, but businesses should prepare for this trend to take shape company-wide. A combination of "business" and "leisure," bleisure travel is when an employee extends his or her business trip for leisure purposes. A study commissioned by Expedia Group Media Solutions found that bleisure travel is booming.
More than 60 percent of business trips taken last year were extended for leisure purposes.
On average, 72 percent of bleisure travelers said there are destinations they have visited or will visit in the future for business that they would like to extend for bleisure.
56 percent reported they are more likely to consider a bleisure trip to a destination with great food and restaurants.
Related: Take these 5 online security precautions before you travel
Why companies should encourage bleisure travel
The leisure part of the bleisure trip gives employees a chance to relax and reboot. Business travel can be stressful, especially when meeting a problematic client, so taking a few extra days to explore a new city allows employees to de-stress.
Forty-six percent of HR leaders say employee burnout is responsible for up to half of their annual workforce turnover.
Furthermore, it means the employee will not completely dread the trip because they have something to look forward to once the business meetings are finished.
Expedia found that the average bleisure trip adds 2.6 vacation days to a business trip of 3.7 days. This finding may suggest that employees are taking shorter vacations more frequently, which means they are less likely to take a full two weeks off at some point, leaving the team under-staffed during that time.
Related: How to take time off if you work for yourself
How businesses can encourage bleisure travel
For companies ready to embrace this rising trend, here are three ways to prepare internally to make sure bleisure travel does not interfere with productivity.
Create a bleisure travel policy.

Offer bonuses or perks in the form of travel.

Ease bleisure pain points.
Related: 5 off-grid productivity methods to kickstart your new year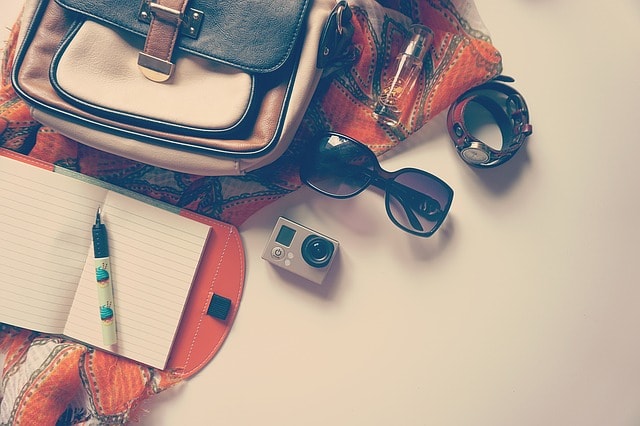 1. Create a bleisure travel policy
Bleisure travelers split expenses on multiple credit cards. They use one for all of the business expenses and then a personal card for the leisure expenses.
So that there is no confusion when expense reports come up, HR should create specific guidelines about which part of bleisure travel is paid for by the company.
For example, flights to and from the destination are covered by the business, but how many meals does the company pay for? How many taxis or Ubers?
The policy should outline how many days of leisure you are allowed based on how many business days the trip involved. For example, for a three- or four-day business trip, employees can take two days for personal travel afterward. Alternatively, a longer, two-month business trip could result in a week or two of leisure travel.
Creating clear guidelines will reduce the amount of confusing paperwork for employees and HR staff.
Don't forget to include emergency expenses. If an employee is injured or if flights are canceled, who pays for what? By including as much information as possible, HR can create a bleisure travel protocol for all to follow.
2. Offer bonuses or perks in the form of travel
For organizations that have a bonus structure, bleisure benefits fit in nicely. Perks for high performers could include paying for TSA PreCheck or Global Entry, which makes traveling a bit easier. Companies can offer travel credits such as hotel vouchers or even day trips to frequented places.
Alternatively, for those employees who are constantly on the road (or in the air), adding extra perks can make business travel more comfortable and show employees that the company cares.
Related: How to get the most value out of your business trips
3. Ease bleisure pain points
Companies that really want to encourage bleisure travel could take steps to ease pain points. Eighty percent of bleisure travelers spend one to five hours on research during both the inspiration and planning phases, which is much shorter than time spent researching leisure travel.
Furthermore, a UK study found that 42 percent of Britain's millennial business travelers report a common pain point is being unable to get advice from human consultants during the booking process.
If businesses repeatedly send employees to the same destination, then the leisure part of the trip is likely to be similar for each staff member. Therefore, companies can encourage employees to create guides or highlight hot spots for leisure travel that are easily accessible after the business part of the trip is over.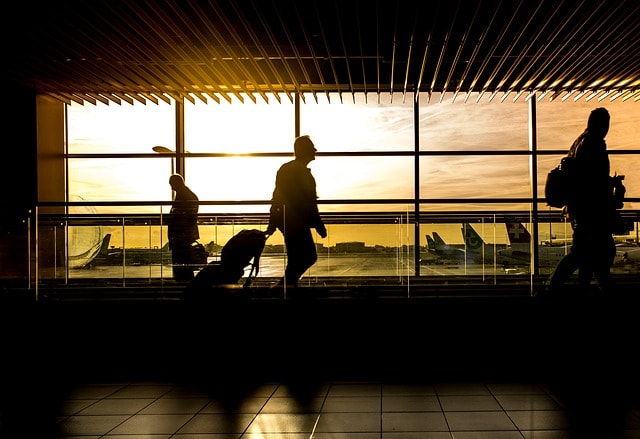 After an employee takes a bleisure trip, they can create a guideline or advice sheet for future travelers to help them take advantage of their travel.
Bleisure travel on the rise
The bleisure travel trend is coming, whether companies are ready or not. But since bleisure travel makes employees happy, it's beneficial to the company to embrace the change to encourage employee engagement. Research shows that spending 10-percent more on employee engagement results in an increase in company profits by $2,400 per employee per year.
Not to mention the cost to replace an unhappy employee that quits. The cost to replace a highly-trained employee can exceed 200 percent of their annual salary. However, employees who are "engaged and thriving" are 59 percent less likely to look for a job with a different organization in the next 12 months.
While the younger generations are pushing the bleisure movement forward, it's only a matter of time before all employees take advantage of a few vacation days after a business trip.
Companies should, therefore, take steps to prepare their organizations to reduce confusion about timesheets and expense reports. Plus, if bleisure travel makes employees happy and engaged in the company, it's a highly beneficial perk that can keep high performers from looking elsewhere for a job.