Digital technology is increasingly shaping how we live, work, and shop. Unlike in the past, today's consumers don't have the time or patience to follow multiple steps or make numerous clicks on their smartphones to order food or purchase goods. They want everything at their fingertips. This is where conversational commerce becomes relevant.
The COVID-19 outbreak has made digital technology even more critical. As people stay home and travel restrictions continue in many parts of the world, their dependency on online channels has further intensified.
Shopping is one of the few areas where the pandemic has forced a drastic digital change. Offline shopping decreased on a global scale as customers shifted to e-commerce platforms. They now prefer to shop from the convenience of their home office as they continue to work from home.
With customers' appetite for e-commerce on the rise and competition growing, online stores have their work cut out for them. They have no choice but to work harder than ever to compete, retain customers, and survive.
But the question is how to survive in this highly competitive environment.
Modern online shopping is all about interactions, conversations, and questions and answers. Customers expect and want brands to answer their questions and address their grievances almost instantly. They look for an offline shopping-like experience, where a sales assistant is at their disposal to answer their questions about products, price, and new arrivals.
Opening a two-way dialog with online customers has become a necessity in this new era, yet many existing businesses have yet to realize its importance. Conversational commerce can be leveraged to improve the customer experience and we're here to show you how.
What is conversational commerce?
Coined by Chris Messina in 2015, conversational commerce refers to the use of messaging and communications technologies to provide customers with friendlier, more personalized interactions. It seeks to connect a brand or retailer with consumers and prospects through messaging apps or chatbots to deliver a more social experience.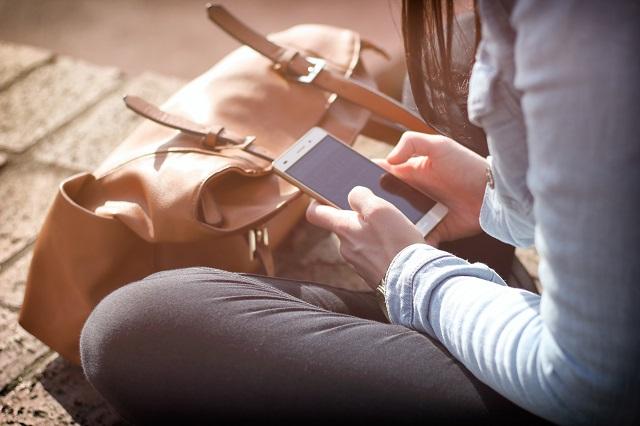 Messina, an American blogger and inventor of the hashtag concept, noted in his Medium post that "conversational commerce is growing, and concierge-style services may become the primary way in which people transact on their mobile devices."
Conversational commerce means delivering convenience, personalization and decision support while people are on the move.
Brands are expected to shift in this direction to become more subtle in how they integrate into the lives of people, who don't have much time to spare.
Brands and retailers leverage specific tools to communicate with their customers and prospects in real-time, giving them tailored recommendations that go beyond sending notifications and providing customer support. Such channels enable stores to establish a connection between a brand and its customers and improve the customer experience.
Conversational commerce has gained momentum in recent years. A Juniper Research study in April 2021 noted that the total spend on conversational commerce channels is expected to hit $290 billion by 2025 from $41 billion in 2021 — an increase of approximately 600 percent over the next four years.
So, what are the channels that brands can use to engage in conversational commerce?
There are four primary channels: messaging platforms, live chat, chatbots and voice assistants.
1. Messaging platforms
Messaging platforms allow customers to interact with a brand wherever they are. Many companies connect with customers through apps like WhatsApp, Facebook Messenger, and WeChat. Some brands or retailers have messaging channels embedded in their websites or their apps.
2. Live chat
Live chat lets customers have real-time conversations with an agent or a bot on the brand's website or app. It can have significant drawbacks, though; for example, when a customer leaves your page or if there is no action for a few seconds, the conversation will end and disappear.
3. Email
Email is still one of the most powerful conversational commerce options because it is a widely used and understood communications medium. The problem is that making email work like chat can sometimes be tricky, which is why email apps exist that help turn traditional email into a more chat-like experience for company agents.
4. Voice assistants
Voice assistants are growing in popularity, spurred by Siri and Alexa, as well as voice assistants by Google and others. One study found that about 55% of the households in the U.S. will likely have voice-powered home assistants such as Amazon Echo or Google Assistant by 2022. This is a prime channel for interacting with customers from a conversational commerce perspective.
Conversational commerce and the customer journey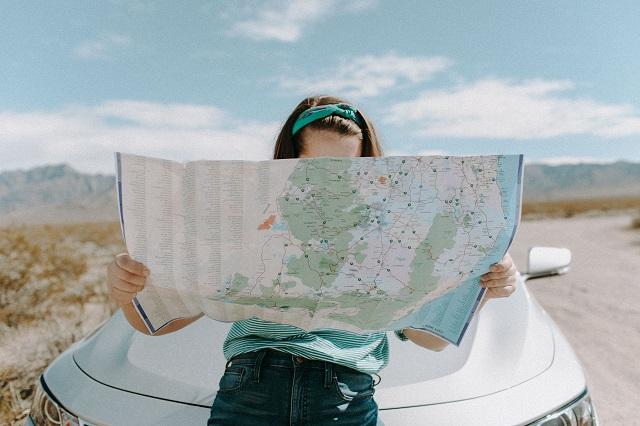 Typically, a customer journey includes five stages: awareness, consideration, decision, retention, and advocacy. Conversational commerce tools can connect with the customer at each of these stages and improve their experience.
In the awareness stage, a customer identifies a problem and begins looking for a solution. Here, a business can use conversational tools to let the customer know that it understands their issue and can solve it.
In the consideration stage, the customer has already conducted preliminary research about a company but wants to know more, and compares your business with your competitors. In this phase, you can use conversation tools to give the customer more details and offers to prompt a purchase.
In the decision stage, the customer has already made up their mind to purchase. At this stage, the brand should take them to the right choice before they change their mind. You must keep them engaged and strengthen their decision by providing social proof and addressing their grievances, if any, instantly.
The retention stage is where the customer has gathered all the information they need. During this stage, you should send messages from time to time and respond to their messages and feedback. But be sure to avoid spamming them, which could prove counterproductive.
Finally, the advocacy stage is where the customer has become your brand ambassador. They may now recommend your products to their friends and family. You can make the most of this by asking them to write a testimonial or product review regarding their shopping experience.
The following example illustrates a customer's journey through the five stages.
Imagine a user comes across the ad of a particular sunglasses brand while scrolling Facebook. When he clicks the ad, it takes him to the brand's website. The brand has a live chat integrated into their website that greets him and lets him know about the various discounts and offers.
Attracted by the deal, he asks a series of questions about the type, shape, and fit. The brand immediately responds with the required details. He finally finds the sunglasses he wants and makes the purchase.
He has now become a customer of the brand. It can provide him with shipping details and return policies almost instantly. The real-time responses from the brand instill a sense of brand loyalty.
Now it's more important than ever for the brand to maintain contact with him even after purchasing. An excellent customer experience means he is highly likely to recommend the brand to his friends and family.
Conversational commerce and the retail industry
While conversational commerce plays a crucial role in online shopping, its uses are not limited to this sector alone. Conversational commerce can act as a catalyst in the offline world, too.
Retailers can leverage conversational commerce tools to engage with and sell to at-home customers. They can also be ideal tools for in-store interactions, sending personalized emails to customers, and conducting live chats on the retailer's website.
Many retailers already use chat platforms such as WhatsApp to interact with their existing customers and keep them updated about new offers and arrivals.
Remote customer service in the form of automated chatbots has existed for a long time. As technology advanced, many innovative retailers have taken full advantage of such tools by providing hyper-personalized attention to improve the customer experience. It has also opened up a new revenue channel for them.
As a retailer, it's crucial to keep in touch with your existing customers. You can initiate outbound conversations with them to build a bond by either extending in-store interactions with follow-up messages or by sending personalized notes.
Personalized content is another way to retain existing brand-customer relationships and create new ones. Instead of sending generic communications, ensure you treat them as a VIP by emailing them personalized looks, customized baskets, and discounts.
It will encourage them to keep shopping with you and to recommend you to their friends and family.
Texas-based American Leather is a great example of leveraging conversational commerce to increase sales. The firm, which offers customized leather furniture, uses a chatbot on its e-commerce channel to interact with customers and prospects. Its chatbot delivers a conversational experience to its customers, and after each purchase, they can check their order status, get order receipts and invoices, and check warranty terms at their convenience.
Key benefits of conversational commerce
As explained above, conversational commerce is meant to provide a customer-centric shopping experience. In a way, these tools emulate a sales assistant at a brick-and-mortar store, who gives personalized recommendations and guides the customer through purchases.
With these tools in place, a customer can purchase products from their messaging app without migrating to a different platform and following a series of steps. There is no more navigating multiple platforms to purchase a favorite item.
Another benefit is that businesses can analyze the conversations to gain insights into customers' purchasing habits. This information will be helpful later in delivering personalized ads and displaying automated marketing content based on the customer's habits and interests.
Conversational commerce also allows brands and retailers to upsell and cross-sell products. They can sell more items to customers and double their profits.
How to provide conversational commerce to your customers
There is a misconception that conversational commerce is about selling a product or service via chat apps. Indeed, it goes beyond just selling the product.
In its true sense, conversational commerce is about using these tools to create an ongoing conversation across the customer journey, thus building a long-term relationship. The process encompasses conversational marketing, conversational selling, and conversational customer support.
To take full advantage of conversational commerce, brands must determine which channels their customers are using.
Embedding a chat app on their website or integrating chatbots alone will not be enough. To see maximum benefits, brands and retailers must integrate chatbots with third-party apps like WhatsApp and Facebook Messenger.
Beyond this, brands also must follow a holistic conversational commerce strategy. This means they must be able to manage their messaging apps from a single place. Otherwise, conversations will become scattered and inconsistent and defeat the purpose.
It's also critical to remember to not just focus on the conversational selling aspect. If selling is your sole focus, you could end up losing your customers by making them feel undervalued.
Are you using conversational commerce?
Conversational commerce is here to stay and continues to play a critical role in the e-commerce sector. As competition intensifies, brands will continue to invest a significant amount of money and time to improve the customer experience.
Amid the pandemic, conversational commerce has become all the more critical. As the virus continues to spread and people are confined to their homes, smartphones have become even more integral. Brands should take full advantage by establishing a bond with their customers that will help them stay relevant in the long term.
Creating a new strategy will take time. But you can build on your existing strategy by leveraging new tools like AI to make a great relationship with your customers. Your customers are now also your brand ambassadors, and it's important to show them they are valued.