Technology continues to move forward, and new approaches to digital marketing evolve in parallel. While direct mail, billboards, television and radio ads still have their place, the changing digital landscape means small businesses need to keep up or lose potential customers to the competition. Conversational marketing has emerged as new capability that can be integrated with existing approaches.
As customers, we've come to expect responses right away, and that idea has also filtered into marketing.
Today, conversational marketing has become a driving force for many companies, increasing customer satisfaction and boosting revenue.
What is conversational marketing?
Conversational marketing refers to having one-on-one personal conversations with customers and prospects across multiple channels.
The idea is to meet customers where they want, when they want, and how they want so that you can address their unique needs while improving your business outcomes.
Related: How to use omni-channel marketing to grow your small business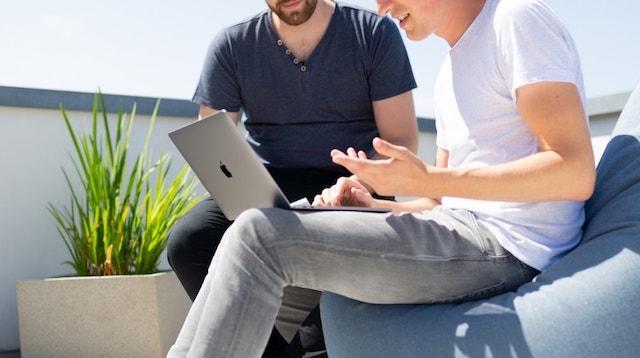 Primary components of conversational marketing
You already may have some elements of conversational marketing working in your business, but it's important to consider the following components to give your customers the experience they demand.
Customer-time conversations
The conversations that take place in conversational marketing need to happen when the customer wants them to happen, not when it is convenient for you. That may be during the workday, after work, or in the middle of the night.
It's also important to allow them to finish the conversation at their own pace because it's not always possible to start and continue to the end in one sitting.
Contextual conversations
Conversations must have context, and they should become smarter and more in-depth as you collect more information. People want the answers to their questions as quickly as possible, without having to answer the same mundane questions with every contact.
Scalable conversations
Your business's conversational marketing efforts need to be scalable because every customer wants their questions answered and issues dealt with in a timely fashion.
Whether you have five conversations in progress with customers or 500, each of those conversations should deliver the same level of service and quality.
Meeting people where they are
Being able to meet your customers and prospects on their preferred platform is the key to success with conversational marketing. It puts them in the right frame of mind and adds to the level of comfort and trust they feel when communicating with your company.
Editor's note: Looking for an elegant but easy way to communicate with your customers and prospects? Check out GoDaddy Email Marketing to create and track emails that integrate with your website.
Conversational marketing on a range of platforms
Live chat on your website is great for conversational marketing, but it isn't the only platform available. Some people still prefer the telephone, but that number is dwindling.
Some of the more popular platforms include Facebook Messenger, SMS text messaging, Slack and reliable email.
Newer options will become available as the concept of conversational marketing gets greater awareness, but these are some of the main channels today.
It's important to note that multi-channel conversations with the same customers need to be supported to really make conversational marketing work.
Related: Using a marketing dashboard to manage multi-channel campaigns
The emergence of chatbots
Chatbots are quickly becoming an innovative way to make conversational marketing successful on a company website.
With a chatbot in place, you have the ability to scale your conversations and offer 24/7 interactions with customers and prospects.
A bot enables a smaller business to compete with larger businesses. It allows customers to solve issues and have questions answered quickly and without having to be placed on hold or speak to a person.
Using chatbots to create conversational marketing offers benefits that include:
answering a wide range of questions using available data
promoting products, services or events
qualifying leads
scheduling meetings
getting valuable feedback from customers
Related: How to leverage automation to create a remarkable client experience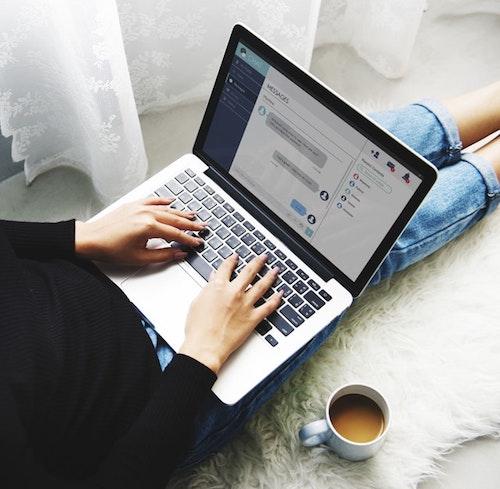 Of course, it's important to remember that there are times when customers want or need to speak with a real person, so you should always have that option available as well.
Adding new software
Messenger software is a valuable tool when it comes to conversational marketing. This type of software will engage prospective customers in a conversation that results in specific offers or product recommendations.
Many brands use this technology to find interested prospects and buyers on social media networks or specific product websites.
It can also answer questions and concerns and transfer customers to sales reps or payment gateways to successfully close a sale.
This kind of software can often integrate with chatbot software to create meaningful conversations in real time at varying points of the buyer's journey.
Some of these software solutions use a combination of human contact and automation.
As an example, a chatbot can signal a live salesperson to take control at crucial points in the conversation to keep the customer engaged and lead to the conversion.
Multiple business benefits
Whether you decide on a straightforward, conversational marketing model or one that is more complex, there are several business benefits that may be achieved once it is implemented and fully functional. The potential benefits include:
Offering a user-friendly customer experience through multiple channels.
Allowing you to target behavioral criteria to segment your audience for a better experience.
Identifying customer pain points faster.
Providing more relevant and thorough solutions to customer issues.
Building meaningful relationships with customers
Collecting valuable data for future communication and marketing efforts.
Related: Using customer segments to build lasting relationships
The emergence of conversational marketing as a way to solve problems and win new customers is likely to keep evolving along with technology. Conversations are never going to go out of style. As long as you keep up with the latest capabilities and the wishes of your customers when it comes to conversational marketing, you will always be ahead of the game.