Customer service is at the core of any successful business — on or offline. This concept is often forgotten or, many times, simply not planned for appropriately. It should be a primary focus for businesses, especially virtual shops that don't have in-person interactions during the purchasing process. But excellence in eCommerce customer service is not just written policies and procedures on a web page. It is also an attitude, desire and commitment to create the ultimate user experience.
"He profits most who serves best." ~ Arthur F. Sheldon
More times than not, online customer service levels are anemic, sludge slow or plain old non-existent. When you finally do get a response, it is too often a templated one and doesn't even answer your specific questions or address your concerns. If I had a dollar for every time that happened to me ...
But poor eCommerce customer service won't cut it.
This is simply doing the bare minimum on your own schedule and isn't going to help your company build a loyal audience. When creating your eCommerce customer service model, try to avoid the following careless practices:
Responding to inquiries (email, social or phone) when you get around to it — if at all.
Not paying attention to important details, whether website content or order fulfillment.
Sending templated replies that do not address a customer's specific requests.
Not keeping customers informed on their order status every step of the way.
Putting everything technology allows on auto-pilot.
Not having notices and specifications about how you do business on your website
Communicating in an unprofessional manner.
By operating in the above manner, you offer nothing special and will be lumped into the same category as those who are here today and gone tomorrow. This approach also neglects any opportunity to reinforce your relationship at different touch-points of the business process.
Prioritize eCommerce customer service to stand out online
Courtesy, professionalism, honesty and integrity are key. Now, I'm not going to blow smoke and tell you that being honest and having integrity is all that is required. It isn't. I can tell you from experience there will always be those customers who believe the lowest price is all that matters. For them, you can give the best service in the world, and they will ultimately go with the company offering what they need for the least cost.
However, since price isn't the only deciding factor for everyone, you need to provide the best experience, no matter who the potential buyer is.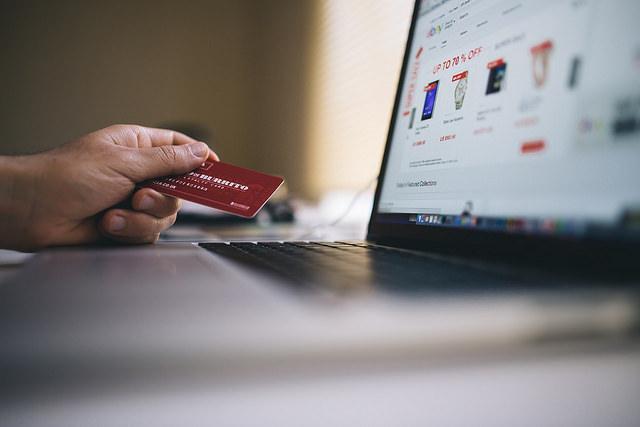 Examples of legendary reputation-building customer service
"The goal as a company is to have customer service that is not just the best, but legendary." ~ Sam Walton
In any business, you have to realize that you can't be everything to everyone. So don't try! Accepting that and creating a plan to work around it is a big factor in offering eCommerce customer service that doesn't suck.
You also need to understand that you are dealing with real people who have different needs and wants. Cater to your target market, figure out what they want, and give it to them — times 10. In fact, over over-deliver. That can be achieved through the following basic efforts:
Answer emails within an hour, in detail, with unexpected courtesy and enthusiasm.
Have your detailed terms, conditions, FAQs and policy information front and center and available on your site for interested parties to view at their convenience. The more info the better.
If you are selling tangibles, make sure they are in stock and ready to ship that day if possible. Always send customers detailed status emails with tracking numbers.
Include an extra little freebie and a handwritten thank you note with each order to show it is clearly packaged with care (if it's feasible).
Say what you'll do and you do what you say — without fail.
If you make mistakes, own it and apologize. Then make things right. Don't make any excuses. Ever.
Communicate in such a manner that your customers trust you and understand your appreciation for them choosing your business.
Follow up with customers to get their opinion about doing business with you so you can learn from their input and improve future experiences.
Encourage loyalty with customer service excellence
As you build your exemplary eCommerce customer service program, remember that not everything is meant to be automated.
Just because you can automate doesn't mean you should.
In doing so, you risk missing that elusive opportunity to personally connect and impress current or potential customers. When you establish a relationship with your customers, you will see greater loyalty to your products and company.
In the world of internet customer service, it's important to remember your competitor is only one mouse click away. ~ Doug Warner
Having so much competition out there makes allegiance critical to business success. Loyal customers are worth up to 10-times as much as their first purchase and the efforts required to keep them as buyers cost less than those dedicated to finding new ones. With a loyal following being so valuable for a business, what do you need to do to ensure your eCommerce customer service offerings keep bringing customers back?
Always go above and way beyond what is expected.
If you are emailed about an order or receive a new inquiry, jump on it with a professional and courteous response that addresses the specific inquiry. Try to address every detail, question and concern.
Take any and all extra steps to be THE company your customers want to do business with again in the future.
The key to having eCommerce customer service that doesn't suck
So, what's the main takeaway here? Put the customer first — always. If you make a mistake, fix it, and make things better than right. Throw your customer hat on and do what is necessary to make sure your shoppers get more than they expect. Put the personnel, policies and practices in place to make that happen. As Mahatma Gandhi said:
"A customer is the most important visitor on our premises, he is not dependent on us. We are dependent on him. He is not an interruption in our work. He is the purpose of it. He is not an outsider in our business. He is part of it. We are not doing him a favor by serving him. He is doing us a favor by giving us an opportunity to do so."
Read that again — and live by those words!
In today's online arena, excelling at customer service is an integral ingredient of success. All-too-common deficient service levels make customers less tolerable of repeat issues and inconveniences. When you make it your mission to excel in eCommerce customer service, customers will take notice. They will be more apt to return for more, leave you that important review, and yap you up on social media. You'll definitely stand out.
And, that's what you call opportunity.