What makes one client experience feel extraordinary and another feel lacking? Why are some service providers easily able to exceed their clients' expectations, while others leave clients wanting and wishing for more? How do some people consistently receive referrals to new amazing clients and others struggle to find new business? One big factor? Automated customer service.
The difference between a remarkable client experience and a lackluster experience is careful planning.
To create remarkable client experiences, you need to have systems in place that can be automated to deliver the exact experience you want, consistently over time, without fail.
Problems that derail the client experience
Before we dive into how automated customer service can help you create remarkable client experiences, let's address the top three common problems that derail client experiences:
1. Poor communication
When there is not enough communication with your clients , or there is a delay in your response to their communication, clients begin to make assumptions based on past experiences and limited knowledge. More specifically:
The client doesn't know where project is at, what's happening now, what happens next, or what they're supposed to be doing.
The client begins to second-guess hiring you and questions your actions.
The client feels neglected, like you don't value them and don't care.
Related: How to optimize interactions with clients
2. Overwhelm and confusion
Because your client isn't a website expert and might not be familiar with the technical things they need to do as part of the process, there is a big chance that at some point they are going to feel overwhelmed and confused. More specifically:
The client is lacking education and support they need, doesn't know the proper terminology and process, and isn't sure how to provide good feedback.
The client is overwhelmed by what they're supposed to know but don't know.
The client is confused because they're not sure what to do next, or how to get done what you need them to get done.
Related: How to educate clients about website security basics
3. Strained relationship
Even when you have the best intentions to provide remarkable client service, there simply aren't enough hours in the day and as a result, your personal relationship with the client suffers. More specifically:
The client doesn't feel comfortable asking for help, asking questions, or admitting when they don't know something.
The client feels like they're bugging you and they want more but feel like they can't ask.
The client may not be happy with part of their website, but feels it's better to not say anything and settle for what it is.
Related: How to create a client management system
How automated customer service can create remarkable client experiences
I know that you're busy. Probably too busy. If you're good at what you do, you have more work than you can handle and you're struggling to get everything done. You're also struggling to find time for both the doing of the work and the management of the business.
When you're busy and struggling to get everything done, it's easy to forget things and slip into managing your business reactively.
Why? Because you're also too busy to put business systems in place that can be automated.
The thing is, automated business systems are the secret to creating consistent remarkable client experiences. In turn, these generate higher quality referrals that convert to paying clients.
I know that pairing automation and remarkable client service in the same sentence might feel weird. Automation and great service don't exactly sound like they belong together. In fact, they feel like total opposites.
Related: What's the difference between client management and project management?
I teach a client management course for designers and developers called Profitable Project Plan and because its premise is automated client care, I've heard all the arguments against automation in client services, including:
Automation is cold, sterile, impersonal.
Business is supposed to be personal and automation isn't personal.
You can't create strong client relationships with automation.
The reality is that these statements couldn't be farther from the truth. They are myths.
Benefits of automated customer service
When you have automated systems in place, you will:
Enjoy more flexibility and margin in your schedule. Automated systems will actually free up more of your time.
Be able to stop worrying about repetitive administrative tasks so you can focus on the strategic work that matters most — the work only you can do.
Feel confident in the level of service you're delivering because automated systems run without you, don't get sick, don't forget things and drop the ball, and provide a consistent experience over and over.
Control everything and create the exact experience you want clients to have.
Work less for the same amount of money or fit in more projects and more money.
Save money because creating and automating systems costs less than hiring someone.
At the same time, automated client care systems help your clients by:
Establishing expectations, boundaries and clear roles.
Providing a consistent, high-quality level of service that meets their expectations.
Delivering exactly what the client needs when the client needs it during the project so they don't experience overwhelm.
Educating the clients and holding their hands throughout the project so they always know exactly where the project is at, what comes next, and what they need to do.
Empowering the client to ask questions, openly share feedback, and participate fully in the process.
Clients understand that automation is meant to help them get the best results.
Your clients want the best from you and the best results — and most don't have an unlimited budget, so they understand that by automating administrative items, the time you spend with them can be spent in the most strategic, effective way possible.
Automation isn't meant to replace client interaction and personal engagement, it is meant to enhance it and supplement it — to complement the personal work you do with your clients.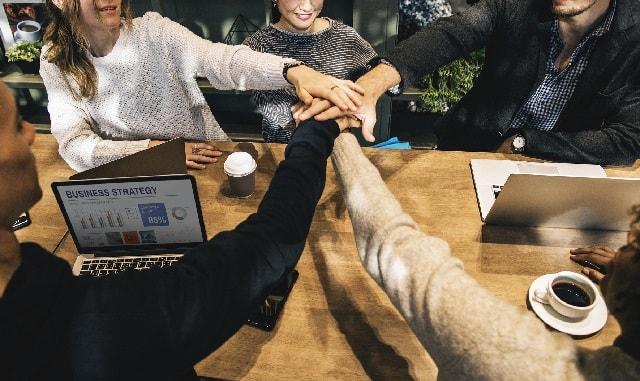 Automation opportunities in client services
My Profitable Project Plan course covers all aspects of client communication, education, care, and delight from the first sales call through post-launch follow-up for WordPress projects. It includes five core opportunities for automated customer support that are available during website projects:
1. Welcoming the client
Automate the internal and client-facing tasks and communication associated with welcoming a new client to your business.
Related: How to create a welcome package for your web design clients
2. Onboard the client
Automate the internal and client-facing tasks and communication associated with onboarding a new client, including education, process review, information gathering and homework.
Related: Client onboarding Cliff Notes to save your bacon
3. Design support
Automate the client communication and education associated with the design phase of the project, including the explanation of how design revisions work and what design approval means.
4. Development guidance
Automate the client communication and education associated with the development phase of the project, including what's going on behind the scenes, what the client needs to do, and what milestones are coming up.
5. Post-launch follow-up
Automate the post-launch follow up. Now that you have been paid in full and the project is complete, ask yourself, "What additional value could I deliver clients through automation that would guarantee a killer testimonial?"
The idea behind the automation of client services isn't to limit your interactions with the client or replace your client conversations, but to improve your communication with clients and better educate, care for, and support them along the way.
If you provide clients flat-rate estimates or a set fee for a set scope of work, you have a very specific number of hours allocated to project management and client management.
When the repetitive administrative tasks and communication items that every client needs are automated, the time you spend with clients becomes more meaningful. Instead of using the hours available on low-level items, customer service automation allows you to dedicate the hours to the most important work: strategy, design and development.
That means with automation in place:
You'll have larger blocks of uninterrupted time to produce higher quality work you are proud of and you'll enjoy higher profits per project.
Your clients will consistently have remarkable experiences and receive better end products, which leads to awesome testimonials and quality referrals.
Related: How to ask for testimonials and reviews from your clients
Getting started with automated customer support
Creating automated client care systems sounds like a lot of work — and don't get me wrong, it is. But often it feels harder than it really is because you're thinking of EVERYTHING you need and/or want to implement. Stop that!
Instead, pick one place in your business where you find yourself repeating the same tasks or answering the same questions over and over and start there.
Figure out what you're repeating and figure out how you can put a system in place to handle it for you — and don't wait until everything is done to start using it.
When I began creating the client management system that is now Profitable Project Plan, I didn't create the whole thing and write all 50+ client emails first. I created and implemented a little at a time, which meant my business was improving little by little over time and I could begin reaping the rewards of automation right away.
Here's what you need to do:
Evaluate your business and document things you repeat over and over.
Identify the areas of most struggle.
Figure out what you could create and automate to take that item off your plate.
Outline what needs to be created and what needs to happen to make that a reality.
Begin with one thing and work your way through the list until you're done.
You can do this and once you begin implementing automated client care systems in your business, you're going to wish you did this a long time ago.