If you're in the retail business — especially if you own a brick-and-mortar store — and you want to develop an eCommerce presence, you'll want to familiarize yourself with the term omni-channel marketing. Omni-channel marketing is what retailers call the experience your customers get in a retailer's store, on their mobile app, on their website — and even in product packaging.
Omni literally means "in all places," so omni-channel means you're giving consumers the same experience in every channel they encounter your business on — even the hold music people hear when they call your customer service line.
If you've got a brick-and-mortar store, it's important to carry your in-store experience over to every other channel where people can find your business. If you have a brand personality of high quality and luxury, and you've worked hard to create that sense in your store, it doesn't do you any good to have a website that looks like it was designed in 2008, or a social media presence that focuses more on cat videos and pictures of cheeseburgers.
So how do you start doing omni-channel marketing and what does it entail? Here are a few things to consider to make sure you deliver the same brand experience across multiple marketing channels.
Omni-channel marketing starts in your store
If you want to give your customers an omni-channel marketing experience, it starts with your store. In the January 2018 Forbes article, "15 Ways To Bridge The Gap Between Social Media And In-Store Experiences," Summer Gould of Eye/Comm said it's important to create a "fun experience" for your store.
While Gould says you can do things like creating an online scavenger hunt to bring people into your store, you can also do things like focusing on the decor and visual aspect of the store. Are you going to use rich, vibrant colors or have photos of models using your products? Use those on your website, mobile app, and even your online store. Do you want to be known for friendly and prompt customer service? Make sure your staff answers the phone that way. And if you play your favorite music in your store, create a Spotify playlist that people can access on their own Spotify accounts.
For example, ask your customers to post in-store selfies on Instagram and Facebook — give them a special discount if they do it — so their friends can see what your business looks like.
Your employees also need to know what's going on online, so educate your employees. In the Forbes article, Ahmad Kareh of Twistlab Marketing says you shouldn't assume your store employees know what's going on online. So make sure you train them, have them follow your social channels, and post important updates and campaigns where your employees can see them.
You can even take it a step further, and let a few of your employees do some social media updating of their own. After all, your employees have friends who will want to support them, which means they might come into the store and buy things. Just be sure to train your employees on proper social media etiquette so they're always properly representing your brand.
Blur the online and physical divide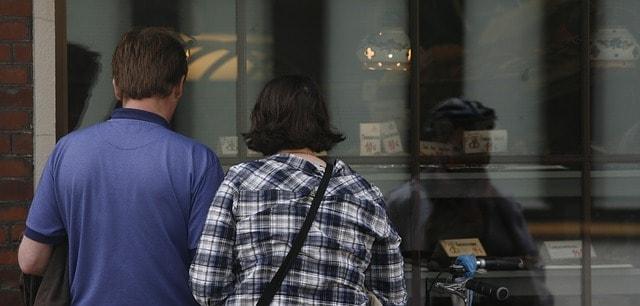 I've seen plenty of times where brands will have one voice online and another voice and personality in person. Employees are friendly and chatty, while the social account is all business and kind of dry. Or vice versa.
The best example I've ever seen of blending online and real-world is Zappos, who let all of their employees post social updates and write blog articles. They trained their employees, and then let them do and say whatever they wanted (within reason, of course). This helped each employee become a brand ambassador and represent their employer to their own friends and fans.
This also means trying to recreate the in-store experience — using the same colors, imagery, and even sound in both places — so people can see the consistency in their omni-channel marketing. Make sure you've defined your corporate "voice" and give freedom to your employees to do the same.
There was a restaurant in Downtown Chicago called Ed Debevic's, known for their servers' rudeness and sass. I got to visit once years ago, and loved it. The servers clearly didn't like their customers and thought they were a nuisance. Of course, it was all for show, because the servers were never mean or cruel, just impolite and sassy. But that was the Ed Debevic's brand. (And the food was pretty good, too.) However, the restaurant was forced to close and find a new location, and staying true to the Ed Debevic's brand, they posted a message on their website:
So we're closing. It's been a fun ride for us, no thanks to you. But in the end, the man won. Apartments are moving in (don't move there), and we are moving out. October 4th is the day, people. So come get some burgers and our signature service with a smirk while you still can!

Don't get too upset; we'll be back and we'll still be in downtown Chicago. We'll let you guess where for now… We just need a break from you. You're too needy.

Until next time, see ya later knuckleheads.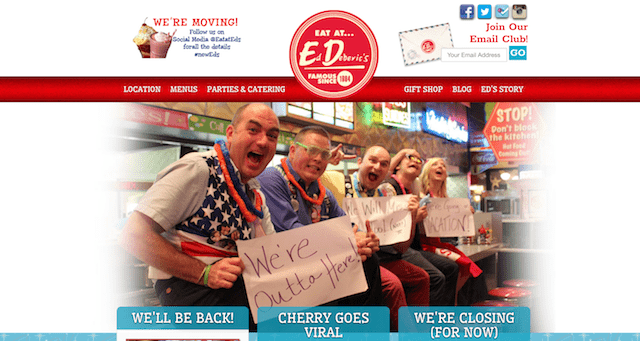 Ed's blurred the line between online and in-store — you got the classic Ed's rudeness and sass on the website, just like you'd get in the restaurant — which is what people expect, and helped create that omni-channel marketing experience.
Make sure everything matches
One thing many marketers forget in their omni-channel marketing is that everything needs to match. We talked about the importance of matching voice and color schemes between the in-store experience and online experience. But don't forget about your packaging and paperwork — especially if you're branching out into the eCommerce world. It's even more important if you're asking suppliers to handle drop shipping and fulfillment for you.
Some eCommerce merchants don't actually warehouse any of the products they carry — they contract with a supplier to manage fulfillment for them. You place an order on their website, and that order is re-transmitted over to the supplier. The supplier puts the item in a box and sends it off. That's drop shipping.
But — and this is the important part — the packaging and forms are not branded with the supplier's information, they're branded with the retailer's information. The retailer's logo, address, tag line, customer service phone number, return shipping address, all of it — everything is the retailer's so the customer doesn't realize the drop shipper has been involved at all.
Even the packaging plays an important part of omni-channel marketing, because it's the final stage in the customer journey.
A customer comes into your store and has the full experience. They go to your online store and are reminded of the experience. They interact with you on social media, and relive the experience. And then they place an order, and get one last reminder of the experience.
And if all goes well, they'll be back for more. They'll visit the store again and again. They'll buy from the store or your online store again and again. And they'll interact with you online, and tell their friends about their experience, again and again.