3 ways to market your small hotel
Running a small hotel isn't easy, but it certainly is rewarding. Recently, we published savvy tips for running a guest house from two industry experts. Now, it's time to focus on marketing your small hotel to potential travelers.
Sure, you might not have the marketing budget that the big hospitality chains do, but in the digital world, there are many cost-effective opportunities to connect with your target travelers on a personal level. And get this: 49 percent of today's consumers are willing to pay more for a brand with positive values. That means your small hotel has the power to compete with even the most colossal of accommodation moguls.
3 tips for marketing your small hotel
Your hotel is unique, comfortable, cozy, reasonably priced and provides a welcoming haven for travelers from all walks of life. These unique selling propositions will serve as the key components in your hotel marketing arsenal, so use them to your advantage and follow these three tips for marketing your small hotel to travelers.
Design a well-built website.

Capitalize on email marketing.

Keep up with reviews and listings.
Ready to go from "Vacancy" to "No Vacancy"? Let's get started.
1. Design a well-built website
Just because you own a small hotel doesn't mean you can't build a functional, eye-catching, SEO-friendly website. Your website is the hub of your entire online operation, so getting it right is essential.
Many people overlook it, but the user experience (UX) matters far more than amazing graphics and striking photography.
In fact, 79 percent of people who don't like what they find on one site will search for a competitor's website. Not good.
There are many key ingredients to creating a successful website for your small hotel, and with GoDaddy's GoCentral Website Builder, you'll be able to easily incorporate them.
To create a website that will increase conversions and fill up your rooms throughout the year, start with these helpful guides: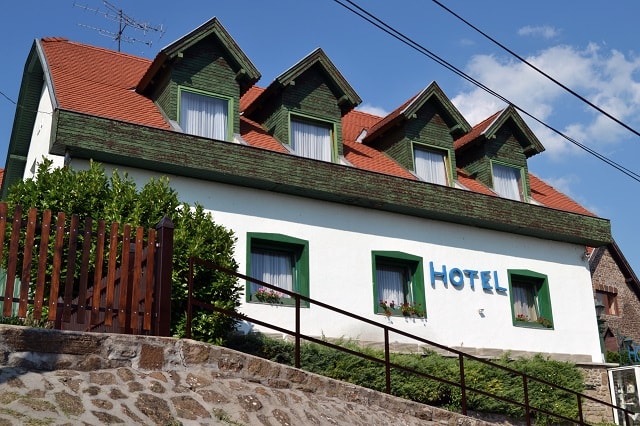 2. Capitalize on email marketing
As one of the oldest and best-performing digital marketing channels on the planet, email marketing offers a solid return on investment. Senders are six times more likely to earn a click-through from an email than from a tweet.
Whether you're sharing news of a recent renovation, promoting a special offer or showcasing a content marketing asset, email marketing is a valuable marketing tool that keeps travelers engaged.
As you start to build your email marketing campaigns, keep these key elements in mind:
Choose an effective, easy-to-use email marketing automation tool.
This will help maintain the quality and consistency of your marketing emails.
When writing the copy, let your unique voice — one that represents you and your hotel — shine through. This will make your emails engaging and encourage potential customers to make a reservation.
Be as personal as possible in your emails. Today's tech-savvy travelers don't often respond well to stale, one-size-fits-all sales messages.
Always end your emails with a strong call-to-action (CTA) to drive readers further into the sales funnel. A clearly defined CTA button (such as, "See all available rooms," or "Make a reservation") will prompt your potential customers to take the desired course of action.
A snappy yet informative subject line will help boost your email open rates. To learn how to write them, read our guide to writing effective email subject lines.
3. Keep up with reviews and listings
When we say listings, we mean the reviews, testimonials and directory entries on third-party sites such as TripAdvisor, Google Local Guides and guest blogs.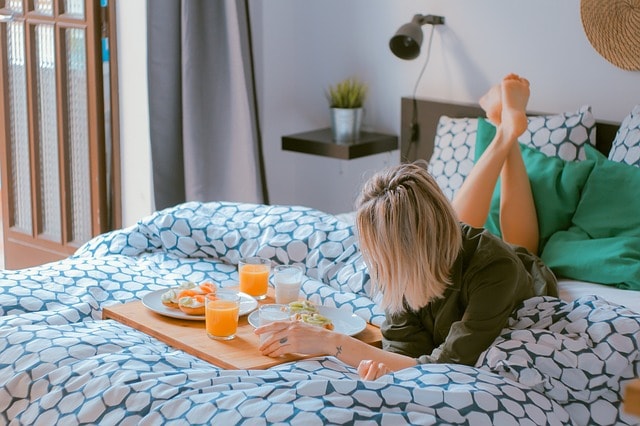 According to TripAdvisor, 93 percent of hoteliers say that online traveler reviews are important to the future of their business. But perhaps most importantly, 92 percent of consumers trust the recommendations of their peers over traditional digital advertisements. Not only do reviews help build brand awareness, loyalty and trust, but they also increase the online visibility of your small hotel, exponentially.
For the best results, ensure you have comprehensive profiles and useful content included on all of your online profiles, including TripAdvisor, Google Local Guides and Yelp.
This will give your visitors a multitude of platforms on which to share their experiences of your small hotel while providing useful information about your business to an engaged community.
Ensure your listings help (not harm) your small hotel by following these savvy tips:
Always respond to reviews and queries, positive or negative, swiftly and professionally.
Never let your emotions get the better of you in your responses. This will only hurt your reputation.
Share testimonials on your website, in your emails and on your social media channels.
If you win a TripAdvisor award, include the badge on your website and in other promotional channels. People trust hotels with awards, so always be loud and proud.
Editor's note: Want an easy way to publish your small hotel's business information across multiple platforms, like Google My Business, Yelp, TripAdvisor and more, but don't want the hassle of managing multiple accounts? We've got you covered. Check out GoDaddy's Local Business Listings to get your information listed all from one easy-to-manage dashboard.
In conclusion
With these three tips, you'll be well on your way to marketing your small hotel to travelers. Soon enough, you'll be lighting up your "No Vacancy" sign and turning down the sheets for happy travelers from destinations galore!