5 ways your auto body shop can bring in more work
Whether you own a single-location auto body shop or are part of a local, regional or national group, the key to more sales is more repairs. For most body shop owners, money for advertising is tight so you need to spend it where it will do the most good.
According to the PPG 2015-2016 State of the Industry report, one-third of your business comes from word-of-mouth (no surprise), followed by 29 percent from DRPs.
Today, word-of-mouth travels most quickly on the internet through ratings, reviews and customer comments on social media. If you don't have a website, now's the time to get one. If you do have a website, here are five ways you can improve it to bring in more customers.
No website? Check out our free checklist: 5 ways to get more local customers
It's chock full of tips (many free) on how to let car-owners know who to call.

Make your auto body shop website work harder with these 5 tips
Add useful information.

Make it easier to use.

Keep an eye on your business listings.

Ask happy customers to review you.

Add backlinks.
Let's look at each website improvement, one at a time.
Improvement 1: Add useful information
The words on your website have a whole lot to do with how many people in need of car repair see it online. In order for humans to see your website when they type "your city + car repair" into Google, your site has to be seen and indexed by Google. If your website doesn't have enough words related to "your city + car repair" or "your city + body shop" on it, Google won't list it near the top when people in your town search for auto body shops.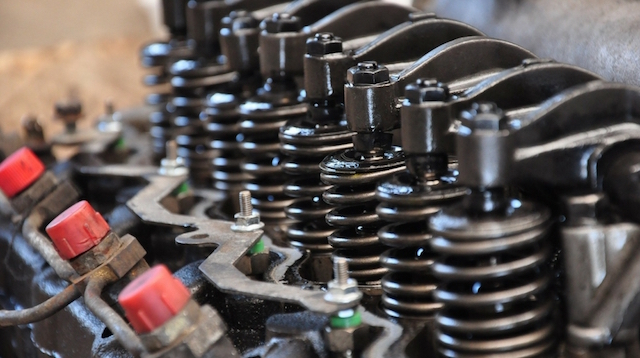 This can be changed.
You need at least 400 words on every page of your website. Make sure "your city + car repair" and "your city + body shop" appear in natural places on all your pages. Not sure what to write?
Here are some of the things people want to know about your auto body shop:
What automotive services do you provide?
What's your address? Phone number?
What are your hours of operation?
What's your experience?
Is your auto body shop preferred or recommended by any insurance carriers?
Have previous customers been happy with your service?
What are your rates?
Do you have before-and-after photos of specific repairs?
What's your warranty policy?
Do they need to set an appointment?
Who are the mechanics on your team and what are their specialties?
It's important that customers can find this information quickly and easily when they come to the website for your auto body shop. And remember, Google loves words but actual people prefer photos and videos. Make sure to include as many photos as you can.
Improvement 2: Make it easier to use
Google uses more than 200 factors to determine how high to rank your auto body shop website for specific search terms such as "your city + body shop." Some of these factors are in the category of user experience.
User experience is all about how easy it is for people to find what they want quickly.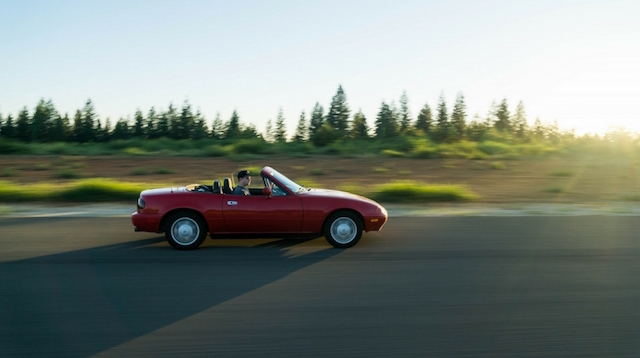 One of the most important things is whether your website can be easily used on a smartphone or tablet. It's no secret that mobile use has been exploding since 2009, increasing every single year. In fact there are more mobile devices and than human beings on the planet.
In 2015, Google said that it would begin downgrading non-mobile friendly sites in search results. Fast-forward to November 2016, Google also said that they would be implementing a mobile-first search index. What that means for your auto body shop is that if your website is easy to view on a mobile device, your listing will appear closer to the top when new customers search for repair in your town.
Get a website that works on smartphones and tablets.
Google also measures other metrics like bounce rate and dwell time.
Bounce rate is when users go to a single page on your website, and then leave. If they go back and do a search for the same thing again, this can be a sign that they didn't find what they were looking for. Dwell time is how long people spend on your website. The longer they spend there, the more value (Google thinks) they're getting from your website. For this reason and so many others, it's worth your time to make sure your website is easy to use and answers all your customers' top questions.
Improvement 3: Keep an eye on your business listings
Open a new window on your computer and type your auto body shop name and city into the bar at the top. Hit return. If you see your name and address, that's a business listing. These are sometimes called NAPs, short for Name, Address and Phone. In addition to Google, Yelp, YellowPages.com, Yahoo and a long list of other services offer business listings for auto body shops and other businesses. Your name, address and phone number need to be correct everywhere your business is listed.
Manage your listing on the most popular sites from one place.
When search engines see different information for your business in the various listings, that hurts your local search rankings. I recommend using a service like Moz Local, or BrightLocal to make sure you have all your listings in order. Check this list of top listing sites for auto shops to see where to focus your efforts.
Improvement 4: Ask happy customers to review you
Yelp and Google Maps are two important places where you can earn reviews from happy customers. Your customers can also submit reviews of your services to Mechanic Advisor, Angie's List, BBB, Citysearch, YP.com and others.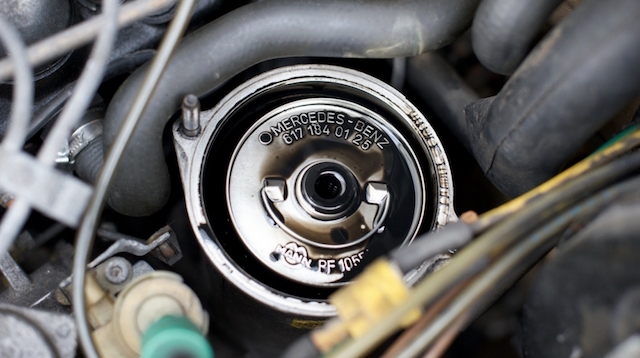 Reviews tell customers what kind of service you offer — a good one will bring other customers in the door. Reviews also matter to Google. If customers are happy with your quality and service, your search ranking goes up. A 2015 study by Moz showed customer review signals account for about 8 percent of your local search rank. The more positive reviews your auto body shop gets from a variety of sources, the better your chances of ranking high in your local market. And high — preferably page one — is where you want to be.
Keep in mind, search engines can tell if reviews look suspicious. Never offer to compensate a customer for a good review. Also, avoid getting no reviews for a long time, then getting lots of reviews all at once. It looks suspicious. Manipulated reviews may not be counted in your search ranking efforts.
Whenever possible, email customers after they leave your shop with links to your Google Maps and other review profiles. Don't encourage customers to rate you while they're still in your auto body shop. Yelp can track device location, and will filter out any positive reviews filled out on your shop premises.
Improvement 5: Add backlinks
Next to the words on your website, backlinks are the most important factor in search rank. These are links to your website from other websites — sites that are closely related to the auto industry are the best. This is because they share a topical relevance to your site.
Anything you can do to educate your customers will greatly improve your chances of getting a backlink.
One way to get other websites to backlink to your auto body shop website is to write articles on popular repair topics that can be shared around the web on social media. People share and link to content that answers a commonly asked question or addresses a common problem. In this case, content about auto repair or maintenance makes the most sense.
Parts suppliers are another good source of backlinks. Many parts manufacturers have a Dealer's page that include a link to your website — this is a backlink. Even manufacturers that list the name, address and phone number of your shop are valuable. These are sometimes called unstructured citations or brand mentions. Mentions are fine, but backlinks are better.
Auto body shops that show up near the top of search results in their local market usually have the best backlinks.
You'll need to look into where you can get listed, and how you can qualify for being a parts dealer. Parts manufacturers usually have a minimum purchase you need to make every so often to stay listed. In many cases, just a few of these types of backlinks can make a drastic difference to your search rank — and the number of people who find you on the internet. When the linking sites are related to auto repair, the backlinks have more weight.
You can also get backlinks from local business organizations like a Chamber of Commerce. These indicate local relevance.
Drive more work into your auto body shop
Clearly, doing all of these strategies will take some time. You may want to start at the top of the list and work your way down. You may also need to pay someone to do it for you so you can run your shop. But follow these tips and you will see more work in your shop over time. Right now someone near you is searching for auto repair — it's up to you whether or not they find their way to you.
Image by: Unlisted Sightings via Visual Hunt / CC BY