6 marketing ideas for custom car shops
Custom car shops are a fantastic business venture for automotive enthusiasts with an entrepreneurial flair, but like with any business, getting people in the door takes work. Since we can't all be marketing experts, this area of the operation can be daunting to those unfamiliar with the practices used, especially since trends in the industry can change pretty rapidly.
This means that small business owners who've had their shops open for many years will often use the same marketing strategies that were popular when they first opened. It also means that some custom car shops, and any small business really, will neglect their marketing strategy altogether as they can't afford to hire an entire marketing team like bigger companies do.
Unfortunately, this results in fewer customers and less profit. Sound familiar? If so, it's time to step up your game and implement some of these marketing ideas.
6 marketing ideas for your custom car shop
Don't leave your custom car shop dead on the tracks. Consider these six marketing ideas to keep your efforts fueled.
Create email marketing campaigns.

List your custom car shop online.

Work on your social media campaigns.

Offer coupons and deals.

Partner with another local business.

Keep up with trends.
Start your engines, because with these ideas, you could be speeding toward better business results.
1. Create email marketing campaigns
Email marketing campaigns are the number one way small businesses communicate with their customers. For anything you have going on in the shop, whether it's a deal on custom paint jobs or a new service you'll be offering, you can design and shoot out an email in just a few minutes. Services are super inexpensive and after the initial setup, most of the work will be done for you.
GoDaddy's email marketing service, for example, provides easy-to-use templates with drag-and-drop customization that can be viewed from any device. Their templates encourage people to follow your social media pages or go to your website, making them more likely to schedule an appointment to discuss one of your services. After your email is sent, you'll be able to look at the analytics and see how many people opened it, deleted it, etc. This is a great feature for those who aren't well versed in email marketing, as it gives you the ability to see what works through trial and error.
2. List your custom car shop online
The first thing people do when they're looking for a local business is an online search. This is especially true when they're looking for a service they've never used before, like customizing their car. Even with a website and business pages on multiple social media channels, it's not a guarantee that your custom car shop's name will pop up on the first page. When a person sticks "near me" at the tail end of the keywords they're using, local business listings tend to appear first.
This is why you should add a profile for your custom auto shop on these sites, including the shop's address, phone number, website, services offered, and how to schedule a visit.
There are a ton of websites that carry local business listings — the most popular being Yelp, Google, Foursquare and Angie's List — so you'll want to be on as many as possible. It's also important to confirm these profiles regularly to ensure they're accurate. Just because you didn't create a profile on a specific website doesn't necessarily mean one doesn't exist.
Editor's note: Want an easy way to manage your business information across multiple listings? Check out GoDaddy's Local Business Listings. Manage all of your pertinent details from one, easy-to-use dashboard and watch as we publish your info for you across multiple platforms.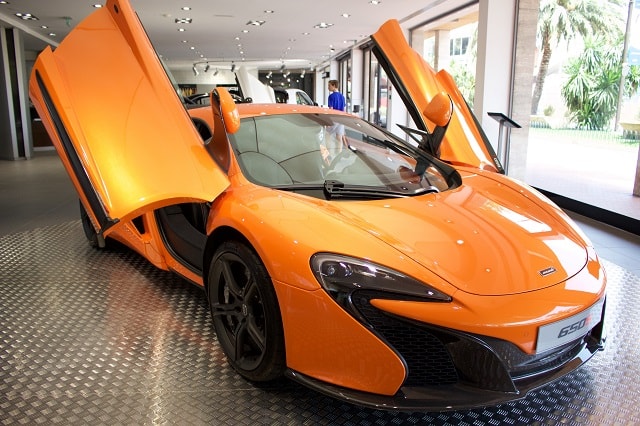 3. Work on your social media campaigns
Social media can be a fantastic marketing tool if you know what you're doing. Similar to email marketing, social media campaigns are a great way to communicate with your customers and show off some of your latest custom auto jobs. They can also be used as a tool to spread awareness and draw in a new client base.
You can take it a step further and put out some paid advertisements that will only reach local automotive enthusiasts, as they would likely be your target customer. Unlike other forms of advertising, this allows you to specify who you want to see your ad and when, ultimately increasing your exposure.
4. Offer coupons and deals
Nothing gets customers into a store faster than a great deal, and getting them in is often the toughest part of a sale. Once they've walked through your door, your portfolio of custom work will likely speak for itself. If a deal is good enough, those who've been debating whether or not to get something customized on their car are more likely to go for it, and before you know it you'll be booked for weeks.
With coupons, you can specify who gets the deal, whether it's the general public or exclusive to new or returning customers. To truly stir up some business, combine this marketing idea with a social media and email marketing campaign. This will provide more reach, which will help give your custom car shop a boost of attention.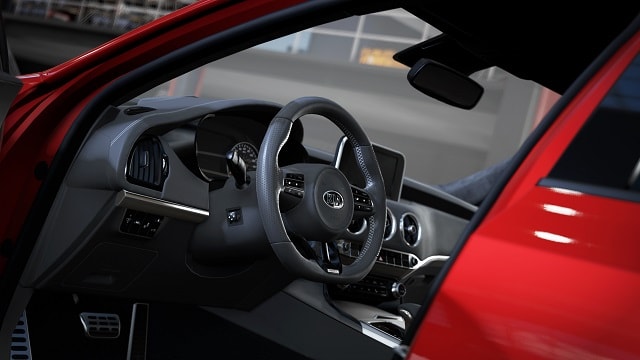 5. Partner with another local business
Small businesses often like to stick together and can help you to spread the word about your shop. Word-of-mouth marketing is typically the largest source of new customers, so take advantage of your connections in the industry. Even if you have none, it's simple enough to approach an auto mechanic or car wash nearby and ask them if you can put a stack of flyers next to their register. It's very unlikely that they'll turn you down as you can offer to do the same at your shop. As your partnership develops, discuss promoting each other on social media and encouraging followers to do the same.
6. Keep up with trends
Marketing tools and techniques are constantly evolving, so it's important that you're evolving along with them. Stay informed on new trends and work to implement them into your marketing campaign. People are more likely to follow custom car shops on social media and revisit your website or blog if they see that you're not just knowledgeable in customizing cars but that you also know about what's going on in the automotive industry at large. Convince them you're their one stop shop for everything they want to understand and learn about in this space and you'll have a lifelong customer.
In conclusion
Hopefully, these six tips will help you propel your custom car shop's success and drive new business to your doorstep. Just make sure your website is as prepared as your physical location!