7 ways to bring more pets in the door of your animal clinic
You've built a business around your passion for animals, but how do you let people know about it? The good news is, animal clinic owners have it relatively easy when it comes to marketing.
According to the American Society for the Prevention of Cruelty to Animals (ASPCA), an estimated 37 percent to 47 percent of all households in the United States own a dog, and 30 percent to 37 percent own a cat.
That's a lot of people who'll need to take an animal to a veterinarian at some point. So how do you make sure these pet owners come to your animal clinic? We've put together a few tips below.
Attract more patients to your animal clinic with these 7 tips
Start a blog.

Use infographics to share pet care info.

Highlight happy customers.

Offer discounts.

Don't forget the party favors.

Publicly support animal-related organizations.
Let's look at each animal clinic marketing tip in more detail.
1. Get active on social media
As a business that works with animals, you have daily access to marketing gold: Pet photos and videos.
Snap adorable photos of happy animals who visit your veterinary clinic and post them on Instagram, Pinterest, Snapchat, Facebook and Twitter (with their owners' permission). I'm serious. People love animal photos, so share them everywhere and anywhere there's an audience of animal lovers. You'll boost your social following and make a name for your pet health clinic. Consider it free advertising.
Use the public's unquenchable thirst for animal photos to promote your animal clinic.
Videos are even better. YouTube is flooded with so-cute-you-could-die animal videos. With 4 billion people watching YouTube clips every day, creating a YouTube account for your veterinary hospital is a no-brainer. Share heartwarming videos of your furry patients, or encourage customers to send you funny videos of their pets to share on your YouTube channel. Your clients will love it and it will attract new business.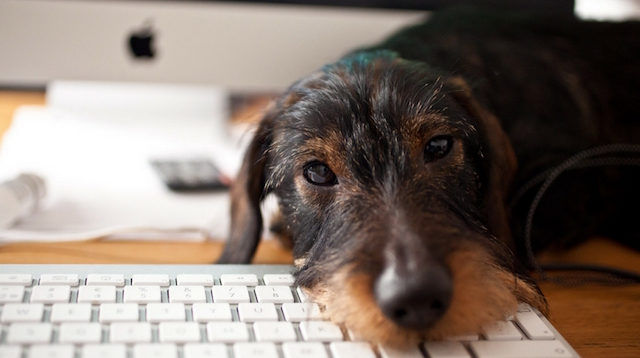 2. Start a blog
A blog is a fantastic way to assert your knowledge, share stories, and provide practical information. Nowadays, customers want to know not only that you're good at your job, but that you can provide something extra, too (i.e. knowledge they don't have).
Good blog posts offer helpful information. They'll also get readers thinking about where to take their pets the next time they need care.
You could write posts about symptoms to common illnesses and what actions to take — including when to bring their pets in for tests. You can also share heartwarming stories about your staff's love for their animal patients, or highlight customers who have had excellent experiences with your services. Learn how to start a WordPress blog here.
3. Use infographics to share pet care info
Infographics are also a great way to position yourself as an expert in veterinary health care. Infographics can be used as visual aids to blog posts, or in place of some blog posts if the information is straightforward. It's as easy as using your smartphone to photograph the infographics you already have hanging in your office.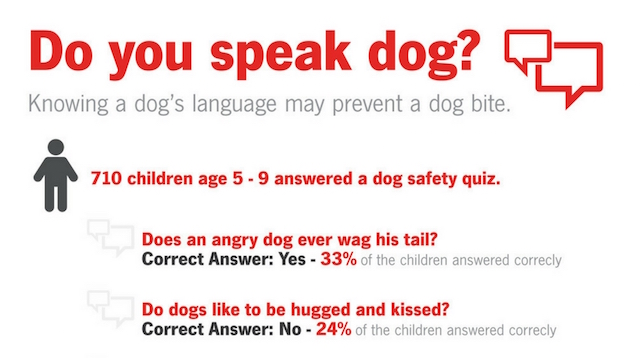 You could create your own infographics about DIY pet projects such as how to properly trim a dog or cat's nails, or how to bathe a cat without getting clawed to shreds in the process. Infographics can also be visual reminders to let your customers know when they should bring their pets in for vaccinations or other important appointments like spaying and neutering.
4. Highlight happy customers
One of the most common things a pet owner looks for when deciding on an animal clinic is the experience that other pet owners have had. They want to make sure that their pets will receive top-notch care, and the best way to do that is to read comments from previous customers. Highlight your best testimonials on your home page so potential customers will see reviews from delighted customers right away.
5. Offer discounts to your animal clinic
Discounts are a tried-and-true method of getting more customers through the door. After all, who doesn't love a good bargain? To tempt new customers, offer first-timers a discount with their first appointment. For loyal customers, offer a promotion if they recommend your animal clinic to friends.
If you want to get really creative with the discounts, these pet holidays offer the perfect opportunity to promote discounts on checkups, vaccinations, spaying and neutering and more.
6. Don't forget the party favors
At the end of a visit, why not give your patients a reward for being so well-behaved? Make some simple cloth collars or bandanas for your animal patients to wear, stickers for their owners to put on their kennels, or bags of healthy treats. Include a friendly message, the name of your pet clinic and your website address on each item.
Providing small gifts will make the customer (and their pet) feel taken care of, and the message will remind them where they can go if they need to make another veterinary appointment.
7. Publicly support animal-related organizations
As an animal clinic, it would only make sense that you would support animal rights or other animal-related organizations. Share posts about animal rights or help a local groomer, animal shelter or ASPCA-sanctioned kennel with their campaigns to show your customers you care about animals beyond just making a buck. Plus, lending a hand to local animal-related organizations may provide some new partnership opportunities.
Want more tips? Check out our free checklist: 5 ways to get more local customers
Make sure your practice gets found more pet owners look for a vet.
Start a stampede
Remember, every responsible pet owner must take their furry friends to the animal clinic at some point. Use these seven tips to ensure that the one they choose is yours.
Image by: www.metaphoricalplatypus.com via Visual hunt / CC BY