What's the best day to send a holiday email marketing campaign?
This article was originally published on Nov. 1, 2016, and was updated on Oct. 15, 2019.
If you haven't yet, now is a good time to start thinking about your holiday email marketing campaign. Much of your annual sales will come from this hot buying period, and your email marketing campaign has the power to fuel those sales even further.
A large part of your campaign's success will come from the strength of your offers — in other words, are you offering better products or better prices than your competition? Your design and content will also play a significant role.
But in this article, we'll mostly be focusing on the best day to send an email during the holiday shopping season.
Editor's note: GoDaddy Websites + Marketing features a built-in email marketing tool so you can seamlessly send emails that mirror the look and feel of your website.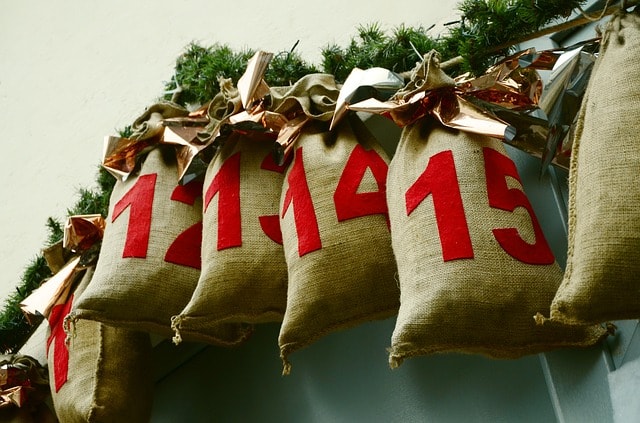 Timing your holiday email marketing campaign
Good timing matters for your holiday email marketing campaign because it will affect your open rates, your sales, and even your brand reputation.
Timing it right will allow you to:
Maximize the possible buying period
From the moment consumers become aware of your holiday sales until the holiday itself, they'll be more likely to make a purchase.
Every time you send an effective email, purchases will spike.
Sending emails at the right time, throughout the holiday shopping season, will maximize the buying period.
Capitalize on holiday momentum and customer dispositions
Most consumers start thinking about their holiday shopping at certain key moments, such as early November (when Halloween is over), Thanksgiving (when families often get together), and especially the week after Thanksgiving.
Sending an email at these key times can help you capitalize on holiday shopping momentum.
Avoid inbox crowding and competition
Merely sending an email at the "right" time isn't enough. That's because consumers are likely getting dozens of emails from every company they've interacted with in the past year.
If you send too many emails, or send emails at a time that's too popular, you could end up blending in as white noise or getting outcompeted.
Related: Email campaign tactics to compete in crowded inboxes
Adjust for holidays and vacations
It's also prudent to recognize that many people take vacation time or don't work their typical hours during November and December. That means they might not be checking their inboxes outside the best days to send holiday email correspondence.
The best timeframe to send holiday emails
You might have an intuition for the best day to send a holiday email, but the only reliable way to determine the effectiveness of your timing is to look at the data.
GoDaddy: Click-through rates peak November 17 and 18
Each year GoDaddy looks at their email marketing data and identifies the optimal day for sending email campaigns and getting people to click.
Year-over-year numbers show that click-through rates (CTR) start increasing in early November (+5% vs. October) and stay at that same level through December.
November CTR peaks on the 17th and 18th (+23% vs. November average).
The December peak is earlier in the month — December 1 and December 2 (+25% vs. December average).
Keep the momentum going into January
GoDaddy's data suggests that campaigns early in the new year can also be very effective. January 2018 actually had higher open and click rates than both November and December. In fact, the January open rate was 13% higher than December. January CTR was 6% higher than December.
January performance peaked on the 5th and 6th, with CTRs 22% higher than the January average.
Now, let's look at more data that points to the best days to send holiday emails in October, November and December, respectively.
October
It might seem like October is too early to be thinking about the holiday shopping season, and in some ways it is.
If you send an email advertising the hottest Christmas presents of the season on October 1, you probably won't get much interest. However, one study found that more than 40 percent of consumers started browsing for holiday presents as early as September.
You wouldn't be crazy for starting to advertise your most anticipated products early.
For most retailers, however, October is a month for planning.
A good holiday email marketing campaign isn't a single email sent at just the right time, but rather a strategically timed release of multiple successive emails, each guiding consumers further into the buying cycle.
Use October to select the themes of your holiday email marketing campaign and schedule your first few emails.
Related: 11 steps to get a head start on holiday eCommerce planning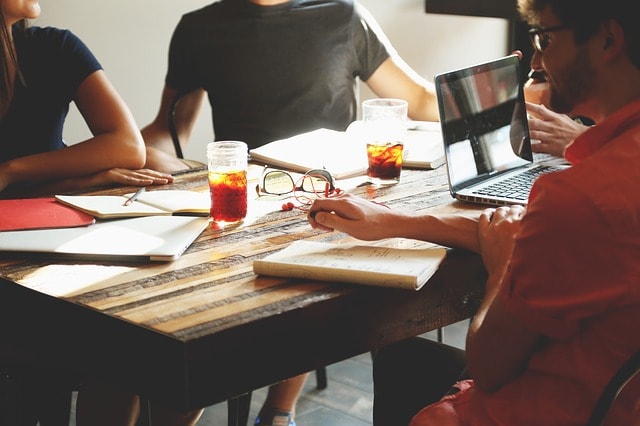 November
November is when most companies start taking their holiday email marketing campaigns seriously.
Two of the most important events in November are Black Friday, the day after Thanksgiving, and Cyber Monday, the Monday after Thanksgiving.
In 2018, commercial retailers sent out fewer Black Friday-related emails than usual. However, 43% of retailers saw an average open rate of 20% or higher for those emails.
Shoppers who are interested in Black Friday sales will want to see emails advertising Black Friday specials in the week or two leading up to the big day.
To capitalize on these mid-November and late-November emails, make sure you include "Black Friday" and related keywords in the subject line. You'll want to follow the same general approach for Cyber Monday, including Cyber Monday-related keywords in the subject lines of emails throughout mid-November.
Keep in mind that email marketing volumes spike around Black Friday and Cyber Monday, so you'll be facing much more competition than usual.
Related: Black Friday email campaign ideas to take you though Cyber Monday
You may want to avoid critical November days where consumer attention is spent elsewhere.
For example, November 5 is an election day in the United States, and is a bad time to send a holiday shopping email.
Thanksgiving this year is November 28, and while you might think it's best to avoid this day, some studies suggest that marketing email open rates are higher on Thanksgiving than Black Friday.
Also, don't neglect the week after Thanksgiving. While the major landmark shopping days Black Friday and Cyber Monday are over, research suggests that business email open rates spike in the week after Thanksgiving — this is partially because people are returning to work after the long Thanksgiving weekend.
However, you may be able to capitalize on it to get more eyes on your messages.
December
If it seems like the big push for holiday shopping is at the end of November, think again; consistently, the busiest shopping day of the year is not Black Friday, but the Saturday before Christmas.
This year, that falls on December 21. Feel free to send follow-up emails and last-minute offers up to and including Christmas Eve.
Depending on how you want to position your brand, you may also want to send an email after Christmas, capitalizing on post-Christmas sales, gift card expenditures, exchanges, and so on.
What's the best time of day to send a holiday marketing email?
Choosing the best day to send a marketing email is a higher priority than choosing the right time of day, but the time also matters.
Peak open times for email will vary by demographic, but generally fall between 10 a.m. and noon, especially during the work week. However, you may wish to send your holiday email marketing campaign during off-peak hours, to avoid competition.
Creating a holiday email marketing campaign that stands out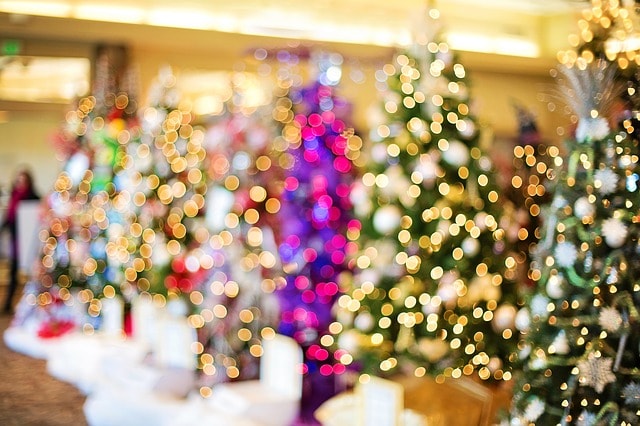 Even if you choose the right days to send your holiday email marketing campaign, you'll still need to draft content and form a design that helps you stand out. Follow these tips to ensure success:
Master your subject lines
Including holiday-centric keywords like "Black Friday" or "perfect gift" in your subject lines is important, but you also want to stand out.
Find a unique way to pitch your holiday specials.
You might consider humor to appeal to your target demographics. Keep your subject lines short and snappy, and make sure to test multiple variants so you can determine which ones are most effective.
Prioritize mobile consumers
While your customers might open emails on both mobile devices and desktops, research shows that 50% of email recipients open their emails primarily on a smartphone or tablet.
Mobile consumers should be your main priority when designing an email, since there are more things that can go wrong on mobile devices.
Keep your subject lines tight and your body designs responsive, and make sure your email loads quickly and completely.
Evoke a sense of urgency
Anything you can do to evoke a sense of urgency in your email recipients is going to motivate action more reliably.
When advertising sales and discounts, include a countdown timer or expiration date so consumers are more likely to make a purchase. You can also get clever by noting the number of shopping days left in the season — though your competitors might already be doing this.
Experiment and analyze
It's unlikely you'll stumble upon the perfect holiday email marketing formula by chance.
The only way to get closer to perfection is to experiment with different variables, modifying things like your subject lines, headlines, designs, offers and body copy.
Measure the impact of these variables, evaluating your resulting open rates, CTR and other email metrics. If you start this cyclical process early in the season (around November 1 or 2), you'll have plenty of time to improve the direction of your emails in the run-up to December 25.
Kick off your holiday email marketing campaign
Now is the perfect time to start planning your holiday email marketing campaign.
You'll have ample time to organize your emails and polish them to perfection before sending them at the perfect moment.
Image by: Valerie Everett via Visualhunt / CC BY-SA