Bloggers, karaoke and Khloe Kardashian
In the interest of full disclosure, I have to tell you: I'm at least 70-percent introvert. Given the choice between reading a new Philippa Gregory novel on the beach and partying like Henry VIII at the pool bar, I'll pick the book most of the time. I generally steer clear of large gatherings that involve the excessive exchange of handshakes and business cards, hashtag-specific selfies and karaoke.
I'm a writer.
Which is why I couldn't pass up the opportunity to attend the BlogHer® '14 annual convention in Silicon Valley.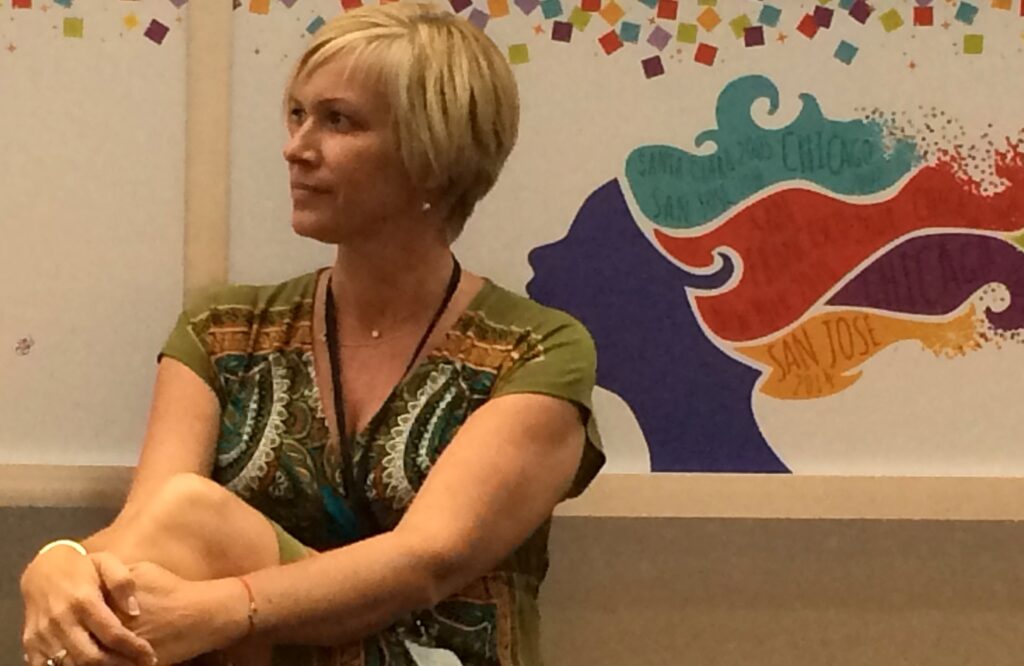 Once a year for the past decade, bloggers and other online influencers have made their pilgrimage to this mecca for networking, knowledge-gathering and celebrating. I'm a fan of the BlogHer network of writers and its high ethical standards, and GoDaddy signed on as a sponsor to support the cause and to provide Managed WordPress consultation, so saying "yes" to the gig was a no-brainer.
Good move. I got more out of the conference than you've time to read about now, but here are three key takeaways (plus a bonus) that I'm keen to share.
Takeaway 1: Blogging can change the world (or at least one person's life).
From both scheduled speakers and one-on-one conversations, I heard variations of the same narrative: blogging can make a difference. Stay-at-home moms and dads who started to blog about everything from childcare tips to diaper discounts are now speaking at parenting conventions, publishing books, and being courted by national advertisers.
K-12 News Network creator Cynthia Liu discussed how her civic-minded blog community successfully lobbied for taxes to fund much-need school extras and gave muscle to a high school apprenticeship program that helps position students for worthwhile careers.
"We've achieved a place at the table." ~ Morra Aarons-Mele
Morra Aarons-Mele, founder of Women Online and The Mission List, was a burnt-out Capitol Hill journalist discouraged by the status quo when she met BlogHer co-founder Lisa Stone. "That's when my life changed," Morra said. She came aboard as BlogHer's founding political editor and watched her community of online influencers gain a foothold in the D.C. political establishment.
Elise Bauer of Simply Recipes® fame talked about starting her little blog from her childhood bedroom after losing her job and moving back in with her parents. She began watching her parents prepare meals, jotting down the family's recipes, snapping some photographs, putting it all online. Today, Simply Recipes reaches more than 10 million visitors a month. It's a booming business.
Takeaway 2: We need more sleep.
Sure, that's not breaking news. But when it's delivered as hardbound advice from the venerable Arianna Huffington, it hits home. During an entertaining interview by Guy Kawasaki, the reformed workaholic who founded The Huffington Post™ dished about the life-balance philosophy she's wholeheartedly embraced since collapsing from exhaustion.
"Stop glamorizing being busy." ~ Arianna Huffington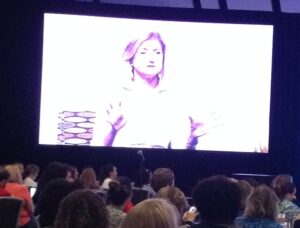 With her new book, Thrive, hot off the presses, Huffington stressed the importance of getting a solid eight hours of shut-eye and de-stressing — including daily "digital detoxification," which for her means unplugging an hour before bedtime. "Being tired has become the new normal," Huffington said, "and we have to change that."
(And she likes Manolos better than Jimmy Choos.)
Takeaway 3: Social media is a must.
Social media's significance to bloggers and brands colored the conference — from its Selfiebration stations and hashtag-driven giveaways, to the unbridled trading of Twitter® handles, and breakout sessions covering topics ranging from creating shareable videos to social media optimization.
"Biting is great for Twitter." ~ Melissa Barnes, referring to Luis Suarez's World Cup chomp
During her hilarious interview by Re/code co-CEO Kara Swisher, Twitter's Head of Global Brands, Melissa Barnes, offered up her tips for a successful presence in the Twitterverse:
Have a unique voice and point-of-view.
Be authentic.
Curate content in a way that makes it easier to find.
Add to the conversation.
Find the right moment.
Throw in a Kardashian for good luck.
Fittingly, a reigning queen of Twitter and Instagram®, reality TV star Khloe Kardashian, set off a flurry of hashtag love with her appearance at the Expo. She's well on her way to 11 million Twitter followers (following fewer than 300 tweeps herself), and has topped the 11 million mark on Instagram (following just shy of 125). Say what you want about the Kardashian brand, but we can all learn a thing or two about social media prowess from Kim's younger sis.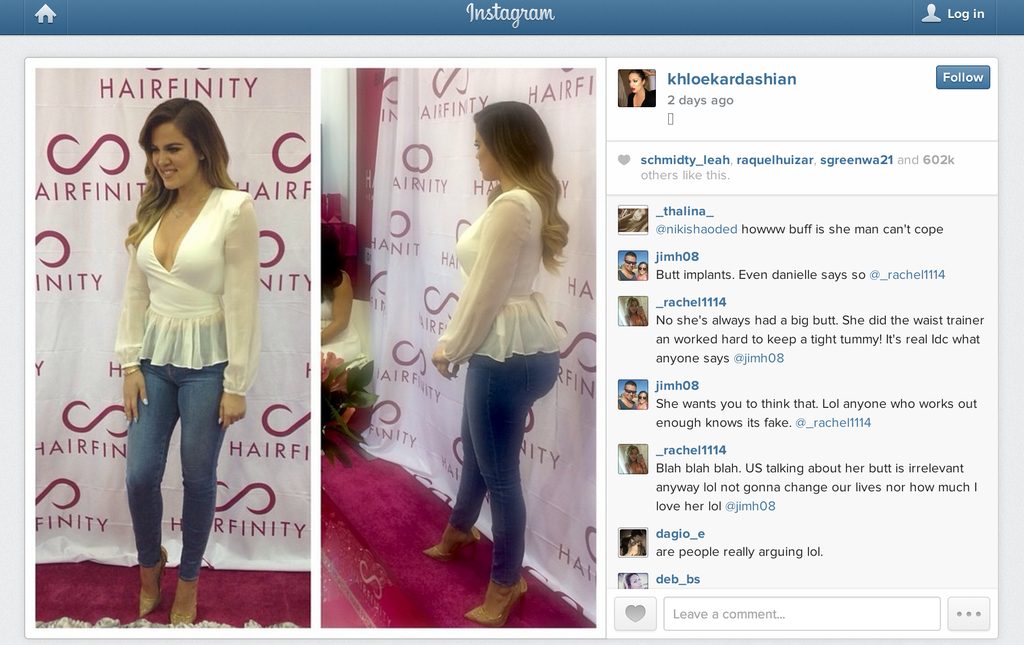 All in all, I left the BlogHer '14 convention with a lot more than a branded canvas tote filled with bloggers' business cards, BPA-free tumblers, and a toilet-shaped stress squeeze thingy. I learned some valuable lessons and made some meaningful connections.
And the karaoke wasn't so bad, either.
Click here to check out conference photos and videos.