Search engine optimization, or SEO, is the lifeblood of organic traffic. Get it right, and you can enjoy hundreds, thousands, or for the truly lucky, millions of new visitors to your website for free. Get your blog SEO wrong, and you might barely register a blip of interest in the vast space that is the blogosphere.
Because here's the thing my bloggy friends, there are millions of blogs out there competing for attention. "To date, there are over 1.6 billion websites in the world and more than 500 million are recognized as blogs," according to hostingtribunal.com. "Their authors account for over 2 million blog posts daily."
So yeah, there are a lot of websites aiming to swoop in and take what could be your page views.
You need to get the upper hand now if you want to succeed.
Regardless of how long you've been a blogger, getting more traffic is always going to be top of mind.
To help you, I'm sharing eight blog SEO tips you can use to start moving up in the search engine results pages (SERPs), and hopefully get more page views in the process.
By the way, this article assumes you have a WordPress blog. In my opinion, WordPress is the best platform for bloggers trying to optimize their content for search engine rankings. And considering there are more than 75 million blogs on WordPress, many people out there agree with me. But, I digress … Let's get on with the tips, shall we?
Related: How to increase blog traffic with 13 proven tactics
The top 8 blog SEO tips to implement
In no particular order, here are the best strategies for blog SEO that are helping bloggers improve their search rankings:
Now that you have an overview of what's working, let's break things down so you can move on up!
1. Use better keywords, and in the right way
Odds are, by now you already know that you need to use a keyword or keyword phrase within your blog content.
The idea behind these keywords is that it's the word or phrase that someone would type into Google or their favorite search engine to search for the products or services you offer. Then, if your blog content has that keyword or phrase within it, you are more likely to show up in the SERPs.
Once you have chosen a keyword, then what? Do you just douse it all over your content and then — BOOM — end up in the search results? Well, not exactly.
The trick is to use the keywords in the right way.
Let's explore what this looks like.
Choose one keyword theme per page or post
As bloggers and website owners, we often think we need to rank for a really competitive "magic phrase" and that our homepage should be what shows up in search results.
But search engines actually index separate pages and blog posts, so you can have a ton of different keyword-optimized posts that act as doors for people to enter your website.
Focus on a specific keyword theme (i.e. SEO for blogs, SEO for bloggers, SEO-friendly blog).
Research the keyword
Check out how much competition your keyword has — and whether anyone is even searching for it. You might think that people are searching for "Brooklyn restaurants," but what they're really searching for is "Brooklyn TexMex restaurants." If you own a TexMex restaurant, then you know you'll want to pick the most specific keyword.
Google Trends is an easy tool to use for simple keyword research.
Another that will give you even more data, however, is Ubersuggest. Owned by marketing genius Neil Patel, Ubersuggest will let you see which pages are ranking the highest for the keywords you want to use, and will even give you additional keyword ideas, content ideas, backlink data and more. All for free.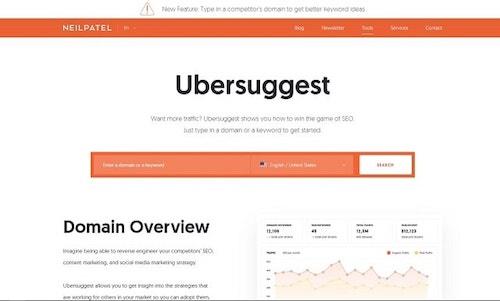 There are plenty of other free and paid options out there for keyword research. Do some, well, research, and I'm sure you will find the perfect one for you.
Related: Keyword research and content optimization tips
Work that keyword!
Make sure you use the keyword on the page or in the blog post in question. Since we're talking about blog SEO, it's a good idea to include the keyword in the title of the post, and also in any sub-headings that you have in your post. This is to tell the search engines what the page is about!
A word of caution: Don't throw your keyword around frivolously. Search engines see right through that.
For example, a common shady SEO practice back in the day was to add the keyword all over the post and then change the color of the text to match the background. Though it worked when SEO was first becoming a thing, Google caught wind of it and rolled out an algorithm update to filter that junk out of search results.
A better way to use your keyword or phrase is at least once in your title, once in your first paragraph, in a subhead or two, and naturally throughout your copy. Bonus points if you can get your keyword or keyword phrase into the blog post's URL.
Publish great content with the keyword
Make everything you publish on your blog something that's worth reading and sharing. When you publish great content, the search engines won't be able to stay away, and more people will find you, too!
High-value content is by far the most vital part of having a successful blog.
Your goal is to create blog content that actually addresses what a user is looking for. If someone searches for something and somehow lands on your website, they want to find the answer there. If the answers they seek aren't immediately available, they will bounce.
Fun fact: Bounce rate can indirectly push you down in the SERPs. While Google has said bounce rates are not a factor in search engine ranking, dwell time is. User intent is also huge for search rankings.
Therefore, the longer that people are dwelling on your page and engaging with your content without needing to head back to search for the same thing they just looked up, the more it tells Google that you have what people want to read on your website. That is where the gold is, my friends.
2. Install an SEO plugin for your WordPress blog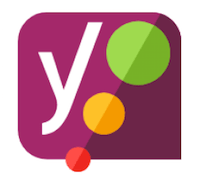 I highly recommend installing some kind of SEO plugin for your blog. One of the most popular options is Yoast SEO. They have both a free and premium version of their plugin.
These plugins can give you valuable information while you're typing up your brilliant content.
For example, some WordPress SEO plugins will tell you if your posts have room for improvement, and even give you suggestions to help you tweak the content until the post is as search engine ready as it can be.
Most quality SEO plugins also have blogs of their own that offer a wealth of knowledge on how to better optimize your blog posts for better search results.
Related: How to set up the Yoast SEO plugin for WordPress
3. Use schema markup
What is schema? Schema markup is code that "provides a collection of shared vocabularies webmasters can use to mark up their pages in ways that can be understood by the major search engines: Google, Microsoft, Yandex and Yahoo!"
Essentially, it tells the search engines exactly what is in your blog posts, in the right context.
As Neil Patel explains: "When a website has schema markup in place, users can see in the SERPs what a website is all about, where they are, what they do, how much stuff costs, plus plenty of other stuff. Some people have taken to calling schema markup 'your virtual business card.'"
Related: What is structured data and How to add schema to WordPress
4. Optimize your images
Remember earlier when I said to use keywords in the right way? One of the "right ways" to use keywords is to include them in your "image alt" text.

To increase your chances of ranking high for your keyword, you need to provide lots of hints to the search engines about your topic. If you add an image to your post, make sure that the alt text (alternate text) on the image has your keyword in it, too!
Your alt text for your images should be descriptive, but it should also be brief — no longer than 125 characters.
According to SEO expert Rand Fishkin, "a third of all searches performed in Google are for images and 12.5% of SERPs show Image Pack results."
This means that in order to give your images, and hence your blog posts, the best chance of appearing in the search results, you need to optimize your image alt text.
Bottom line — everything in your post is a signal to the search engines.
Related: 4-step guide to WordPress image optimization
5. Secure high-quality backlinks
Now that you have geared your posts toward specific keywords, it's time to get some links to your content.
There are many different ways to get the search engines to recognize your new post … some of the easiest ones are to share your post on social media.
The more social signals and shares that you get, the more incoming links you have, and it tells the search engines that your post is filled with relevant, and high quality content.
Though social media links won't necessarily help your rank, they can get your content to show up by being indexed faster. What that means is that each time you post a new blog post, the search engines will come around and add it to their site directory.
You'll also want to build other more permanent links to your blog posts to boost SEO.
Think about (1) having your friends who run relevant blogs link to you, (2) writing on other websites as a featured expert, or (3) linking from one post to another on your own site (internal linking).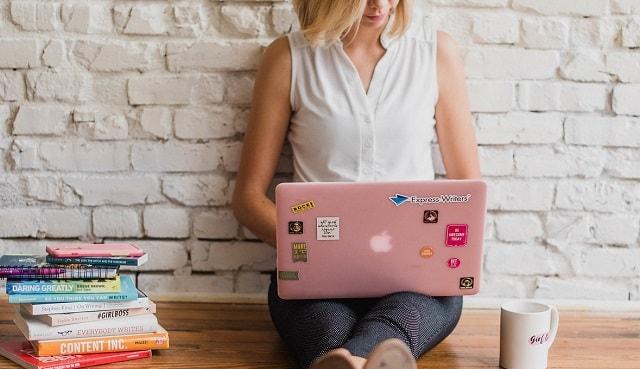 6. Write better meta descriptions
Depending on your blogging platform, you might have built-in fields to specify a page's meta description, title and keyword tags, or you might need to install a plugin. Again, if you're on WordPress, you can use WordPress SEO by Yoast. Once it's installed, you'll see three new fields to fill out each time you publish a blog post.
Make sure to include your keyword in these three fields, to be super clear with the search engines.
Why is your meta description so important?
It is the summary that will be displayed in SERPs. It tells the users who are glancing at their search results what your link is about, so they know if it's relevant to them.
It's important that the keyword they are looking for is in that summary or they might not click the result. Of course, even worse, if your keyword or keyword phrase isn't in the meta description, it might not show up in results for the search in the first place.
Related: What is a meta description?
7. Make your posts longer
Again, user intent is vital to Google. That is why the search giant loves in-depth posts by experts because those types of posts are more likely to fully give a user the information they are searching for.
Improve your blog SEO by creating longer pieces of content that address everything a user may want to know about a subject.
For example, instead of a broad, 500-word piece about baking bread with a recipe and the keyword phrase "how to bake bread," you could go much deeper. Your post could address things like:
Preferred techniques for how to bake bread
Which pans to bake with
How to properly knead the dough for the best results
Your top bread recipes
Links to what to do with freshly baked bread
Strategies for keeping your bread fresh the longest
Do you see how a post that addresses things like this could be much more helpful to a user than a simple bread recipe?
So, how long should your blog post be? The answer is a little more complicated than a simple number. Here's what I can tell you — it should be long enough to give plenty of value to a user to keep them around.
If you're itching for a concrete number, however, CoSchedule recommends aiming for about 2,500 words. There are conflicting studies on this, but CoSchedule found that many articles ranking well on Google were about 2,500 words long.
Moz advises that instead of trying to find a perfect number, look at your own audience and analytics and see what's actually working for you. Maybe your readers resonate more with 1,000 words or less, or perhaps you need a much higher word count to address complex topics that you cover.
In other words, the jury is still out on what length makes for a great post.
Still, it does stand to reason that you need more than 500 words to give maximum value. And a longer word count gives more opportunities to add your keywords or keyword phrases throughout your post without it feeling forced.
Related: How to write a great blog post
8. Ensure that your blog is mobile-friendly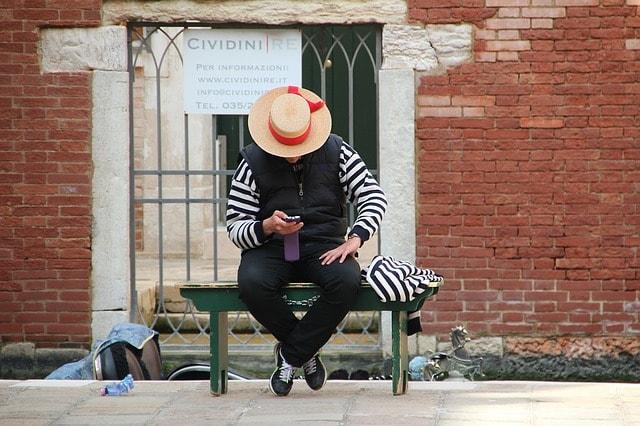 Mobile devices are one of the top ways readers consume blogs. In fact, according to We Are Social, mobile devices account "for more than half of all global web traffic."
As a result, Google tends to favor sites that are mobile-friendly in search.
Google's developer page states: "If you haven't made your website mobile-friendly, you should. The majority of users coming to your site are likely to be using a mobile device."
Google's Webmaster Central Blog confirms that the search engine is boosting the ranking of mobile-friendly pages on mobile search results:
"Now searchers can more easily find high-quality and relevant results where text is readable without tapping or zooming, tap targets are spaced appropriately, and the page avoids unplayable content or horizontal scrolling."
If your blog isn't mobile-friendly, your page rank could suffer for it.
Related: Google's mobile-first index — How you can prepare your website
Bonus SEO tips
The bonus tips that follow aren't directly related to blog SEO, but they can have an indirect impact on your page rankings.
Make use of categories on your blog
Without proper content organization to help users discover content, and a proper taxonomy for search engines to crawl and organize your content, you'll end up confusing both persona types.
User confusion keeps visitors from finding the information they are seeking and causes bounce rate to increase.
Search engine confusion causes a lack of trust from the search engines, and an inability to effectively understand keyword focus, content value and site structure.
Related: Using a content silo structure to boost SEO efforts
How many categories should your blog have?
Too many categories will thin out content sets, and too few categories will be too generic. For the majority of websites with less than 1,000 articles, 10 categories or less should be plenty.
How many categories should each post be placed in?
Experts suggest one primary and one secondary category. This helps focus Google's crawl and discovery of content and keeps categories from being bloated.
Note: If you have the category in the URL of your post page, placing a post in multiple categories will cause duplicate content issues.
Improve your blog's design
I can't stress enough how much Google cares about its users and the experience they have on your website/blog. You may have heard the terms "SEO website design" or "user-centered website design," but were not sure what those strategies mean.
SEO website design is the practice of creating a website or blog with all the essential foundational elements needed to have solid on-site search engine value when the website launches.
User-centered website design is the practice of understanding your users' journey and intent and building those insights into the design and content of your website.
Both of these web design strategies help create a solid foundation that is needed for users to have a positive experience when visiting your website.
Combining these two web design strategies can create a website experience that increases site traffic and gets users to engage with and share your content. This leads to increased trust in your business and increased sales of your products or services. Try the GoDaddy web design services for a revamped website experience.
Make it easy to share your content
Creating an easy and effective way for users to share your content is important when trying to amplify your brand. You're probably wondering if social sharing affects search engine ranking; the short answer is yes, but not in the way you might think.
Google has said many times that it doesn't use Tweets or Facebook social signals to rank pages. But, the search engine has been known to use the user metrics that are a result of social amplification to influence their rankings for short periods of time.
The two ways social media affects rankings are:
User metrics: When you share something of value it tends to get shared many times, and drives traffic back to the piece of content on your blog. It is this influx of traffic and user metrics that can impact rankings.
Gaining links: This is based on the premise that the more people within your primary persona target who see your high-value content, the higher the chance that they will link to it, or share it with someone who will.
Pro tip: Include social sharing buttons prominently on your blog to make it super-easy for readers to share your content.
Have a goal in mind before you write a single word
While having a blog can boost your search rankings, for any resulting page views to matter you have to have goals in mind.
What is the purpose of your website?
Why are you bothering to take your time writing content on the interwebs?
Why are you trying to get page views in the first place? Is it just to drive traffic for ad revenue?
Are you hoping to bring your users to a specific page to buy something?
Consider exactly what your goals are. Write them down, and then reverse engineer how to accomplish them with your blog. When you begin with the end in mind, you can create a better strategy for what you want to write, the keywords you want to rank for, and so much more.
Ready to boost your search rankings? Let's do this.
You're now armed with strategies to enhance your blog SEO. It's time to get out there and start writing some valuable, search engine optimized blog content!
If you want even more help with your blog SEO, GoDaddy has you covered. GoDaddy Managed WordPress Hosting features a built-in SEO Wizard that provides step-by-step instructions to optimize your site, and get it seen on Google and other major search engines.
This article includes content originally published on the GoDaddy blog by the following authors: Bill Ross, Nathalie Lussier and Jesse Fowler.