Build a step-by-step business plan for starting a restaurant
There is an old saying that says failing to plan is planning to fail. There is no better example of that than in budding restaurant entrepreneurs. You can't successfully open a new restaurant without careful business planning. There are many, many complexities in opening a business, especially a restaurant business. Too often, entrepreneurs focus too much on the idea of owning a restaurant and not enough on what needs to go into being successful. The very first thing anyone who wants to open a restaurant should do is write a thorough and well-thought-out step-by-step business plan.
Getting started on your step-by-step business plan
Writing an effective business plan is not an easy process. That's because doing so will force you to ask hard questions of yourself and challenge your ideas about your project. But, it will also produce answers to those important questions — which will help you have a better chance of success down the road.
You don't have to have all the answers to all the questions to get started. Many ideas and questions will form and change along the way.
This is how it's supposed to evolve, so don't be afraid to challenge long-held beliefs and ideas. It's important to be flexible and adaptable through the process.
Step 1: Build your business plan outline
A good outline will help guide you through the process of writing your step-by-step business plan. It will also let you work on sections of your plan you have developed while setting aside sections you have not yet thoroughly worked through. Below is a sample outline. While the outline of your step-by-step business plan might end up being different, this will give you a good starting point.
Executive summary
Market and industry analysis
Competitive overview
Concept and brand attributes
Brand architecture
Menu development
Financial analysis
Let's go through this outline so you have a thorough understanding of each section and what you should include.
Step 2: Write the executive summary
Think of the executive summary as a condensed version of your step-by-step business plan. It gives the reader an overview of your concept and your plan before he or she reads the entire document, which makes it a very important part of your business plan.
If you fail to catch the reader's attention and interest and make them want to read it in its entirety, your executive summary has not done its job.
This is especially important if you are looking to attract investors or interest a bank in giving you financing for your project.
The executive summary should describe:
Your restaurant concept
What segment of the restaurant industry it fits into, such as quick-serve or fast casual
What it offers to its potential customers
Its point of difference
The essence of your brand
Your marketing plans
It's also important to give the reader an overall glance at the current state of the restaurant industry, as well as how your restaurant fits in with up and coming trends. Additionally, you will want to provide a good overview of the financials involved in the project; its startup and some longer-term projections.
The summary is meant to be an overview, so keep things relatively top line and save the detail for the rest of the plan.
Step 3: Research the market and perform an industry analysis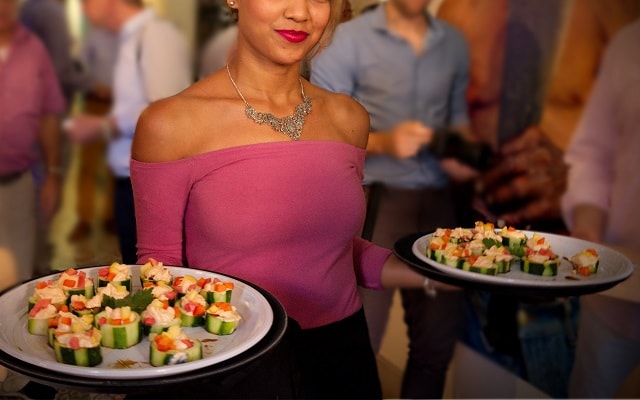 This section of your step-by-step business plan walks the reader through the current state of the restaurant industry, and helps them understand where your concept is intended to fit in.
It's important to include some statistics and other data so the reader can understand why your concept is a good fit for a particular segment.
This is where you will look to prove your case that your concept is relevant and well-suited to compete in the segment you have chosen. It's important for your long-term success to do the research up front to make sure your concept is competing in the right space. Formulating this section of your business plan will force you to do the proper research to ensure this is indeed the case.
Step 4: Compile a competitive overview
In this section, you will research and compile an overview of your competitive landscape in the market area you have chosen. You will want to look at both specific direct competitors that have similar offerings, and competitors in your same segment that have different offerings.
This will give you a good idea of who your direct and indirect competitors are.
From this research, you should build a profile on your most important competitors so you can, in turn, formulate ways to distinguish your concept from theirs. Doing this due diligence will not only help you to build your concept to compete well, but will also show potential investors and/or lenders that you have investigated a very important aspect of opening a restaurant.
Step 5: Define the concept and brand attributes
This part of your step-by-step business plan will describe your potential restaurant concept in specific detail. This is where you will flesh out the details of how your concept will differentiate itself in the marketplace by its physical space and design, its culinary offerings, and its place in the current landscape.
This would be a good place to include some architectural renderings and floor plans to illustrate your ideas for the design of the space, and to show what the restaurant might look like.
Important aspects of your brand, such as its proposed point of difference, also should be included so it's clear how the concept intends to set itself apart in the marketplace.
Step 6: Build your brand architecture
It's very important to both you as a restaurant entrepreneur and to anyone you might approach about investing in your concept to understand your brand architecture. You need to take the time to properly build your brand from the ground up, develop its positioning, and define its personality. Your brand is what people most identify with (or not) when interacting with your concept.
Pro tip: If you don't take the time to develop your brand properly, it will feel hollow and lack authenticity to those who come in contact with it.
The building blocks of your brand that will need to be developed are:
Brand positioning statement
The brand positioning statement will help guide many decisions that will arise with regard to marketing, interior design, menu development, and other key concept components.
The brand positioning statement is sort of your
"elevator pitch"
 for your concept.
It is a concise statement that describes the brand, whom it appeals to, where it sits in the marketplace, and what it promises to its customer. It is important because it serves as a reference point for future decisions pertaining to marketing, promotions and other important aspects of growing your concept.
Brand strategy
Defining your brand strategy means laying out, in great detail, how, where, when, and to whom to you will deliver your brand messaging to build your business. You can use this section to expand some of the philosophies included in your brand positioning statement. Here you will develop out your methods to communicate your brand's most important attributes to the marketplace and effectively illustrate this strategy to the reader of your step-by-step business plan.
Brand personality
Your brand's personality is important because this is how it interacts with its customers and potential customers.
A well-developed brand personality gives customers a way to connect with the brand in the same way they might interact with a person.
Strong brand personalities have human characteristics that can be described with adjectives such as "sincere," "authentic," or "approachable." This goes a long way in raising brand awareness attracting customers and promoting brand loyalty.
Step 7: Develop your menu concept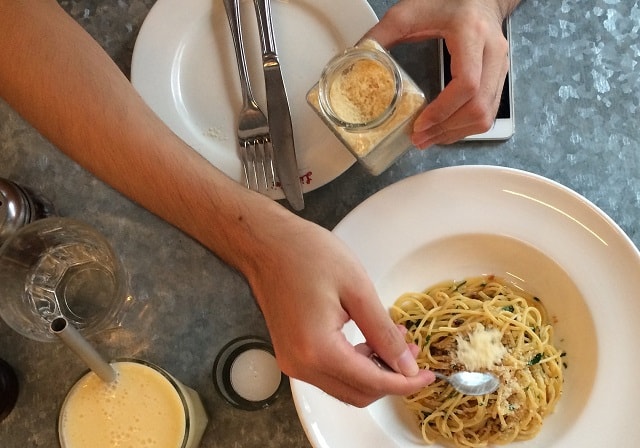 Your menu is the heart of your restaurant concept, and you should spend the time you need to fully develop out this section of your business plan.
When presenting your plan to a potential investor or lender, it isn't necessary to go through food costs and plate pricing, but it is important to have a good understanding of potential profitability.
Developing a conceptual menu will help you balance authenticity to the concept with feasibility, execution and costs. The research necessary to figure out these aspects will go a long way in helping you develop a true working menu.
Step 8: Financial analysis
In some ways, the financial section of your business plan is the most important. If a concept isn't financially viable, it doesn't matter how attractive it is in other areas. For your own financial well-being, you must explore this area carefully.
It is an unfortunate fact that many, many restaurants fail. This is generally due to a lack of capital, so it's imperative to make sure you have enough money to develop your concept and keep it afloat until it catches on.
It's also important to remember that development usually takes much longer than expected and costs run more than estimated, so be sure to include buffers in your numbers. If you lack the necessary experience to complete the analysis, you should hire someone to do this section for you. Your financial analysis section should explore the following:
Cash flow break-even analysis
Projected profit and loss detail
Capital budget
Five-year operating projections
Completing this analysis will help you fully explore the financial aspects of your proposed concept. If you are looking to present this to a potential investor or lender, these numbers will be the part they are interested in most.
Plate your business for success
Building a step-by-step business plan for your proposed restaurant concept can be an intimidating task. But, by breaking it down into an outline and defined sections, you can tackle it piece by piece. While it is a lot of work, you give yourself the ability to make many of your mistakes on paper — not with your hard-earned dollars. Building a good business plan will not only help you secure financing for your project if needed, but will also greatly increase your chances of success.