Celebrating the .ORG Impact Awards
Many organizations build community bridges. Whether local or international, organizations connect awareness to action in order to positively impact their communities. Realizing this, Public Interest Registry — the registry for .org, .ngo and .ong domains — held its first annual .ORG Impact Awards to recognize organizations leveraging the .org domain to make a positive community impact.
"The .ORG Impact Awards recognize .ORGs that are connecting communities, making a difference in the world and leveraging the internet for transformative change." ~ Public Interest Registry
For more than 30 years, the Public Interest Registry has offered the .org domain extension as a way to represent the individuals and groups who are inspired to connect with others by sharing their passion and community-focused content online.
On Oct. 10, 2019, the finalists for the first annual .ORG Impact Awards met at the historic Watergate Hotel in Washington, D.C., to celebrate the hard work of all of the organizations nominated for awards spanning 12 categories.
.ORG Impact Awards finalists and winners
GoDaddy is proud of the impact that our customers and partners are making on the world around them. Here are several of those customers that were recognized at the .ORG Impact Awards.
C Three Foundation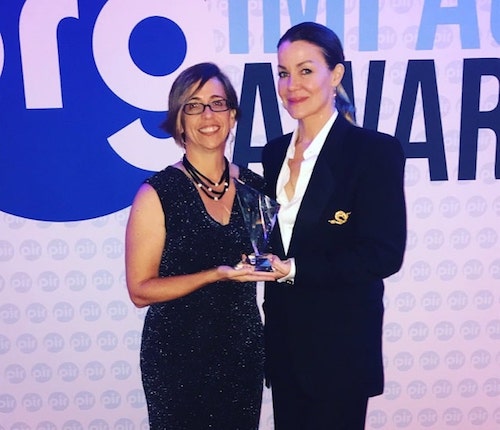 Founded by Claudia Christian in 2013, the C Three Foundation seeks to help those struggling with alcohol addiction by providing education and support.
"The primary goal of C Three Foundation is to provide resources for people who are interested in using The Sinclair Method (TSM) to treat their Alcohol Use Disorder (AUD)," says Claudia. "I like to think of us as one-stop shopping for TSM."
What inspired her to launch the C Three Foundation? As Claudia explains:
"My personal experience with AUD and ineffective traditional treatment led me to use TSM for my own alcohol misuse, which then led me to start C Three Foundation to help others and save them the time I lost searching for answers to my issue."
As a result of their outreach and education efforts, the C Three Foundation was a finalist in two categories, Best Social Media Campaign and Outstanding Volunteer.
Expanding awareness for TSM as a treatment option for AUD has been a proud accomplishment for the C Three Foundation.
Claudia mentioned that she was "most proud of our physician outreach. When we started in 2013 we knew of one or two doctors in the whole USA who used TSM. Now nearly the entire U.S. is covered and I know that our work has a lot to do with that."
The Dancing Divas & Dudes
Determined to empower those with special needs and remove negative stigmas, The Dancing Divas & Dudes was founded in 2012. It provides a safe and loving environment for the special needs community to work on physical fitness through dance.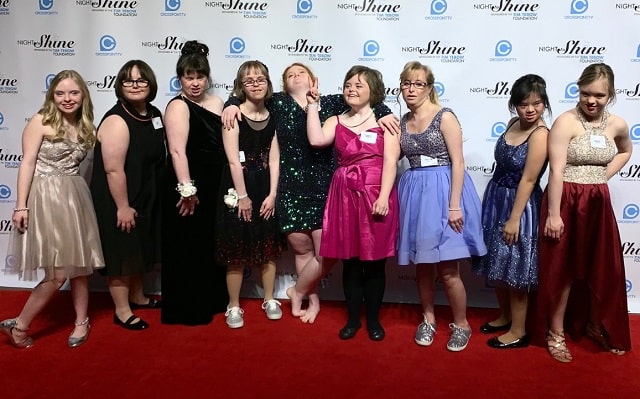 A finalist in both the .ORG Nonprofit of the Year and Rising Star Award, Dancing Divas & Dudes continues to grow and inspire through hard work and positivity.
"Through dance and teamwork, our dancers strive to express the value and worth of individuals with special needs," says Elizabeth Pistole, president of Dancing Divas & Dudes. "Their community involvement and performances play a crucial role in erasing the stigmas attached to them and providing for a potential-filled future."
Kiva
Kiva is an organization founded in 2005 with a mission to provide much-needed financial access to underserved groups around the globe.
Kiva provides crowdfunding loans that help business owners start and run their businesses, provides tuition assistance for students to continue their education, and gives families access to emergency loans to help them recover from illnesses or disasters.
"GoDaddy and Kiva have partnered for the past five years to bring needed funding to the smallest of businesses," says Stacy Cline, corporate citizenship director for GoDaddy.
"Kiva is an incredible organization and network that is pushing the boundaries of lending to meet people's diverse needs around the world. The ripple effect of the Kiva model is truly changing our world for the better."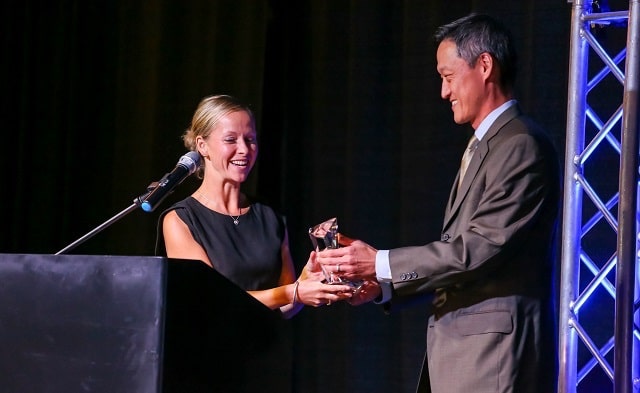 Winner of the Best Use of Partnerships/Celebrity Endorsements category and a finalist for the Innovator Award, Kiva has been working to provide much-needed funding to underserved individuals around the globe.
The campaign that won Kiva recognition by PIR involved partnering with PayPal to unlock funding for global entrepreneurs who otherwise wouldn't have access to affordable capital. The innovative cause-marketing campaign, "The Big Impact of Small Loans," ran through October 2018. The campaign incorporated a credit offer to customers and reached more than 60 million PayPal customers globally.
Bags of Taste
Bags of Taste aims to change the everyday diets of people who face food poverty, helping them turn away from a dependence on highly processed foods and instead incorporate regular healthy and tasty cooking habits into their lifestyles.
Founder Alicia Weston, "decided to develop Bags of Taste after hearing about the healthcare costs associated with poor diet."
"This is worst among those in poverty and it seemed obvious to me that we needed to do more. I also knew, from previous experience, that skills alone were not the solution to the problem, so I started to develop ideas that would achieve the ultimate goal, getting people in poverty to cook more at home from scratch."
In recognition of their efforts, they won the Innovator Award for a 2019 four-stage behavior change program designed to help people cook healthy, homemade food from scratch while on a budget.
Teach for America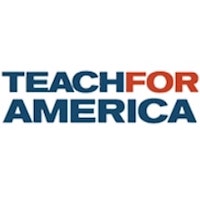 Teach For America is an outstanding organization working to recruit excellent leaders who commit to expanding educational opportunities for underserved communities.
Working shoulder-to-shoulder with students, educators, and community members, Teach for America goes beyond traditional expectations to support the academic and personal growth of their students.
This year, Teach for America was awarded the winning prize in the Outstanding Online Fundraising Campaign category.
Their winning campaign, "Teach for America Alumni and Staff Challenge," featured a donation match that doubled the impact of alumni donations, as well as an internal awards program that rewarded regional development teams for meeting and exceeding specific participation goals.
The campaign was wildly successful, increasing alumni participation by 13% and generating $2.5 million in funds.
Shining a light on stunning accomplishments
Across the country and throughout the world, organizations continue to strive to make an impact on their communities and raise awareness for their causes.
The first annual .ORG Impact Awards aimed to celebrate .org domain name users of all kinds and causes for their accomplishments.
We're proud to highlight their accomplishments. Congratulations to all of the finalists and winners of the first annual .ORG Impact Awards — and we hope to see even more GoDaddy customers featured at next year's .ORG Impact Awards!