Emily Martin turns a passion for food, wine & travel into a thriving business
This is a Q&A with Emily Martin, founder of The JetSetting Fashionista lifestyle blog and Emily Martin Communications & Events, a marketing and events firm that works with restaurants and other clients. We spoke with Emily about how restaurants can build better websites and why it's so important for food businesses to keep their online content fresh and up-to-date. Here's what she has to say.
How did Emily Martin Communications & Events start?
During the 13 years I spent working in luxury retail, I never stopped thinking about how to explore my other passions: travel, food and wine. That's why I started the blog in 2009 — so I could share my favorite destinations, travel tips, top restaurants, wineries and fashion inspiration. As my audience grew, I developed the digital skills I needed to pivot professionally toward doing what I loved. In 2014, I transitioned into the food, wine and hospitality space.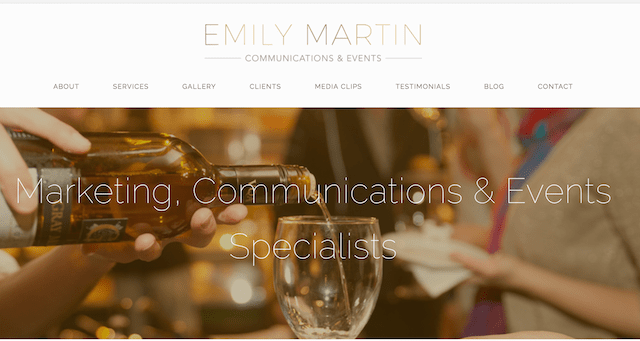 In 2014, I founded Emily Martin Communications & Events, which works with restaurants, wineries and tourism partners in Northern California and beyond. In addition to connecting my clients with bloggers and local media through strategic partnerships, I help them throw amazing events and build an online presence that attracts customers and increases brand followers.
How did you end up working with restaurants?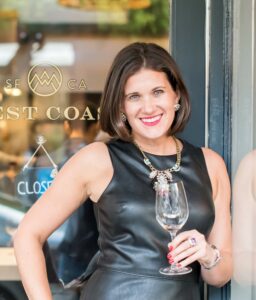 My career began in retail with my first job at Gap Inc., and was followed by positions at Bloomingdale's, Louis Vuitton and Nordstrom. Throughout the last six years of my traditional retail career, I was curating my lifestyle blog as a hobby.
In 2014, I decided to pursue my passion for food, wine, events and hospitality — leaving the corporate world to start Emily Martin Communications & Events. I also relaunched The JetSetting Fashionista, providing a true cultural connoisseur's perspective on where to eat, drink and travel.
What lessons did you learn from starting your blog?
I have learned so many lessons about what not to do through trial and error while creating my blog. My top three suggestions that I share with the clients of my communications and events company are:
Build a website
I started with little technical knowledge of how to build a website, but as my website is hosted by GoDaddy, I was able to learn quickly.
With GoDaddy, it doesn't take a lot of digital skills to put together a great website that your customers will want to visit, especially now with tools like GoCentral Website Builder.
Invest in photography
Have a photographer take high-quality images to use for your website, marketing materials (printed and online) and social media. Even if you are a super-small business, I recommend you spend a little extra money to get great images. Like everything, a session with a professional photographer will range in price, but you can get high-quality professional images for your website for under $500.
Be active online
Utilize social media to reach new customers, remain relevant and share what guests visit you for: beautiful food, atmosphere, guest experience, the vibe of your restaurant, etc.
What's a common mistake food businesses make online?
A common mistake I see with smaller mom-and-pop food businesses is that they don't have a professional-looking website, high-quality images, or the proper knowledge of how to use social media. Website builders like GoCentral Website Builder allow food businesses with small budgets to get a great site up and running quickly. When your needs grow and you need more help with your site, there are freelancers you can hire hourly or at a small fee to help manage your website.
If you don't have a huge budget, you can use photos your guests share on social media and re-share those photos to your platforms, crediting the original photographer.
You can also use images your photographer took for your website and re-share those on social media. If you see other companies doing things that you like, use that as inspiration for what you want your brand's Instagram and Facebook page to look like. Inspiration is key, because then you can create your own unique style that's right for your brand. Be sure to have links on your website to your social media channels.
How can restaurants build a following and attract new customers?
In addition to good old-fashioned word of mouth and having a great physical location, digital marketing is really the most critical way to attract new customers, especially in the current landscape. Digital marketing includes email marketing, a business website, social media marketing, advertising, public relations and more.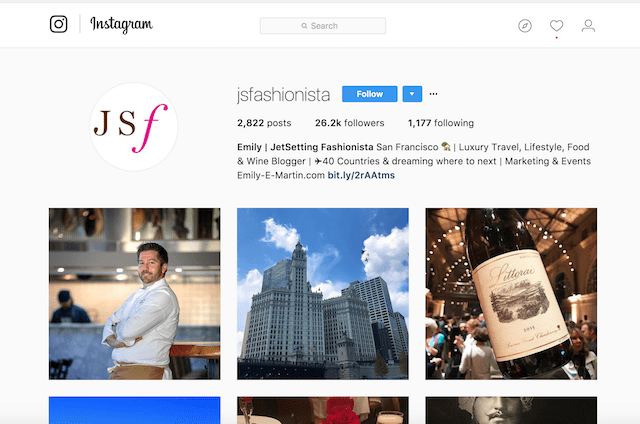 For a restaurant, the priorities are making sure you have a strong website and a social media marketing strategy that includes Facebook, Instagram and Twitter. The majority of my restaurant clients do not use Twitter actively, but I do recommend it if you have the time (even if you use it reactively, since it can be a great way to connect directly with customers). Being active on all these platforms is so important in today's digital world!
Editor's note: If you're a busy restaurant owner and you're not sure where to get started with building out your digital presence, don't worry! Your first step should always be to build a website, and that's never been easier than it is with GoCentral. GoCentral lets you create a simple site in under an hour, while also providing access to tools like email marketing and SEO. The best part is that GoCentral is completely mobile-friendly, so you can build and manage your entire website from your phone or tablet!