How to attract customers when you're just getting started — from creating customer personas to understanding the customer lifecycle
How to attract customers is one of the most important questions when you're just getting started as a new company . I mean, your customers will become the lifeblood of your business. But first, you have to let them know you exist. You have to get on their radar and make them aware of the fact that your product or service is exactly what they were looking for.
However, as a fledgling company, you might not have a large marketing budget. Don't worry though, there are still plenty of ways for learning how to attract customers. This post will show you how.
How to attract customers when you're just getting started
Before getting in front of your customers, there are two important concepts you need to understand so you can tailor your marketing campaigns and identify the right target market: customer personas and customer lifecycle. Let's discuss and explain those two terms below.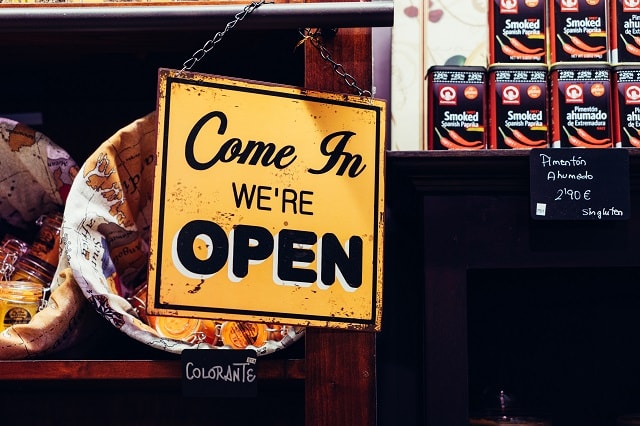 Creating customer personas
A customer persona (sometimes referred to as buyer, marketing, or client persona) is a fictional representation of your ideal client or customer. This concept is supposed to help you understand who you are trying to attract and how you, your product, or your service can best serve them. It drives nearly all aspects of your business; from content creation to sales follow up.
Here are a few tips on creating a customer persona for your business:
Think about your product or service and identify who could benefit the most from it.
Look through your contact's database and see if any of the people in your network could benefit from what you have to offer.
Set up an interview with your existing network or existing customers.
Ask the right questions, and get to know their demographics as well as their psychographics.
Attend networking events you think are attended by people you'd love to work with and engage in a conversation with them. Ask the same type of questions about their personal and professional background, problems or challenges they are facing, shopping preferences, and more.
Gather all the information and find common patterns, then use it to create a customer persona.
Understanding the customer lifecycle
Once you know who your ideal client or customer is, you need to understand the customer lifecycle. In layman's terms, the customer lifecycle refers to the progress and steps a person goes through when they interact with a brand. Each customer lifecycle has five stages:
1. Reach: This is often the first step in the customer lifecycle and refers to becoming aware of your brand because you're sending your marketing message right where they are.
2. Acquisition: Once you have their attention, you need to teach them how your offering can help, improve their life or solve their problem.
3. Conversion: When they know what you have to offer and are convinced that your product is the right choice, they will convert from visitor to buyer.
4. Retention: Continually send relevant marketing messages to your customer to convince them to return and make another purchase. This can include things like coupons and special offers.
5. Loyalty: Loyalty simply refers to your customers being so satisfied with your offering that they become your brand advocates and recommend your products and services to their personal and professional network
Developing a customer persona and understanding the stages they go through as they interact with your brand is crucial for perfecting your marketing message. Once you have those nailed, you can try out and come up with different ways how to attract customers.
Six ways how to attract customers
Here are six things you can experiment with to attract new customers when you're just getting started without making a huge dent in your budget
Reach out to your existing network.

Use word-of-mouth marketing.

Participate in online forums and groups.

Attend a networking event.

Find a complementary niche.

Create a limited-time offer.
Let's look at each strategy in more detail.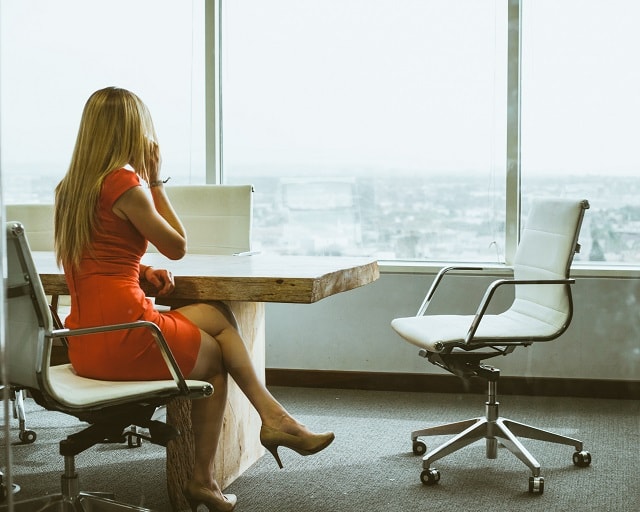 1. Reach out to your existing network
One of the easiest ways to generate interest and attract new customers is to reach out to your existing network. Talk to people you know, whether they are your friends, family, or neighbors. Tell them you've just launched your business, explain what you do, and ask if they could benefit from your services or if they know someone else who might.
Don't forget to ask for introductions so you can personally reach out to potential customers and follow up in a timely fashion.
2. Use word-of-mouth marketing
Your existing network doesn't consist of just your friends and family. Your past clients can be a great resource for finding new customers. Consider following up with them and asking for a referral.
You can offer them an incentive such as a promo code the next time they make a purchase from you in exchange for sending you new business.
Keep in mind that you want to make it easy for them to send you new customers because chances are they are just as busy as you. Consider creating a custom referral package that has your business card or your website/contact information and an email template they can use to easily refer you to others.
3. Participate in online forums and groups
A website and social media presence are a must, but that's not the end of discovering how to attract customers.
Research online forums, LinkedIn, and Facebook groups and become an active participant.
Answer questions and provide value. You'll soon become known as the authority, build trust in potential customers — and they will be more than happy to turn into your customers.
4. Attend a networking event
Even though the majority of business seems to happen online nowadays, don't underestimate the power of good, old-fashioned face-to-face networking. It's a chance to meet fellow business owners who might be your ideal customers or know others who might benefit from your services. Research potential networking opportunities through your local Chamber of Commerce or by using a site like Meetup.
5. Find a complementary niche
Take some time to establish relationships with business owners, freelancers, and entrepreneurs in complementary niche. For example, if you're a web designer, consider connecting with a graphic designer or a copywriter. Once you establish a relationship, you can refer clients to them and they can refer clients and customers your way.
6. Create a limited-time offer
A great way how to attract customers when you're just getting started creating a limited-time offer and promoting it via your website and on social media.
A limited-time offer is usually a highly discounted product or a service that solves a very specific problem in a short amount of time.
It works great because it allows potential customers to get to know you and realize the value of your service without risking too big of a financial investment.
Final thoughts on how to attract customers
A steady stream of clients makes all the difference between the success and failure of your new business. Use our tips above to identify who your ideal customers are, discover how they go from strangers to customers, and how to make them aware of your business and what you have to offer.