How to create a social media content calendar, then post engaging content
The first step to building an active, engaging social media strategy is to plan out what you're going to post and when you're going to post it with a shiny, organized social media content calendar.
You can set it up either digitally or on paper — but it's important to make note of what you're going to post on Facebook, Instagram and Twitter to stay on schedule, keep your fans engaged, and keep your audience informed. Once you have a plan in place, you can start posting creative, compelling content that will get your followers interacting with your posts to keep your business top-of-mind.
Related: A beginner's guide to social media for small business
4 steps to create a social media content calendar
Here are the tips your small business needs to get your content organized with a social media content calendar:
Set goals.

Look at the year ahead.

Make a schedule for the month

Share compelling content on social media
Related: Why you need to create a social media strategy now for the holidays
1. Set goals
The first step to creating a social media content calendar is to outline some goals you want to achieve for your business on social media.
Think about how you want your social media to impact your business:
Whatever your goals are, keep a list of what you're trying to achieve so you can continue to use those goals to inform your content and measure for success. Once you know what you're trying to accomplish, you can be intentional about what your sharing with your fans, followers, and potential customers on social media.
2. Look at the year ahead
Before creating any specific posts for your social media, think about the year as a whole. Take the time to mark the beginning of each season and make note of:
Days when your business will be holding events or running specials.
Days when your business will be closed — (you'll need to inform your followers about those days on social media).
Important events in your neighborhood or community that your customers would be interested in (i.e. a beer festival, holiday market, live music performance, etc.)
Pro tip: You can easily make a digital calendar using a Google Sheets template, or you can simply print out a calendar for every month of the upcoming year and plan on writing down key events and dates.
Now that you've considered what's happening for the upcoming year, you can break down your social media content calendar month by month.
3. Make a schedule for the month
Try to come up with a theme at the beginning of each month and stick to it. You can use unofficial holidays to help you come up with great content to tell your story.
For example, May is National BBQ Month. If you run a restaurant, try posting weekly grilling tips, introduce a BBQ sandwich to the menu and post a photo of it on Instagram, hold a BBQ event and snap photos for social media, etc.
You can get in on the hashtags and celebrate with your fans.
Of course, this won't work every month. So, you can get creative and make certain months center around a theme of your choosing. For example, if you run a bar, you could make the month of June "Bartender Appreciation Month."
Post a photo or video every week across Facebook, Instagram and Twitter of one of your bartenders, including their name and signature cocktail. You can vary it by posting a video of a bartender making the cocktail or a graphic with the cocktail recipe.
The important thing to consider when posting is thinking about what your audience would engage with and what will keep them coming back to your pages and in your door.
By keeping your content timely, varied, and centered around a monthly theme, you'll keep your customers engaged and excited to see what you have planned next.
It's also important to use the beginning of each month to start scheduling out your next few weeks' of content. Your customers want to start fresh with each new season. Do the same with your social media content posting strategy  —  take new photos of your business and your products, freshen up your profiles, gather some great links and tips to share, and get your customers excited about jumping into the next season with your business.
Related: 5 ways to upgrade your business's Instagram strategy
4. Share compelling content on social media
Once your posting strategy is in place for the month, you can start crafting your posts!
Each post that you publish to your business' social media pages should add value for your audience.
Think about what you're trying to accomplish:
Are you trying to inform, entertain, or educate your audience?
If you saw the post on your feed, would you be excited to share with your followers on that platform?
Outside of operational updates — like events, specials, promotions, hour changes and closings — plan on posting two or three additional posts per week on Facebook, Instagram, and Twitter. You should keep in mind that you have different audiences across all social media platforms, and not every platform should have the exact same post — great content doesn't always have to be posted on every platform at the same time.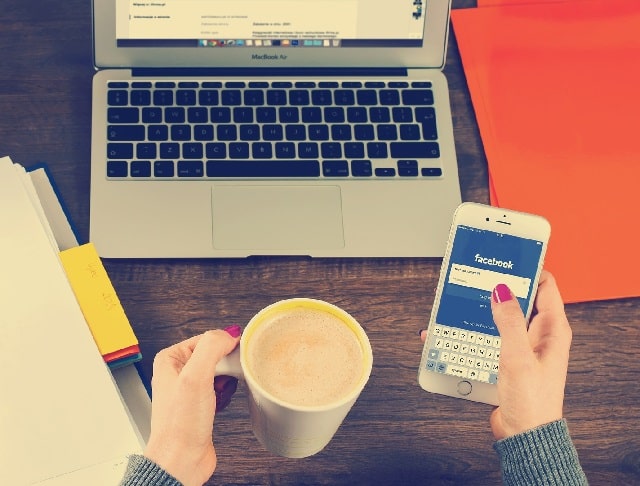 If you do find that a photo would work well on all three platforms, make sure to vary your captions and keep them short and sweet. Often, you will have fans who follow you across different platforms. You don't want them to see the exact same post on each platform.
Here's the ideal length of Facebook, Twitter, and Instagram captions, according to Sprout Social:
Facebook Update: 40 to 80 characters
Tweet: 71 to 100 characters
Instagram Post: 138 to 150 characters
Need some ideas for your social media content calendar? This list of the kinds of content you can post to engage your fans and potential new customers should help:
Show off photos of your team and product
Post the menu items your customers love, products you have in store, photos of the interior and exterior of your business, the services you offer to your community, and show off your amazing team to your audience.
If you're taking photos with a smartphone, take into account lighting and framing. Take photos from above, include human elements like faces and hands, and use natural light rather than flash — especially with shots of food.
Related: How to take product photos that will help you sell your goods
Post educational content
Share photos with educational captions that help your audience learn about your business, industry, or community.
Try posting video tutorials you make in house or from other sources.
Share tips and tricks, recipes, and hacks.
Research and share news articles relevant to your local area and your industry.
Related: Why you should share your health articles on Facebook
Ask your audience questions
Ask for feedback.
Jump into polls.
Play around with trivia.
Related: Conduct a survey to find out what your customers are really thinking
Share user-generated content
Monitor your tags and mentions for potential content you can share — just don't forget to ask for permission, and tag that user and say thank you!
Related: What is user-generated content and how can it help your business?
Celebrate unofficial holidays
From National Doughnut Day to National Friendship Day, if you don't have any ideas for the week, try capitalizing on a trend.
Run a contest and encourage users to tag their friends
If you're looking to get some new followers, try running a contest where you ask your current followers to tag a friend to win a prize, special, or discount.
Related: How to use discounts and coupons to increase eCommerce revenue
Share your favorite customer reviews and testimonials
Make your fans and followers aware that they can share feedback on review sites like Yelp, Google, and TripAdvisor by sharing the great reviews your business is getting from happy customers. It's an engaging way to share endorsements from your customers and gather more input from your community.
Related: 5 ways to encourage your customers to leave reviews
Use these ideas and rotate them. Post in-the-moment photos, professional photos, and video content on Facebook, Instagram and Twitter. Variety is important to keep your followers excited about everything that's going on at your business.
Besides variation and frequency, the key thing to remember is social media is supposed to be fun!
If your content tells your business's story and showcases everything that makes you unique, then your fans will love it and love to share it — spreading word-of-mouth to potential new customers.
GoDaddy Social, powered by Main Street Hub, can help you with all of your Instagram needs. We currently help thousands of small businesses across the country elevate their online presence on the platforms that matter most to consumers to help them get new customers.