How to delegate to the team behind the talent
There's a misconception about solopreneurs. Because of four letters, we believe this sect of entrepreneurs only knows how to work alone. They achieve all of their success solo. But the truth is, many solopreneurs don't handle every aspect of their business — they learn how to delegate.
High-achieving solopreneurs, like Gary Vanderchek and Amy Porterfield, didn't build their empires on their own. They used a team of freelancers, contractors and sometimes even full-time staff to support their work.
It can be hard to let go — I get it. The very concept of a solopreneur is to work alone without the responsibility of involving others. But, if you're looking to grow your business, you're likely going to run into a workload that simply isn't manageable for one person.
You can use the tips below to learn how to delegate tasks, giving your business more room for growth and you more time for handling the aspects you love.
How to delegate when the time is right
Many solopreneurs don't know how to delegate or they don't want to lose control of their business. It can seem like a daunting task, but leaning on other individuals doesn't have to be difficult.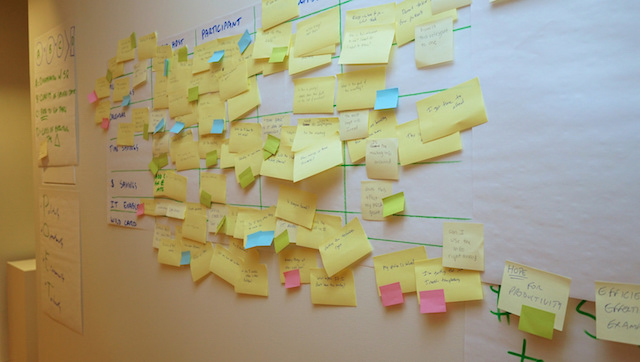 Determine the value of your time.
Time is a valuable resource — one that costs you more money than you might think. If you're hesitating to hire because of finances or lack of resources, take a closer look at the value of your own time:
What rate per hour do you make while performing money-making tasks (e.g., creating custom products, producing billable work, etc.)?
What rate per hour will it cost to hire someone to perform non money-making, admin or operations tasks (e.g., packaging orders, invoicing clients, etc.)?
Let's say you make roughly $50 per hour creating custom products. If you spend one hour on non profit-generating tasks, that just cost you 50 bucks. If you hire someone who works for $20 per hour, you just saved yourself $30. Your time is better spent on the tasks that generate revenue for your company.
Decide what to delegate and then let it go.
Learn how to delegate by making a list of your tasks. Delegate anything that:
Someone could do cheaper
Someone could do faster
Someone could do better
Also, consider how you feel about the work you are doing and delegate tasks that don't appeal to you. Once you see the value delegating brings to your business, it will be easier to give up the work and hire someone else to do it.
Move forward with your decision (and your team)
It's nice to work alone, but once you make the decision to hire additional help, stick to your guns. Learning how to delegate starts by finding the right people for the right job.
Assemble the right team.
Once you have a list of tasks that don't need to be completed by you, assemble a team to do them. If it isn't an essential part of your job, consider outsourcing:
Copywriting and blogging
Graphic design
Social media management
Website management and programming
Packing/processing orders
Cleaning the office
Making appointments
Researching
Data entry
Email management
Accounting tasks
Scheduling travel
Look for people who have the skills to accomplish the job — sometimes they might even be better suited for the task than you are. And when you've got a team at your back, you don't have to be an expert in everything.
Track your delegated tasks.
Learning how to delegate isn't always easy, especially for solopreneurs who are used to do everything themselves. So make it easier by using a reliable software and process for managing delegated tasks.
Pick out project management apps that allow you to check in without needing to directly contact or micromanage the responsible party.
Provide clear training.
One of the keys to success in delegating tasks is creating clear training materials. You need to give your team tools to help them properly accomplish their tasks.
Turn as much of the training into media as you can. Create:
How-to guides that provide step-by-step directions
Instructional videos that show how to do tasks
Workflow charts that explain processes
Corporate guidelines that define the values of your organization
By creating training materials, you produce content that your team can continually reference. These materials also enable you to hold your team accountable for any guidelines because they are in print. And you can use the content to train other staff in the future!
Explain the end goal.
You know all your big plans. In your mind, you understand the necessary steps that need to happen in order for your business to succeed. But don't forget that you don't work alone anymore. Be sure to communicate those grand ideas — and the meaning behind them — with your employees.
People do better work when they can connect their tasks with meaning.
Help your team understand why their tasks are important and how they are connected to the bigger picture. They will be more likely to stay with your business longer, be more engaged, and produce better work.
Let people choose their own methods.
Solopreneurs are used to doing things their way. That's why learning how to delegate can be difficult for some. When you start to assign tasks, remember that your team will have their own ways of doing things.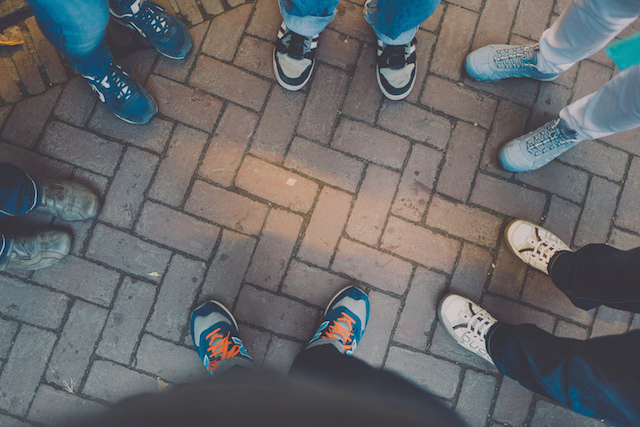 Accept that others might not work in the same sequence or use the same processes as you. And that's OK. Allow your team to get through their tasks in a method that works for them, as long as the final results are what you need and want.
Accept that there will be upfront work that will pay off in the end.
When you start delegating tasks, it might seem like a lot of work. Hiring and training new team members and working through the kinks of new professional relationships will take time. But investing in a team will pay off down the road. Make the initial investment and know that the benefits will be bigger than the upfront costs.
A winning plan
Learning how to delegate is a skill that many high-level solopreneurs use to maximize their success. If you're burning the midnight oil on tasks that don't speak to your talents, it might be time to rethink your strategy. You don't have to work alone — take some tips from the pros and start delegating tasks, growing your business, and achieving more by doing less.
Now that you have the skills, know-how and inspiration to start delegating, what tasks are you going to take off your plate? Tweet at me @RaubiMarie and let me know.