How to find out who owns a domain
Choosing a great domain name is one of the basic steps toward establishing your digital presence, and now you're finally ready to buy one. You've considered all of the factors for picking your perfect domain, and you've thought one up. You sit down to register your domain and … it's already registered?! Now what? We've got some tips and tricks on how to find out who owns a domain.
Why finding the domain owner matters.
How to find out who owns a domain name.
What to do after you've found the domain owner.
While it can initially be a bit of a let-down when the domain you wanted is already taken, there are ways to tell who is the owner of a domain name you've had your eye on. Read on for useful steps to secure your perfect domain.
Related: How to buy a domain name that someone else owns
Why finding the domain owner matters
It gets somewhat complicated to figure out who is the owner of a domain name.
Domains are not always purchased for the sole purpose of being utilized immediately. Someone might register a domain with plans to start a business, and then move on without actually using their domain.
Then there are others who actively buy up domains, hoping that someone else will buy it from them.
If the domain that you wanted is already registered, pull up the domain in your browser and see if there's a site on it. If not, chances are good that you might be able to buy the domain off of the current owner. Even if there's an active site, it never hurts to ask, right?
How to find out who owns a domain name
A WHOIS search is a great place to start discovering who is the owner of a domain name. What is a WHOIS search, though?
WHOIS records give you important contact details for the owner and managers of domains.
They also provide the name of the domain registrar (such as GoDaddy), the status of the domain and important dates (such as, when the domain was originally registered and when it expires).
All of this information comes in handy when you're looking into buying a registered domain.
If the domain was recently registered, for example, you might have an easier time purchasing that domain from the current owner. Older domains aren't impossible to register either, but that information all factors into the steps that you might need to take to purchase that domain.
Related: How much does a domain name cost?
However, domain privacy might block some contact information when you're trying to use a WHOIS lookup to find out who is the owner of a domain name.
Domain privacy allows the domain owner to hide sensitive contact information, such as their name, address, phone number, email address, etc.
You can still see where the domain is registered and the registration and expiration dates, but the other contact information will be masked. Here's an example of how a domain would look without privacy: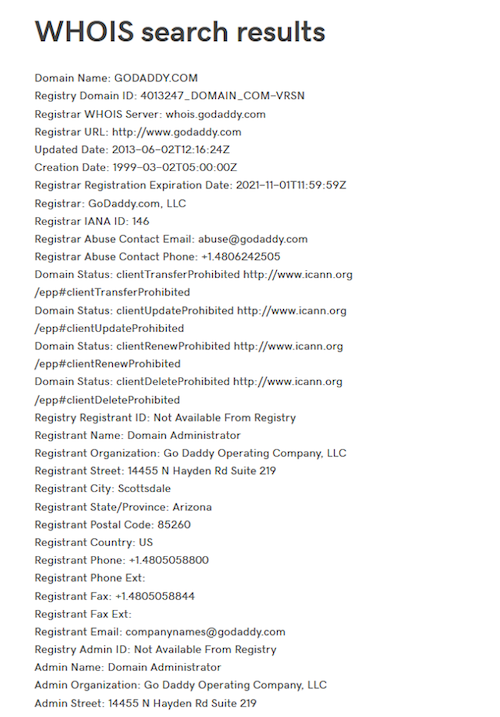 You can see the contact information on this domain, including phone numbers and email addresses that would allow you to reach the appropriate parties. But how about a privately registered domain? Here's how one of those would look: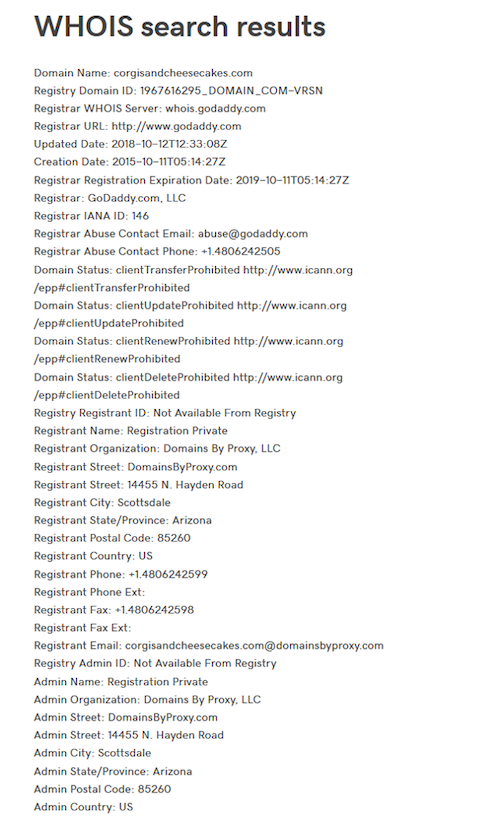 Domains by Proxy is the privacy services provider for GoDaddy, and it replaces sensitive contact details. So the address and phone number you see listed are actually for Domains by Proxy and not GoDaddy.
If the domain you wanted has privacy, don't fret. There are still ways to see who is the owner of a domain name. In most cases (with GoDaddy's privacy or a different privacy provider), the email address listed in the WHOIS will still forward messages to the actual domain owner.
What to do after you've found the domain name owner
So you've checked out the domain that you want, but now what's your next step?
There are a few options to consider at this point. If you really had your heart set on that domain, but you're not sure if you'll be able to negotiate a purchase price with the owner, services like GoDaddy's Domain Broker Service would be a great start.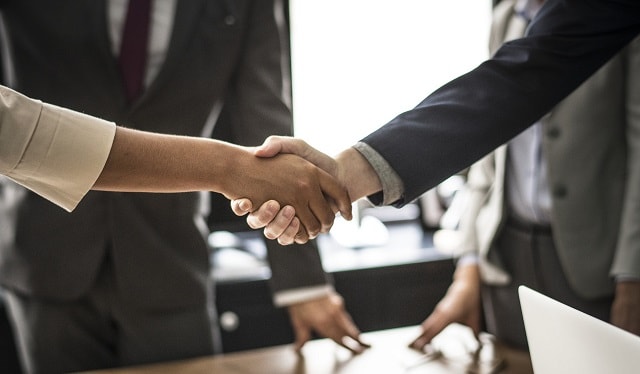 With Domain Broker Service, you'll have access to your own domain broker, who will contact the domain owner and try to negotiate a purchase on your behalf.
Having a domain professional on your side can take a lot of the stress out of the negotiation process.
You might have noticed that the domain is coming to the end of its registration period. Services like Domain Backorders can monitor the domain for you and would attempt to grab the domain, should the current owner let the registration lapse.
Have a Plan B
One possibility to prepare yourself for, though, is that the current owner might not be willing to sell their domain. Or they might want more for the domain than you're prepared to pay.
In those cases, you might need to come up with some variations on the domain you originally wanted.
You can take a peek at GoDaddy's Domain Auctions to see if anyone is selling a domain that might work for you.
Related: Should you buy a premium domain name for your business?
If you don't see anything there, there are also hundreds of domain extensions you might not have been aware of beyond the typical .com, .org or .net extensions. Be flexible and creative — you just might come up with something better than you'd been looking for originally.
Hopefully, this guide has helped in your search to find out who owns the domain name that you had your eye on, as well as ideas for alternative domains, just in case. Good luck!