How to make data-driven decisions using Google marketing tools
It was Steven Levitt, author of Freakonomics, who said, "Data, I think, is one of the most powerful mechanisms for telling stories. I take a huge pile of data and I try to get it to tell stories." Being a small business owner, you need your data to tell you stories, and that's where Google marketing tools come into play. Technology is changing way too fast, and it is hard to even keep up because you're weighed down with so much information, data, and subsequent indecision. Too much data, in fact, can cause the analysis paralysis of decision-making. In essence, if you have too much to consider, then you basically "freeze" your decision-making to prevent your mind from overheating and melting to mush.
Fortunately, there are now tools and products, many of them made available by Google, to help you start using your data and digital insights to make data-driven decisions and grow your customer base and revenues. Before exploring those Google marketing tools, it's important to understand the true definition of insights.
Take advantage of tools and products, many of them made available by Google, to help you start using your data and digital insights to make informed business decisions and grow.
Before exploring Google marketing tools, it's important to understand the true definition of insights.
What is a Google insight?
Insights help you make more informed business decisions, using strategies informed by real consumer truths — whether they're brand strategies, creative ideas, product innovations or media plans. The trouble with insights is that they are extremely hard to pinpoint. For instance, if you were to ask 100 people for an example of a business insight, you'd most likely get 100 different responses.
When I present for Google, I teach audiences that insights are based on data, but they must be novel, credible and actionable:
Novel: The insight must be something brand new (almost revolutionary) for your business.
Credible: The insight is based on data, which is produced by customer actions like website visits or purchases, so it must be true.
Actionable: The insight must be so groundbreaking that it inspires you to take action and make a data-driven decision for your business.
Related: Can web analytics help you connect with your customers?
How to make informed business decisions with Google insights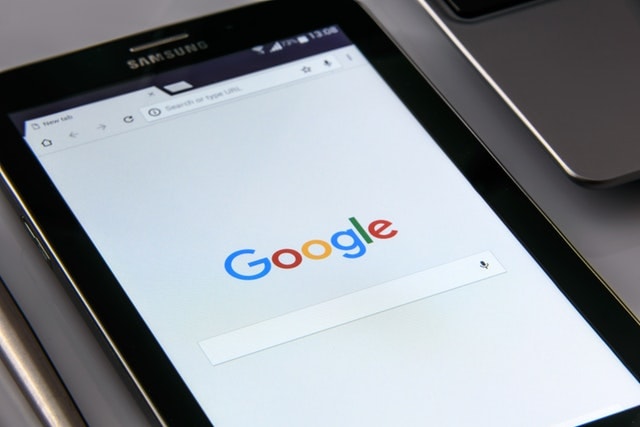 To better understand how to uncover and leverage insights from Google marketing tools, let's talk about my client, Meghan. Meghan owns an eyebrow threading spa in your area, and she just set up her website and added the ability for online appointments. Customers are now able to make a reservation via phone, computer or in-store. Business is going well for Meghan, but she knows there is more she can do to grow her business. In other words, Meghan wants to know how she can leverage online tools, and the insights they share, to reach more customers and increase revenues. (Sound familiar?) Without looking at her data and the stories it tells her, Meghan finds herself making decisions based on her gut instinct most of the time.
In fact, according to a recent Inc. article:
There is no such thing as a purely rational decision. The brain uses a combination of logic and emotion when making decisions of any kind … Going with our gut, however, implies uncertainty and does not guarantee a good outcome.
Sometimes, making decisions based on gut instinct works really well for Meghan. For instance, she heard about a new competitor entering the local market, so she focused on growing her online reviews to stand out from the new kid on the block. But, sometimes, Meghan could definitely use some help from online tools to make more data-driven decisions.
For example, Meghan usually leases a kiosk or store space in a mall since she banks on grabbing transient shopper traffic. She decided to open her shop in a mall about 30 miles west of her primary location because she had visited several times and witnessed an impressive volume of foot traffic.
If Meghan had used digital insights — such as the "Driving Directions" report within Google My Business — she would have realized that customers from 10 miles east continuously requested driving directions to her primary location. Essentially, she had a huge demand 40 miles from her new location.
Changes like this didn't necessarily hurt Meghan, but she could have grown faster if she had paid attention to data analysis tools like those provided by Google. Although Meghan is trying to grow her business, the change she made was not supported by her data and did not help her succeed as quickly as she had hoped.
Related: How to promote your restaurant on Google My Business
Now let's look at how Meghan could have used Google marketing tools to inform her decision-making.
2 steps to using Google marketing tools for informed business decisions
Follow these steps to make more informed business decisions using Google marketing tools:
Step 1: Outline goals
SMART goals should be a part of any business owner's toolbox. They are effective because they keep you honest with both a KPI (key performance indicator) and deadline. Think about a New Year's resolution that has failed miserably. Most likely you didn't set a quantitative goal and a deadline to accomplish. If you had, you would have had a much better chance of succeeding.
Before becoming an analytical mastermind, Meghan must first set SMART goals. SMART stands for:
Specific – the more detail the better
Measurable – always add a quantitative value
Attainable – be realistic
Relevant – has to apply to your business
Time-sensitive – deadline is a must
Meghan's first SMART goal was to drive 50 percent of her reservations through the online appointment portal by end of month. Right away, I could see that she was shooting for the stars, so I asked Meghan to rethink her goal.
Meghan came back with a goal of 30 percent online reservations for her threading spas. Would you agree that this is a SMART goal? Look closely because it does meet all five criteria:
Specific – Increase online reservations
Measurable – By 30 percent
Attainable – A 30 percent increase in online reservations is realistic
Relevant – Growing reservations will help Meghan plan resources accordingly and grow her business
Time-sensitive – Within this month
Now, Meghan must consider what questions she needs to ask to meet her goal.
Step 2: Ask questions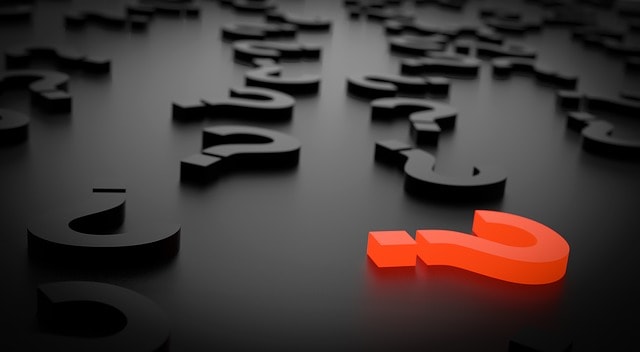 In order to grow her online reservations by 30 percent this month, Meghan needs to consider questions related to her sales funnel. She may ask several questions related to each stage of the sales funnel:
Reach (How consumers find Meghan):
Is her website address easy to remember and type?
What is Meghan's buyer persona?
What traffic source brings the most website visitors?
Engage (How consumers interact with Meghan):
Does Meghan's website load fast enough on a smartphone?
Can people easily find her menu of services online?
Do customers use her online coupons? Which ones?
Convert (How consumers turn into Meghan's online ordering customers):
Is it easy to reserve a spot online?
Which marketing channels drive the most reservations?
What calls-to-action drive the highest conversion?
Sustain (How Meghan keeps her customers coming back)
Many of the tools that Meghan can leverage to find the answers to her questions live within the Google Marketing Platform, a unified advertising and analytics platform that helps business owners like Meghan make more informed business decisions. Google Marketing Platform offers an amazing suite of tools including:
Google Analytics
Google Data Studio
Google Optimize
Google Surveys
Google Tag Manager
… and more.
The beauty of having all of these tools under one roof is that they connect together, so Meghan can quickly get the Google insights that she needs to roll out a targeted strategy aimed at her online ordering customers.
For instance, if Meghan wanted to see what traffic sources bring the most website visitors, she could take a look at Google Analytics.
Google Analytics is a powerful tool that, when added to Meghan's website, offers digital analytic tools to analyze data from touch points to better understand customer experience.
Google Analytics also helps Meghan to understand what her data tells her about the site and what actionable steps she can take.
Looking at Google Analytics, Meghan realizes that many of her website visitors are clicking from her Google My Business listing, especially when she highlights a new before and after shot in a Google My Business post. Most likely, her audience — people searching for eyebrow threading — are impressed by the brow technician's work, so they rush over to the website to learn more. For that reason, Meghan may want to post more often on Google My Business to drive clicks and eventual online reservations. She may also want to use the Bookings feature on Google My Business to drive reservations right from her listing.
If Meghan wanted to dig deeper and see which marketing channels drove the most online reservations, she could use the Acquisition reports within Google Analytics to see how she acquired new website visitors, analyze their behavior on the website, and pinpoint their conversion patterns.
To learn more about Google Analytics and the other Google marketing tools mentioned above, take a look at Google Analytics Academy.
Related: How to set up Google Analytics funnels
Putting it all together
Data is powerful, but it can be so overwhelming if you don't know how to process it into insights for your business. You need to avoid that analysis paralysis, so you can focus on building your business. Ultimately, where everything is going so much faster in today's world, you need to be able to make informed business decisions in an instant to satisfy your customers' needs.
Start by creating some SMART goals for your business, then figure out the questions you need to answer to accomplish those goals. Finally, consider tools like Google Marketing Platform to help you uncover those answers.