Of all the reasons customers buy something, saving money is near the top of the list. This need to save is why discount coupons have become a bigger part of running a successful ecommerce business. Studies show that before making a purchase, 92% of online shoppers search for a coupon or discount code.
Coupons are valuable to ecommerce because they inspire customers to take action. New or up-and-coming brands are especially likely to benefit from offering coupons. According to Inmar Intelligence research, 54% of shoppers purchase from a new brand because it's less expensive, and about a third are influenced by digital coupons.​
With the right coupon marketing strategy, you can target customers where they already spend time online: via email, text, and social media. A coupon campaign that uses relevance, timeliness, and perceived value, can help you maximize exposure and customer follow-through.
1. Add discounts to lead forms
Just as their name suggests, lead magnets are a helpful tool used to attract new leads. Lead magnets are flexible and let you offer a variety of incentives based on your business type and customer preferences. For example, in exchange for sharing their email address, subscribers can get an eBook, access to a webinar, a checklist, a resource guide, or even a video packed with insider information.
One of the most popular types of lead magnets is the discount offer. Subscribers can save a percentage or dollar amount on a future purchase.
Lead magnets pop up automatically on your website after customers:
Spend some time browsing your shop

Scroll down on the page

Move their mouse to close the page — the idea here is to get people to stay on the site longer by offering an incentive
For example, the first time you enter Nick Mayer's art website and attempt to navigate away from the page (either by moving your mouse to close the tab or click the back arrow), a popup appears. The pop-up offers the user the opportunity to enter to win a free print by submitting their email and trying their luck at "spinning the prize wheel." Not only is this digital coupon a fun and clever graphic design, but it's also a very enticing way to acquire leads.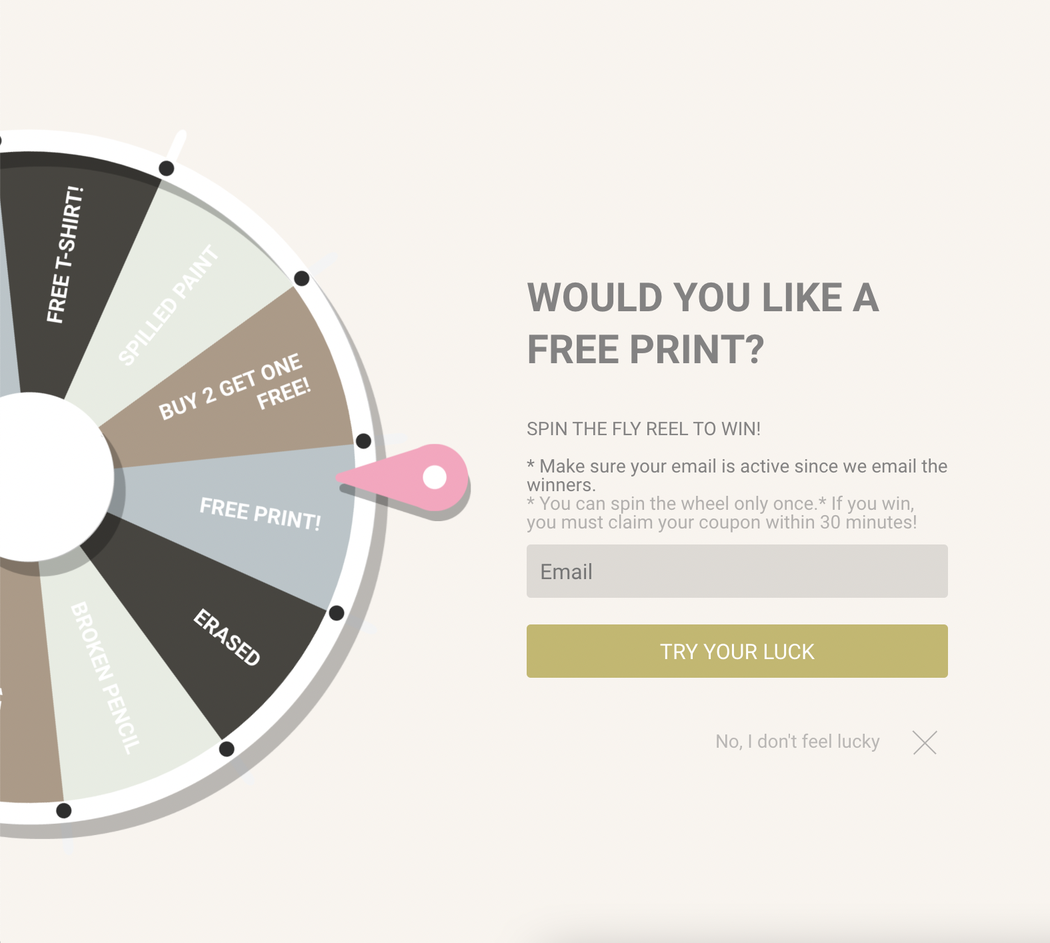 [Source]
Lead magnets work especially well if one of your business goals is to grow your email list. According to a study by Google and Boston Consulting Group, 90% of customers are willing to share their email address if it means getting a special offer like a discount.
To keep customers coming back, occasionally update your coupon offers since customers are always looking for fresh new deals. Make sure your offers and coupon strategies are relevant based on what's important to your audience. This way, once you have new email addresses, you can nurture your leads and share exclusive offers the general public doesn't have access to.
For example, Biko, a Canadian jewelry brand, offers shoppers 10% off their first order in addition to access to insider-only discounts. Since this site's target audience is most likely millennial women with an interest in fashion and unique accessories, Biko captures the emails of people who want to buy more amazing products and also save money.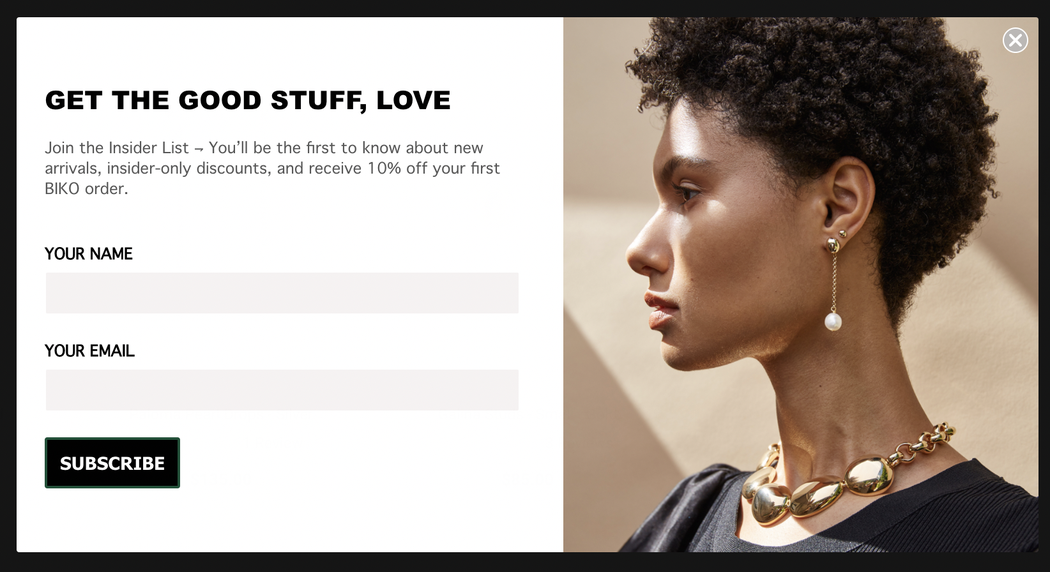 [Source]
To attract the right lead magnet, figure out what incentives are important to your audience. For example, 48% of U.S. consumers attribute extra costs such as shipping as the number one reason for shopping cart abandonment. Therefore offering a promo code for free shipping can be a more persuasive incentive than a discount on the product or service itself.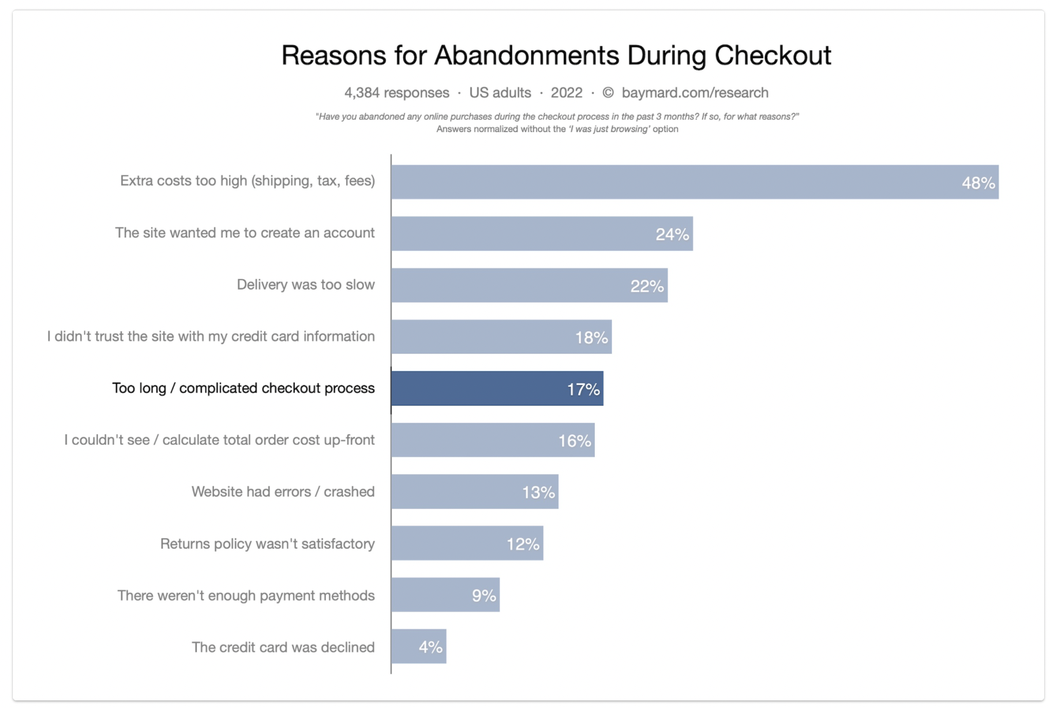 2. Use limited-time offers
A limited-time offer is discount customers have access to for a set amount of time. For example, you can set availability to a few hours or a few days. The goal is to get customers to act sooner by putting an expiration date on the coupon. This type of scarcity marketing can give the customer the perception that a product is more desirable now than it was even a few days before the coupon campaign went live.
Limited-time offers tend to pop up during product launches or special times of the year, like over the holidays. This approach also works well to attract customers who are in the consideration stage of their customer journey. They've done the research and narrowed down their options. When they land on your site and see the offer, they understand the value you offer, plus they're getting what they want with a discount.
To make your offer stand out from the competition, do a little research to see what types of offers other retailers have available. Then find a way to go one step further. For example, if they offer customers free shipping on their first purchase, do the same and add a gift certificate for a friend or family member.
Use email marketing to help keep limited-time offers top-of-mind for your subscribers. Add a sense of urgency to act by including a countdown timer in your emails to remind customers that time is running out for them to buy the product they've been eyeing.

[Source]
You can do even more with this idea of urgency by adding in social proof. For example, include a few testimonials from customers who've bought the products you're promoting. Social proof taps into the experience known as FOMO (fear of missing out), which greatly influences customer behavior.
3. Strategize what types of deals to offer
Percentage and dollar amount discounts are popular discount options because they work. But you don't have to limit yourself to just these types. The discount you offer depends on your ability to manage the cost financially. It's one thing to give first-time buyers $20 off, but how will this affect your bottom line? Will you still make a profit, or will you lose money?
Before you launch your discount campaign, think about what matters to your audience. Customer surveys are a great way to learn more about what your customers want. If you've already surveyed your customers, then you have data insights to guide you in designing a coupon strategy.
Based on survey results and customer comments, discount options may include:
Free shipping

Abandoned cart

savings

Free gift with purchase — offer something inexpensive but valuable that sets the tone for the new customer relationship

Chance to win a giveaway — multiple people sign up, but you only give away a small number of products

Share a referral or include a gift voucher — effective because many shoppers want to be seen as a trendsetter

Offer a printable version of your coupon for an older audience that might prefer print over digital
Over time, your customer preferences might change due to new interests, experiences, and advice from their network, so experiment with the types of offers you share.
For example, if you promote lead magnet offers on your website, you can use a tool like Google Analytics to gauge conversion rates. Check to see how many times your popups appear and how many times leads submit an email address. Once you start to see a consistent decrease in conversion, it's time to make a change to your coupon marketing strategy.
4. Create a customer reward program
Reward programs are a great way to encourage customer loyalty. In exchange for consistently choosing to buy your products over the competition's, customers receive exclusive offers that provide value and let them save money. The longer customers stay loyal, the higher their lifetime value (LTV) and the higher your revenue.
By all accounts, reward programs seem to be working. According to Fortune Business Insights, loyalty programs are expected to grow from $4.43 billion in 2021 to $18.22 billion in 2028. This is thanks in part to the use of artificial intelligence and machine learning that can provide businesses with insights on which strategies will be more likely to convert customers.
Reward customer loyalty by offering special discounts. You can even throw in extra perks like a free product when customers hit certain milestones, like sending a thank you product when customers hit their first anniversary.
The first step in creating an appealing reward program is to figure out what your audience wants. This is based on what you know about them. Ask yourself questions like what kinds of products do repeat customers buy the most and what types of rewards they use the most — percentage discounts or dollar savings.
Next, segment your customers into groups so you can create specific programs and messaging for particular types of customers. For example, let's say you have a clothing brand that caters to men and women. Create a rewards program that lets each segment accumulate rewards, points, etc., to use toward specific purchases.
Some brands, like Designer Shoe Warehouse (DSW), even offer loyalty programs with tiers. This way, as customers spend more, they unlock more rewards.
[Source]
To keep customers engaged and excited about moving to another reward tier, use email or SMS marketing to remind them of the level they're currently at and what savings await them.
Also, consider incorporating artificial advancement in your tiered rewards. When a new customer qualifies for the reward program, welcome them by giving them a few "free" points or dollars to get started. A study of the Endowed Progress Effect found that customers gravitate to reward programs where they feel like they've already started vs. reward programs that start at zero and customers have to build on them.
5. Use different distribution channels
Although there's power in sending coupons via email, you shouldn't rely solely on this tactic since emails don't always get opened right away (or ever if they get stuck in the promotions tab on Gmail). Instead, you should expand your coupon strategies and experiment with other channels, list your product or service on popular coupon sites, and test different methods to maximize your reach and grow your leads.
One way to increase the chances of your customer engaging with a coupon code is to use text messaging to share discounts. The open rate for text messages is 98%, with a click-through rate as high as 36%, yet most marketers still don't use SMS marketing in their strategy. Moreover, as smartphone usage increases around the globe, more customers want to communicate via text message with your business. Including a mobile option in your coupon marketing strategy is important. In 2021, 71% of ecommerce took place on smartphones.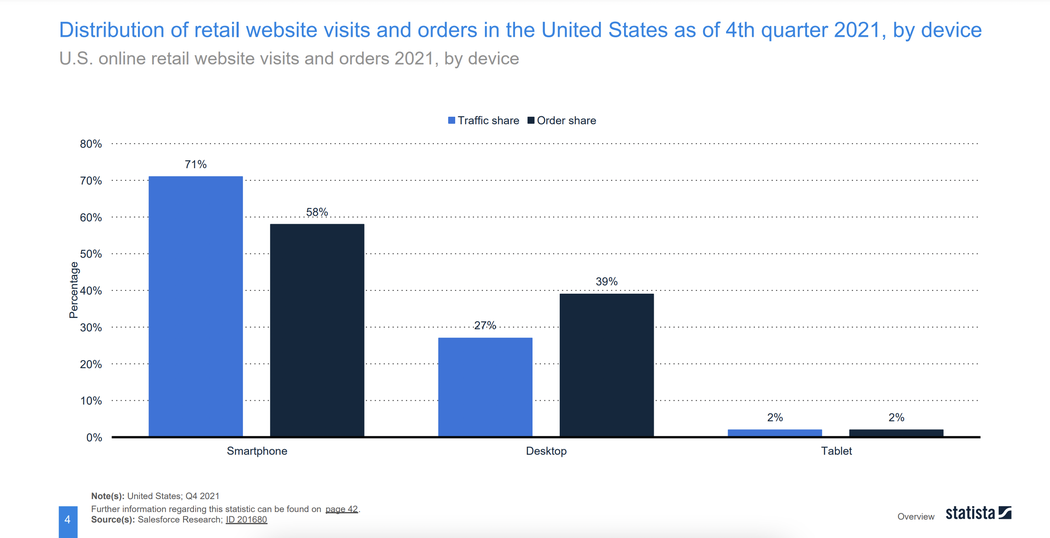 [Source]
Promoting new products and discounts on social media is another way to improve your coupon strategy. There are billions of users across popular social media channels like Instagram, Facebook, and Twitter, so your strategy should include sharing discounts regularly.
However, it's important to be mindful of overusing coupons. If your products are always on sale, they start to feel less valuable, and your lead magnets may view your coupon strategy as a marketing ploy to get more emails or followers.
To avoid this disenchantment, plan your discounts around special events, customer anniversaries, or holidays. These are times when customers are inclined to shop more anyway, and it makes sense to target them across different channels. You can also use the help of influencers to promote your product or service. In this way, customers can get your coupon through a personable source they already admire and trust.
6. Use creative visuals
At their core, coupons are a request for customers to buy something. As a result, coupon codes can easily be sent as plain text messages. But where's the fun in that? Customers appreciate attractive visuals, so incorporate eye-catching graphics, colors, and fonts in your coupon design. After all, you want your offer to get customers excited, right?
If you're using an email campaign as part of your coupon marketing strategy, you can base your visuals on your customer segments.
Take this automated email campaign for Sephora. After customers sign up for the email newsletter, they get one version with a special offer if they spend $200 or more and another version if they don't. Both coupon designs are striking and offer relevant information.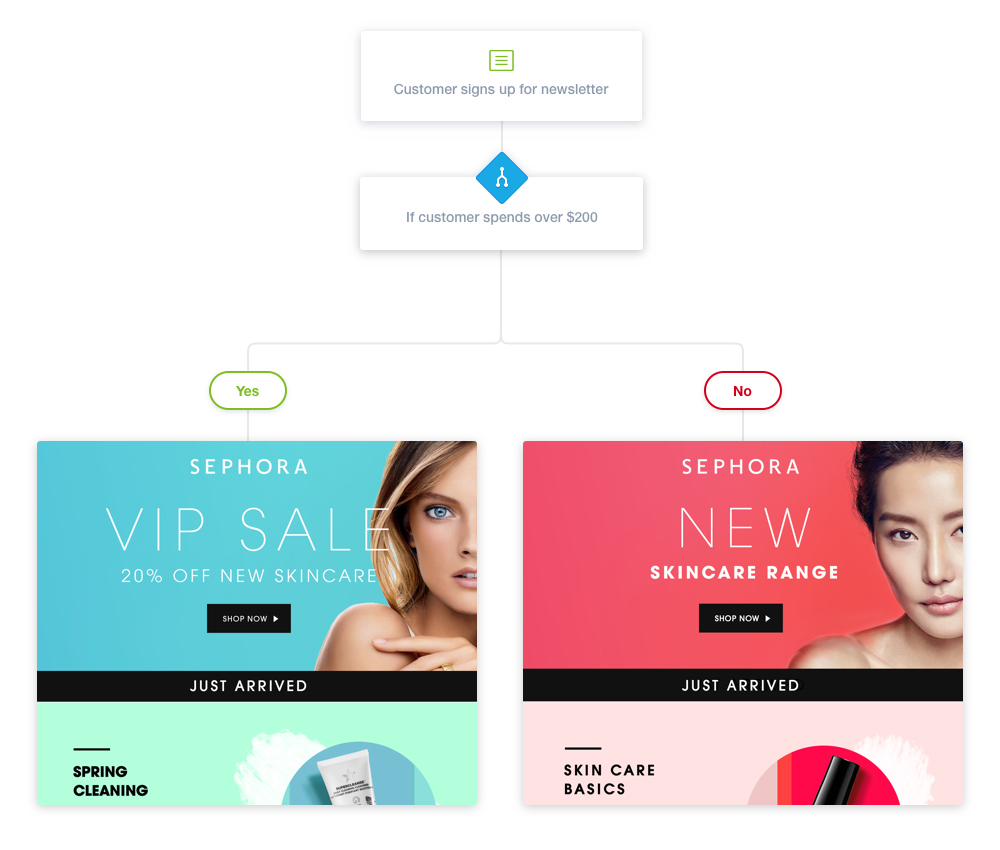 ​
[Source]
You can use this same strategy when promoting your special offers. For example, if a customer uses a coupon, send a thank you email and include links to similar products they might be interested in buying next time. If a customer doesn't use a coupon when they buy something, send an email that includes a special offer for a future purchase.
This approach works because customers appreciate personalization. Consider cross-selling and upselling by including links to products based on their historical purchases. Using your creativity to make your offers visually appealing and personal can increase the amount a customer ends up spending.
Take your coupon marketing strategy to the next level
Keep in mind, coupon marketing strategies work best in combination with other tactics. Relying on coupons alone to grow your business will have the opposite effect because customers won't see the value in your product. They might shop at another store where the perceived value is higher simply because the competition is more strategic about when and how they offer discounts.​
Take some time to get to know your ideal customer and their expectations. From there, you can build a coupon marketing strategy that gets noticed and converts more customers.