Urgency is one of the most powerful strategies that you can use to boost ecommerce sales. As humans, we naturally want resources that are harder to get. This means that it isn't just a wise business move but plays on psychology, too.
It involves both FOMO (fear of missing out) and scarcity.
Fear of missing out is exactly what you think it is — being afraid of missing a great opportunity. Scarcity is simply a shortage of supply.
5 psychological triggers to boost ecommerce sales
Here are five guaranteed ways to tap into your customers' FOMO and scarcity to increase your sales.
Create a limited time discount code.

Offer a limited edition product or collection.

Provide low stock warnings.

Take advantage of the holidays.

Use the appropriate words in your copy.
Keep reading if you want to learn how to boost ecommerce sales by using these five psychological triggers.
Related: Apply these 3 psychology principles to boost sales
1. Create a limited time discount code
Who doesn't want to save money on their purchase? Ninety-three percent of online shoppers use a discount code every year, and it creates the perfect opportunity to use urgency.
Coupons in general help to increase conversion rates and boost ecommerce sales, but you can further improve that by offering it for a limited time.
Look how the clothing company Express pulls this off. They're promoting a 20-percent discount code for users that sign up with their email.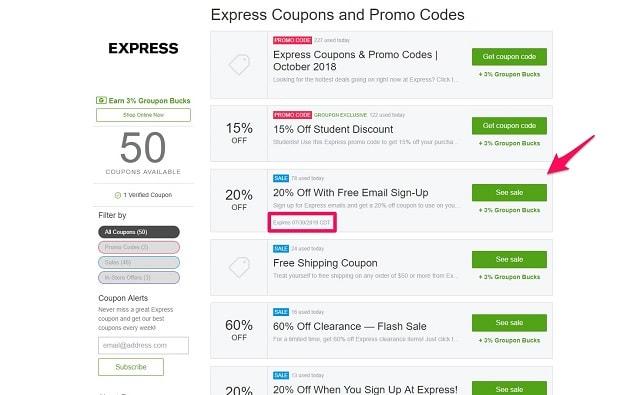 But, the kicker is it expires in the near future. This creates a sense of urgency. Customers will miss out on this great deal if they don't take action quickly. By collecting leads, they also get users into their email funnel to generate future sales.
Discount codes can be created in a few different ways, as well. The first approach would be to offer a flat discount percentage. Five percent to 10 percent is a good number to begin with. Even though you won't generate as much revenue, the potential extra sales will make up for it.
The second way you can offer a discount code is by only making it available with a certain cart total. Let's say that your average product is $25 and the coupon activates upon adding $50 or more worth of items. You could effectively double your customers' average order value by using this method.
Related: What every small business should know about creating discounts
2. Offer a limited edition product or collection
Everyone likes to feel special. You can create this effect by selling a product or collection that is only available for a limited time. Customers will get to own an item that no one else can get their hands on. The fact that they won't be able to purchase it any time makes users feel obligated to buy sooner — aka urgency.
3. Provide low stock warnings
Imagine this: you finally find the product you've been looking for and happily add it to your cart. When you reach checkout, you discover that it's the last one left. Wouldn't you agree that you'd be more likely to finish your purchase? You can replicate that with your own customers with low stock warnings. Look how Franklin Planner boosts ecommerce sales with low stock warnings.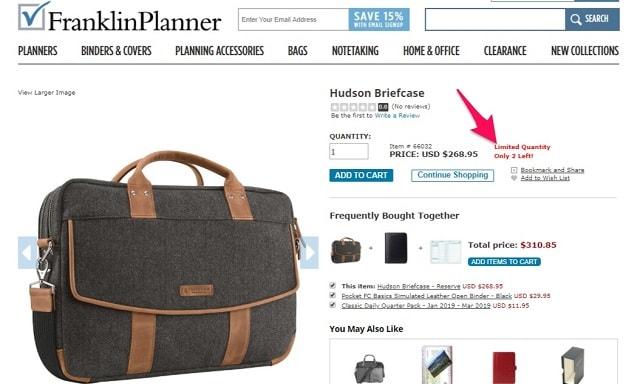 Don't worry if you're not a developer. There are quick ways to implement this feature depending on which platform you are on. WordPress and WooCommerce sellers can install a product stock alert plugin.
You can display the stock alert on the product page itself like the above example or add it to the cart and checkout pages. In combination, they can potentially increase the conversion rate of adds to cart and checkouts, working together as a funnel.
Related: 6 WordPress inventory plugins to help you manage your stock with ease
4. Take advantage of the holidays
If there's one time to use urgency, it's the holidays. For one, everyone knows there are deals waiting, so they're on the lookout. Secondly, a holiday sale is only supposed to last a limited time.
Billions of dollars are generated during these times, and you can get a piece of the pie.
To key is to be prepared. You need a holiday promotion plan to launch as soon as the big day arrives. Consider the following:
What products or categories do you want to put on sale and for how much?
What kind of discounts do you want to offer and for how long?
How will you promote your holiday sales?
Do you have the infrastructure to handle an increase in customers?
Other high priorities that should be on your mind are having enough inventory, being able to afford advertising, and if there will be any shipping delays.
Related: 11 steps to get your online store ready for 2018 holiday sales
5. Use the appropriate words in your copy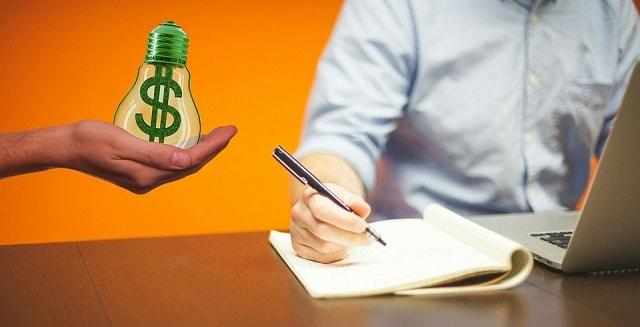 You can create a discount code, limited collection, or similar, but you need urgent copywriting to back them up. Use calls-to-action, such as "Buy now" or "Don't wait." Try combining these with urgent words like "Quickly," "Hurry" and "Soon."
Keep your copywriting simple and concise.
It shouldn't be technical or hard to understand to appeal more to customers emotions. Pair this with phrases that your target audience resonates with and you have a recipe for success.
Editor's Note: Ready to kick your copy up a notch and make sure you get the customer's you want? GoDaddy's SEO Services provides you with experts who help you optimize your content to bring your site the attention it deserves.
Wrapping up
Urgency is an effective strategy for boosting ecommerce sales.
It's not just about making customers feel like they are going to miss out on a great deal, but actually offering a great deal, too.
Start by creating a discount code that expires in the near future. This can be a simple percentage off of the cart total, for specific categories, or only if they add a certain amount to their cart.
Similarly, you can offer a limited edition product or collection. If you don't manufacture your own products, speak with your supplier to work out a deal. For those that do, make something that isn't like anything you've sold before.
Having low inventory isn't usually a thing to be excited about, but you can make the best out of it by using low stock warnings. Use urgent copywriting along with this to entice users to finish their checkout quicker.
Lastly, the holidays are a goldmine for ecommerce. They naturally use forms of scarcity and urgency, since they're only around for short periods. Don't let these opportunities slip, so ensure to offer special promotions and sales during these times.
So, what are you waiting for? Use the tips you learned in this article to generate more sales.
Editor's Note: Ready to get your online store up and running? GoDaddy's Online Store will have you boosting ecommerce sales in less than an hour.