How to open a daycare: 7 ways to find success and boost profit
In this day and age, daycare providers seem to be caught between a rock and a hard place. Many times, providers are at child capacity, but still need to make more money. Depending on what state you live in, there is even a limit to how many children you can have at a time. If you want to learn how to open a daycare, but still stay in the green, this can be a challenging ordeal. Fortunately, there are ways you can overcome this predicament and become more financially stable.
How to open a daycare in 7 steps to maximize profit
When figuring out how to open a daycare, consider some of these ideas when looking to maximize your profit.
Set a budget.

Determine a location.

Consider add-on services.

Look into affiliate/referral programs.

Advertise with Top Daycare Centers.

Market locally.

Consider email marketing.
Don't fret — learning how to open a daycare doesn't have to be stressful. Follow these seven steps, and then get ready to fill your center with kids!
1. Set a budget
There are a lot of things that a daycare has to make sure they have covered before opening. A budget is a great place to start when planning what to buy, what you have money for, and what you do not have money for.
You'll have to consider things like licensing, insurance, inspections, medical testing, devices for safety, food, rent or mortgage, wages, and so much more.
Take your time to create a thorough business plan. Brainstorm what are essentials and what you can buy that is less expensive, saving you money in the long run.
2. Determine a location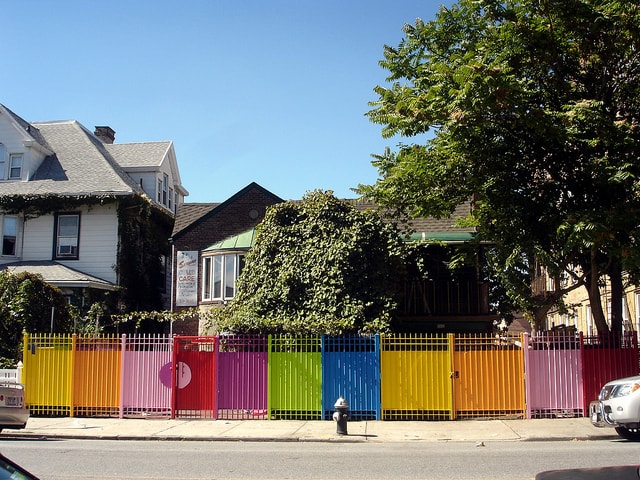 Daycare is one of those things you can't run virtually. You'll need to decide if you're going to operate out of your home or find a location for all your kiddies. If you're just starting out, it might be a good idea to run a smaller, home-based childcare business as opposed to adding high-cost rent to your already tight budget. Just make sure your home is child-proof where it needs to be (i.e., child locks, pool gates, etc.) and you do your due diligence with licensing.
3. Consider add-on services
If you want to add more profit potential for your daycare, consider possible add-on services. These additional options could include early-morning and late-evening care, and/or bringing in trained professionals to entertain children (i.e., clowns, magicians, etc.). If you believe this benefits your daycare facility, then go for it. If it does not, then cut this cost to help your surplus of funds.
4. Look into affiliate/referral programs
By having an affiliate or referral program, you could maximize the amount of children enrolled with your daycare. It works by having a family refer your business to another family. If the new family signs up their child with your daycare, then you can give a free week's tuition to the family who referred you. This works well because you add a new family that is paying for daycare, and the other family starts paying for their child again after a week, increasing your funds. A childcare blog can also help raise awareness of this opportunity to get families to recommend your business to others.
5. Advertise with Top Daycare Centers
If you need some marketing help, considering listing your daycare at TopDaycareCenters.com. This will help create more visibility online for your daycare business. For a reasonable fee, you will be able to list your daycare on their website for an entire year, giving you some of the best visibility around and allowing you to make connections with families and parents.
Editor's note: Want to take it a step further? Build a daycare website with GoDaddy GoCentral, and give potential parents a way to see what you're all about.
6. Market locally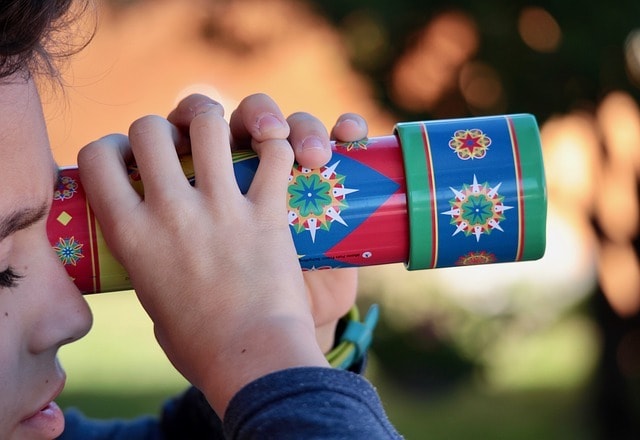 Another way to show off your daycare facility is by attending events throughout the community, whether it be through the PTA or church meetings. Libraries are also typically open to the idea of sharing information with families about a local business.
Editor's note: Hitting the pavement is a great way to get the word out, but what about your online presence? If you want to showcase your daycare across the web to try and grab the attention of parents searching for information online, then you might want to consider GoDaddy's Local Business Listings. Get your daycare listed on major platforms like Google, Yelp, Facebook and more, and manage your business's information all from one convenient dashboard.
7. Consider email marketing
Email marketing is a great way to touch base with new and existing customers. You can create newsletters highlighting important childcare information, include discount codes and coupons for special occasions, get the word out about your business, and more — plus, it's not super costly, which is great for any new startup.
Editor's note: With the right tool, like GoDaddy Email Marketing, you can create beautiful emails that align with your brand — colors, fonts, images, etc. — in a matter of minutes.
In conclusion
Operating a daycare and being financially stable can be intimidating at first, but it doesn't have to be. By reducing costs and finding appropriate means for marketing, you will be well on your way to a successful daycare. Soon enough, people will be asking you how to open a daycare, and you'll have the experience and knowledge to help them get started, too.
Image by: Daiga Ellaby on Unsplash