How to select a domain name for your consulting business
As a consultant, your clients will turn to you for advice that's critical to their business. Whether your expertise runs to management, finance, IT or some other area, having your own website and professional email address is vital. Prospective clients will expect you to be available online. However, before you can have these, you'll need to register a domain name. In this article, we'll discuss how to select a domain name that's perfect for your consulting business.
How to select a domain name — 7 tips
Next to naming a child, few things are harder than selecting a domain name. After all, it will anchor your consulting firm's online identity for years to come. Use these tips to avoid the most common pitfalls.
Keep it simple.

Try to stay "on brand."

Consider all your options.

Include keywords.

Make it memorable.

Make sure people can say it.

Do your research.
Before we launch into naming best practices, let's touch briefly on what a domain name is.
First things first: What is a domain name?
We cover this topic in more detail here but basically, a domain name is a quick way for people to find something online (website, document, file). The main aim of the domain name system (DNS) is to help users get to where they want without having to remember a complex series of numbers (or IP addresses).
Think of it like a saved contact in your smartphone. You don't need to remember the contact's number, just their name.
In addition to helping your current and future clients find out more about you or get in touch with you, a good domain name can also improve your professional appearance. Having a domain name like ConsultWithJoe.com comes across way better than ConsultWithJoe345.freewebsite.com or joesconsulting@gmail.com. Essentially, for many people, a custom domain name equals professionalism.
How to select a domain name
Names are tricky. Depending on your plans, the name you choose for your business website will be around for awhile. Ideally, you should check the availability of domain names before naming  your business, since they really should match.
In any case, here are some thoughts on how to select a domain name for your consulting business.
1. Keep it simple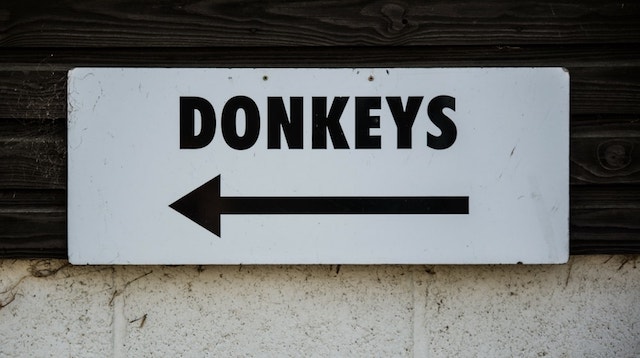 Domain names that are simple are easier to type and remember than those that are complex or use slang. Avoid substituting words with letters or numbers (like ready2go or helpUgrow). This can lead to confusion and is generally less professional in appearance, unless it's the actual name of your business (e.g. Consultants R' Us).
2. Try to stay "on brand"
If you've put any thought into coming up with your own brand, it's important to factor it in when contemplating how to select a domain name. Trying to include all or part of the name of your business in the domain is usually a good place to start. You might need to get creative though if the domain you want is already registered to someone else. Which brings us to the next point …
3. Consider all your options
For many years, the ruling domain extension has been .com. Other domains like .net and .org are also very well known, although they've traditionally been identified with IT providers and nonprofits, respectively.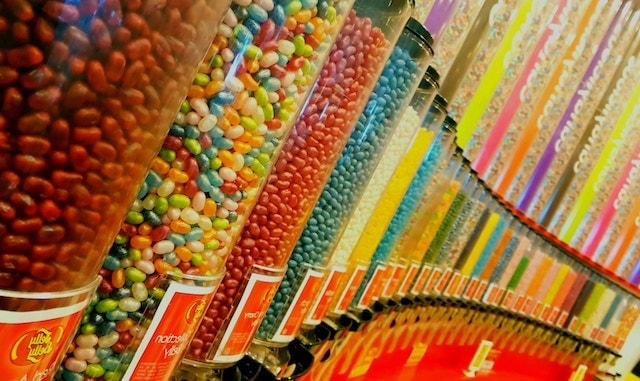 However, a few years ago domain name registrars like GoDaddy began offering hundreds of new options. Many are specific to particular activities or business types. Here are a few examples that might work for your consulting agency:
Since these new domains are much more descriptive than the old ones, everyone who sees your web address will know what you do.
4. Include keywords
If the name of your business isn't available in a form you want to use, another option to consider is using keywords that describe your business or the area you service.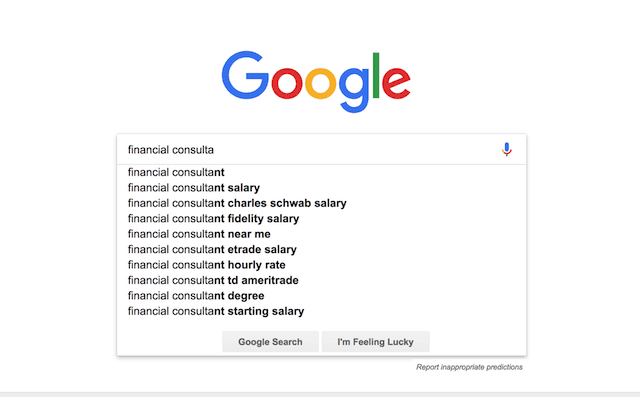 For instance, if Mary primarily provides consulting online, she could go with MarysOnline.consulting. If she only works within a small town (let's say Riverside, Iowa) she might pick RiversideConsulting.com. Keep in mind that keywords in your domain should also appear in the words on your website for better results.
5. Make it memorable
As mentioned above, one of the main reasons domain names exist is to make it easier for people to find resources online (and remember where they found them so they can go back when they need it again). Making a domain memorable makes it easier for current and future customers to get to your website. It will also help with processing fluency, which helps when marketing your business online.
To quote Moz.com, processing fluency is "… the concept that we remember and have more positive associations with things that we can easily say and easily think about, and that includes pronounceability in our own minds." This leads us to our next point.
6. Make sure people can say it
Having a domain name that is unpronounceable is likely to hinder processing fluency (see above). It can also lead to a potential loss of free word-of-mouth advertising. It's tempting to think that it won't matter if people can say your domain name or understand what it's supposed to mean.
You might say to yourself, "People are going to visit my site using a link I share with them or that they find online anyway."
That might be true, but having an unpronounceable domain name places a definite roadblock on word-of-mouth referrals. Many still feel that word-of-mouth advertising is the best kind, so why take the risk of losing any free marketing?
7. Do your research
You'll want to make sure that the domain name you choose won't cause legal problems for your business down the road. Copyright and trademark claims can cause the loss of the domain name, not to mention the other penalties they carry. Keep in mind that if you are ever involved in such a dispute, the decision won't come down to your opinion, but a judge's. It might be worth your time and money to review the domain name idea with legal counsel if you think something might come of the domain you're looking at. If you're working in the U.S., you can check the U.S. Patent and Trademark Office database to see if the business name you want is already in use.
The next step: Register your domain name
Hopefully, the wheels of your mind have been turning as you've read through this article and now you have some great ideas for your new domain name. Now what? The answer: use the nifty search box below to see if the  domain name you want is available for purchase. You'll have your answer in seconds.
Go ahead! Give it a try!