Starting a new business? Get a jump on these legal issues for startups
Is this your year to start a business, to add your own unique brand of fuel to the small business engine that powers the U.S. economy? Signs point to a boom in entrepreneurship :
Globally, it's forecast that 870 million women will either gain employment or start a business by 2020.
Members of Gen Y and Gen Z will take advantage of mobile platforms and emerging technologies to start their own companies.
Baby boomers aged 55 to 65 are projected to start more small businesses than any other demographic.
Individuals of all ages will, if they have not already, begin gearing up to become their own bosses. Small businesses are truly the wave of the future, anticipated to keep growing and flourishing due to their nimble nature and consumer demand for their offerings.
This is exciting stuff — but starting a business requires more than a great idea. To do it right, entrepreneurs are encouraged to prepare early-on for a handful of legal issues for startups.
Related: How to start a business — The checklist
4 legal issues for startups
Let's take a look at a few key legal issues for startups:
Opting for a delayed filing.

Filing for an EIN.

Determining the licenses and permits you need.

Meeting with a legal professional.
Editor's note: Don't forget another startup essential — your domain name. Check to see if the domain you want is available now:
1. Opting for a delayed filing
You'll either love or loathe filling out and filing necessary paperwork on behalf of your business. Chances are most entrepreneurs fall in the latter category. Procrastination often hinders entrepreneurs who want to incorporate or form a limited liability company (LLC). All of that paperwork, at a certain point, may look too intimidating to tackle. Subsequently, "I'll do it later" becomes the go-to plan of action.
If you wait to file your paperwork, you ultimately set your business back from opening publicly.
You may submit your forms in January, which tends to be one of the busiest months for processing incorporation paperwork at Secretary of State offices nationwide, and wait a few more months to find out if your LLC or corporation has been formed.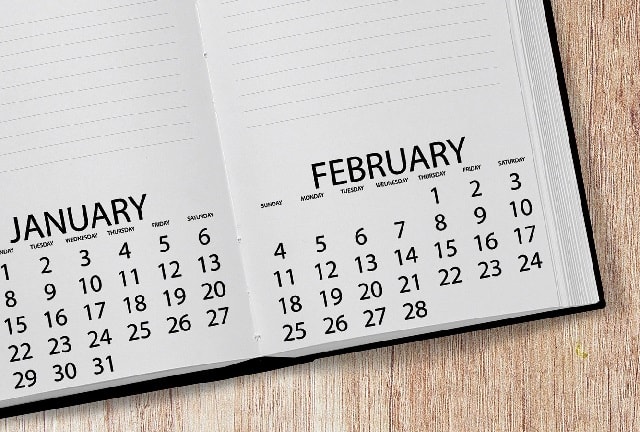 Or, you may consider a delayed filing. File your paperwork now and set an "effective on" date about a month out into the future. If you're getting a head start in starting your business, your LLC or corporation will be fully approved and formed next year — no waiting around necessary.
2. Filing for an EIN
An employer identification number, or EIN, is a number that many entrepreneurs may assume is used exclusively for hiring employees. In terms of legal issues for startups, this is partially true. Yes, you may hire employees if your business has an EIN (and it is a requirement to have before you start hiring anyone). However, that's not the only big benefit that filing for an EIN has for your business.
An EIN, which is also referred to as a federal tax ID, can be used for a variety of purposes. Beyond hiring, these might include:
Opening a business bank account and establishing credit.
Changing your organization type.
Establishing pension, profit sharing or retirement plans.
Furthermore, an EIN may be used on paperwork associated with your business instead of a Social Security number (SSN). Small businesses are legally required to identify their business entity with either an SSN or EIN.
EINs can help safeguard against one of the biggest legal issues for startups — having your personal identity stolen.
However, while they are a little less sensitive than an SSN, anyone that has filed for an EIN should still be mindful to protect the number.
3. Determining the licenses and permits you need
Your company will require certain licenses and permits in order to remain in operation. Some operations need licenses before they can open for business, too. I can't speak on behalf of all businesses, of course. It's impossible for me to know if yours will actually need a wildlife permit or a mining license in the long run. It's also equally difficult for me to recommend that all small business owners look into certain common licenses, like sales tax licenses, and file for them simply to follow in the footsteps of other businesses.
There's really no one-size-fits-all approach to the process.
Rather than take a wild guess at what you need, check in with your Secretary of State and local jurisdictions. They will be able to provide more information about the specific legal issues for startups that you need to address to operate your business along with any specific licenses required by the city or state.
Related: Do I need a business license to sell online?
4. Meeting with a legal professional
Questions or legal concerns about your startup, especially in its early days, should not be put off to address later. I myself cannot offer your business legal advice, but I do recommend meeting with a lawyer or attorney to go over any legal issues for startups that might affect you.
You may choose to consult a professional before approaching anything else on this list — choosing a delayed filing, obtaining an EIN, and getting your licenses and permits.
Meeting with a credible legal professional will allow you ask any questions you may have before getting started with your business. You'll also be afforded the peace of mind in knowing that the business you started got off to the best possible foot from day one.
The above content should not be construed as legal or tax advice. Always consult an attorney or tax professional regarding your specific legal or tax situation.
Image by: Alyssa Ledesma on Unsplash