Pinterest marketing drives shoppers to your business
We live in a visual culture. And if you're a business owner or blogger, you might be wondering how to cater your online marketing strategy to this trend. Fortunately, there's an easy way to bolster your content with favorable images — and it's called Pinterest marketing.
Add Pinterest marketing to your advertising strategy
If you are currently advertising on Facebook, Instagram and Twitter, you might be wondering, why Pinterest? While Pinterest is similar to these social networking sites, it differs in that it focuses on images to drive traffic to your website or blog. Pinterest is unique because viewers are directed to your webpage where the image is housed. All they have to do is click on your image — or "Pin" as it's called — and the original link will be displayed.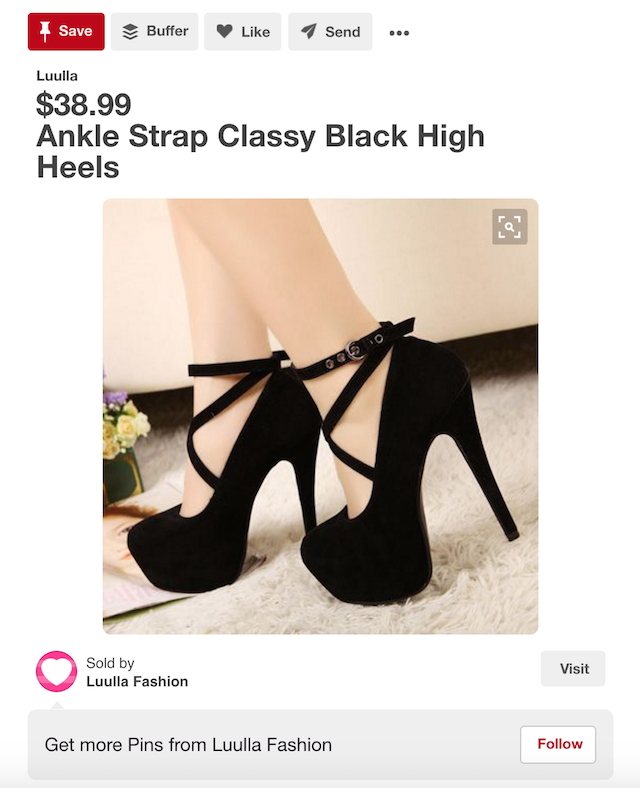 Pretty neat, right? Now that you've got the ability to direct viewers to your website, you need to be sure to cater to their mindsets. For example, when checking Facebook, users often want to know what's going on in their social circles. On the other hand, viewers who scroll through Pinterest are more likely to have a "shopping" mentality. This is because Pinterest is organized more like an online catalog rather than a traditional social media site. For companies looking to sell a product or service, this means Pinterest marketing provides a great return on investment (ROI).
The different ways to use Pins
Once you've decided to take the leap and start advertising on Pinterest, you'll find there are several different methods to make your Pins more successful. For many brands, organic Pins don't always drive views to their blog or website like they had hoped. If you find yourself in this situation, the next step is to explore other options that might help you up your Pinterest game.
Promoted Pins
If you're looking to increase the chances of a user liking, repinning or visiting your website, using Promoted Pins might be the answer. Businesses can pay to have their Promoted Pins displayed at the top of search results and category feeds, which allows them to reach their target audience. Overall, this method is likely to increase the success of your Pins.
So how can you start using Promoted Pins? To sign up, you must be a U.S.-based business and will most likely have to join a waitlist. Once you're approved, you can start promoting your Pins by simply accessing the feature in your settings. Check out these five tips for using Promoted Pins:
You will have to pay to use Promoted Pins as part of your Pinterest marketing, but only when someone repins or clicks through to your site. You'll also get to monitor your daily budget by choosing the amount of money to pay each day, depending on how much you can afford.
Buyable Pins
Did you know there's a way for users to buy products right from Pinterest? Buyable Pins allow users to purchase products they find on Pinterest without ever leaving the site. This is beneficial for customers because it simplifies the buying process, but it's also great for companies. They can reach shoppers and make sales all with the click of a button.
With Buyable Pins, you still have the ability to control the shopping experience. Pinterest won't take a percentage of your sales, and you'll be able to handle shipping and customer service. When users see a Pin with a blue price, they'll know it's buyable!
Rich Pins
Rich Pins allow you to include extra information on Pins themselves, thus making them more useful. There are six different kinds of Rich Pins: app, movie, recipe, article, product and place. Each of these serves a different purpose for Pinterest marketing that can benefit your brand or business. For example, App Pins include an install button within the Pin, so users can easily download your app directly from Pinterest. Overall, Rich Pins can allow you to enhance your images in a way that helps you connect with your audience and promote your brand!
In conclusion
With so many different ways to promote your business or brand on Pinterest, what are you waiting for? By using these methods, you can connect with new customers and keep your current clientele satisfied. And now that you know the benefits of pinning, you can even style your own images for maximum results. Good luck and start pinning!
Image by: aotaro via VisualHunt / CC BY