Retail + brand identity = Happy profit margins
Online retail is a dog-eat-dog world. With companies like Amazon taking up a greater and greater share of online sales, helping your retail clients get noticed is increasingly difficult. Latest stats show that Amazon accounted for 60 percent of online sales growth in 2015. How you can help your retail clients stand out? One great way is to focus on their brand identity.
Below are five important branding tips to consider as you build your client's online retail presence.
1. Share the story.
The power of storytelling never gets old. Nike started as an obsession for a track runner and a track coach. Hunched over an old waffle iron, Phil Knight and Bill Bowerman spent endless hours perfecting a revolutionary sole for performance runners. That origin story formed the bedrock for the retail powerhouse that Nike is today.
India Hicks launched IndiaHicks.com, an online fashion company. A descendant of Lord Mountbatten, the last viceroy of India, Ms. Hicks combines her refined tastes with attainable prices and shares her stories of exotic travels and worldly pursuits. She launched her online company just two years ago and has quickly captured the attention — and wallets of women around the world.
So dig deep and find out: what's my client's origin story?
Authentic stories rooted in passion and perseverance are the stuff that lure customers to a site and coax them all the way through to the checkout page.
2. Pay attention to the design.
Design really does matter. Just ask Apple. Why are they able to sell an iPhone for twice the price of an Android? Because of their never-ending commitment to beautiful, intuitive and thoughtful design.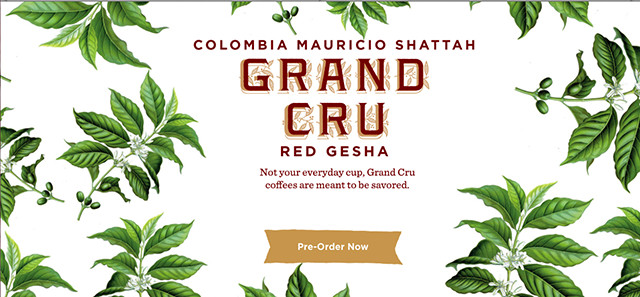 Stumptown Coffee grew from a small roaster in Portland, Ore., to a national brand. Their quirky but appealing design taps into the hipster feel of Portland, the current currency of cool in the Pacific Northwest. The Stumptown site offers a gorgeous blend of retro illustrations, earthly colors, simple but beautiful photography, and lots of whitespace to provide the user plenty of breathing room.
Paying attention to all of the design details is the best way to help your client establish credibility with their potential customers. Sloppy design is a sure-fire way to erode trust from the start.
A critical design consideration is photo selection.
Choose the photos with a singular focal point.
Be sure to include lifestyle photos that engender emotion.
For product shots, make sure they're high enough resolution so that viewers can see all facets of what they're looking at. If possible, provide different angles of the product.
Choice of layout is also important. A simple grid layout is usually the best way to go, especially in a mobile environment. This type of layout is especially useful for retail products as it encourages visitors to easily check out the offerings.
Finally, be judicious with colors. Accent type in color for headlines and other short copy areas is fine, but avoid mass blocks of type in colors as this can be grating to the eye. The simpler the color choices, the more the photos and products will pop.
3. Make their site easy to use.
Be polite to your client's web visitors. HubSpot conducted a survey of their users and found that 76 percent of them deemed ease of use as the most important feature of a website.
First, make sure all type is easy to read. If you use "knock-out type" (white type against a dark background), use it sparingly. Preferably, use this type only for headlines — for instance, against a photo. For long copy sections, it's generally best to use black or grey type against a white background.
Too many choices lead to confusion.
Second, make sure the navigation bar easy to use, and whatever you do — don't cram it with too much information! Too many choices leads to confusion, and the likelihood that a potential customer will leave without a purchase.
Snow Peak does a great job of providing an easy and intuitive user experience. Gorgeous photography highlights the products in candid settings that transport the user to camping experiences. The site cleverly builds the "I need this product now" feeling — the best way to increase conversion and sales.

4. Write good copy.
As we talked about above, storytelling sells. So make sure you pay attention to the copy. Every word counts — from the headlines that capture the user's attention to the descriptor copy that shares product information in a way that's straightforward but engaging.
The most famous example of a company with great copy is The J. Peterman Company. Their language is artfully crafted to spin a story of adventure and far-flung places in a voice that's occasionally cheeky and always entertaining.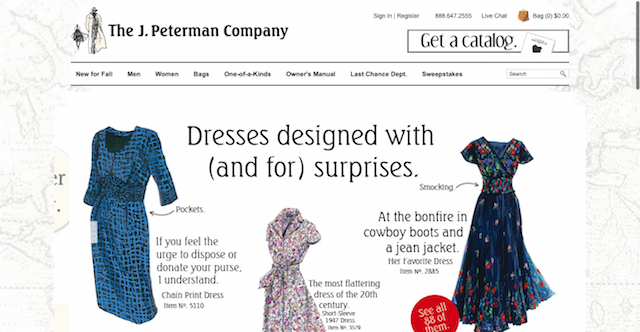 Even "boring" products can be portrayed in a fun brand voice. Nest sells security cameras, thermostats and other home products. Right from the start they lure the reader in with headlines like "Even the bad guys will stop and stare" to promote the power of their outdoor cameras.
5. Help build a long-term relationship.
The more you can help your client put the parts and pieces in place for long-term customer relationships, the better their chances for long-term success.
Stitch Fix roared to $300 million in annual sales in just four years. How did they do it? By putting a laser focus on the customer relationship.
They kick things off with a fashion quiz as an immediate way to engage the user and to learn important information about their fashion preferences. Then each user is assigned a "personal stylist" who personally picks out five items of clothing per shipment.
The clothes are packaged in a gorgeous box with colorful instructions for trying on the custom-selected clothes. The customer is encouraged to provide detailed feedback on what they liked and didn't like.
Stitch Fix sets up a win-win relationship from the start: the company gains increasingly detailed information about the customer's preferences and the customer gets a truly personalized shopping experience.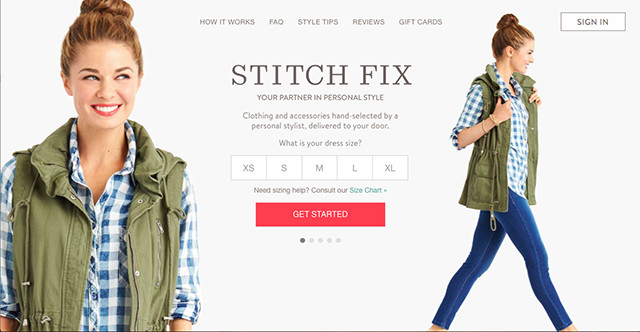 Stella & Dot is another great example of a company that's taken the retail world by storm. Their hostesses and stylists spawn a broad network of brand evangelists who willingly sell the product for the company.
Hostesses stage Stella & Dot parties in their homes and invite their friends to sample the products. This low-pressure sales environment based on authentic relationships catapulted the company to a position of dominance in the fashion marketplace.
Watch the sales roll in!
Try one or two — or all of these tips — and watch your client's sales grow. More sales mean happy clients. And happy clients are always a great thing for business.