Running a guest house: Tips from two pros
A friend asked me recently how I got started running a guest house in Nogales, Ariz., and I told her that in the beginning, all I wanted was a place to receive my mail. My husband and I spent our careers in the hospitality industry and at the time, I was working in California while he was in Bali. My mom lived in Nogales, so it seemed like a natural choice for our "official" U.S. residence. Almost 20 years later, we have a postal address and so much more.
Having guests come in and out of our lives in the shadow of an international border allows us to live vicariously.
Hospitality runs in my family's blood — both my mother and grandmother ran guest houses. So when my mother heard of a historic 1907 home up for sale near where she worked in Nogales, she looked it over then IMMEDIATELY insisted the realtor take her deposit. (He was concerned it was too much work.) I flew out from California to walk through waist-high weeds and observe decades of neglect inside.
In a very short time, my mother and I agreed we could convert the upstairs areas of the 4,000-square-foot home into public space for a bed-and-breakfast. My mother had managed a rather large B&B in Wisconsin, and I knew my many years in hotel management would come in handy. The plan was for my mother to live in the bottom half of the house, with guests above.
Taking the plunge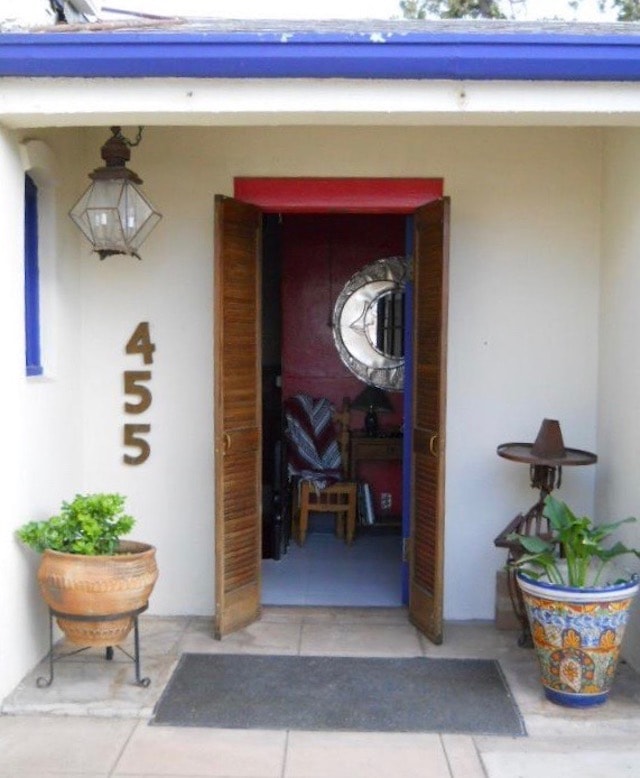 With me living in Southern California and expecting an impending offer to relocate to Bali, Mom and I made a financial agreement that left her with the daunting task of the clean up. She set about identifying contractors, handy men, plumbers, electricians and floor experts. Due to the years of neglect, the walls had to be scraped down to the brick and re-plastered.
The floors — hardwood under three coats of grey, white and navy blue paint — required professional sanders and sealing. She ensured the plumbing and electricity were safe to use. We bought some items from the estate sale to have them remain with the house:
Venetian purple glass plates
A Murano chandelier
An antique oak dining table
A horsehair-filled cleopatra couch
Mom also had to evict a rather shady tenant to complete the renovation process to prepare the property for a B&B business.
Licensing and convincing the locals
Mom also went through the process of obtaining a business license, as well as getting local approval. As it turned out, the idea of a B&B was a "new" concept for our tiny community. This was the early 90s, and many people didn't know what a B&B was, so Mom had several teas and lunches to explain the business and to show the community what was happening in the neighborhood.
We hosted open houses, art shows, author readings and other events. I returned every few months to work on small projects or weed the patio gardens and entertain guests as well. During one of my trips home, we converted our garage to a studio apartment. Due to our climate we kept it simple, adding cooling and heat, a full bathroom and a small galley kitchen.
As you can see, getting it all prepped for business is a lot of work, though we think it's well worth it. Once you've got it spruced up, it's time to talk about successfully running a guest house.
6 pro tips on running a guest house
With a total of 40 years of work for Marriott International between us, we've accumulated a few tips for guest house owners.
Coffee and tea at a minimum.

Be a source of local lore.

Add upscale touches.

A kitchen in every unit.

Furnishings with a history.

Plus the tech bells and whistles.
Since returning stateside (me from Bvlgari Villas in Bali, Dick from Ritz Carlton in Bangalore India), the three of us have gradually built up our guest house business. Here's our best advice on running a guest house of your own.
1. Coffee and tea at a minimum
While the breakfast process starts out being fun and creative, it can become not so much fun, so we transitioned to a B without the "& B" (although we do provide breakfast and snack items in the ensuite small kitchens).
Whether or not you choose to serve breakfast, having a coffee and tea setup (along with accompaniments) in each room is a must.
You should also know a few local breakfast spots and coffee shops to suggest, beyond local fast food restaurants.
2. Be a source of local lore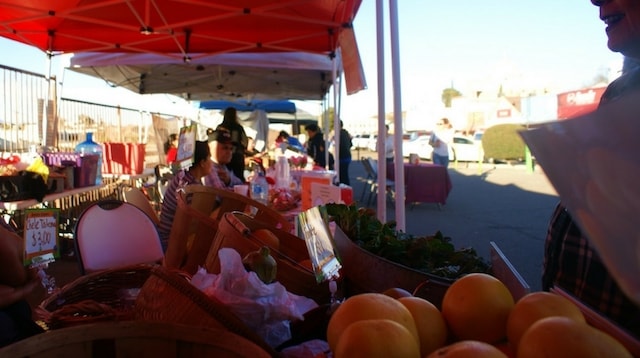 We also offer up some local "must-do's," especially if local events are occurring over the guest's stay. Visitors will look to you for guidance, so be ready to reel off a list of historic, cultural and entertainment attractions at the drop of a hat.
3. Add upscale touches
Rustic charm paired with elegant details seems to resonate with many guests. So we buy hotel-quality white flat bed linens through Amazon and hotel-quality towels through Costco. We also provide local postcards for guest use and fresh flowers upon check in. These touches really impress visitors.
4. A kitchen in every unit
We provide basic kitchen service ware and appliances in each of our suites — but it doesn't have to be either generic or expensive. We combed local dollar stores, IKEA and flea markets for ours for a fun, eclectic feel. To keep inventory straight, we assigned each suite a different style.
5. Furnishings with a history
The furniture in our suites is a combination of furniture we brought back with us from Bali, great finds from white elephant sales and other pieces. As long as you keep it clean, safe and comfortable, it all works.
6. Plus the tech bells and whistles
We offer Wi-Fi and all utilities included for the ease of our guests (and ours). Although evenings can tie up the bandwidth, it's all manageable.
Promoting your guest house
Once your guest house is ready to go, you need to help people find it online. Our transition back to America happened so unexpectedly that many details slipped by me, including our own website (that's next on the agenda). We currently use Facebook as a promotional platform to highlight our community, showcase local events, share stories and more.
Airbnb has been a lifesaver for not only keeping the guest bookings flowing, but also for our financial stability. Our listing complements not only our community, but also the experience of more localized travel so many travelers are looking for. A few things we like about Airbnb:
The payment process is simple for guests, while hosts receive their payments through PayPal for a minimal service fee (well worth it to reduce or eliminate issues).
It's easy to craft detailed descriptions — you just click all the boxes that refer to pets, parking, deposits, etc. We know we are sharing a story with potential visitors.
The calendar is critical to positive ratings. We manage ours closely so we can close out or open dates as needed.
It provides and requires safety features like smoke and carbon monoxide detectors, a first aid kit and an emergency referral card.
We had a professional photographer take photos for our Airbnb listing. It was well worth the investment to provide a positive and accurate image for potential guests, especially given the press perceptions of the border communities.
Incidentally, we stay in Airbnb properties when we travel too, so we use "the product" as well.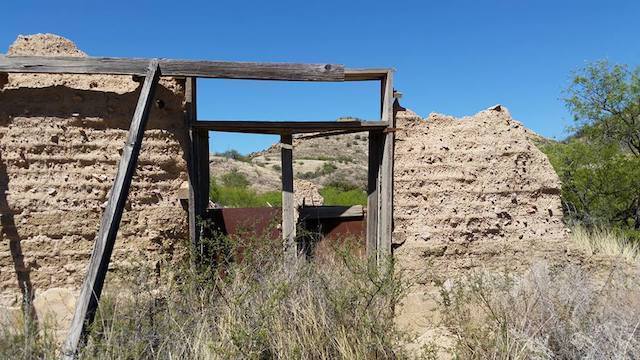 Running a guest house is an adventure
We fell into this life by taking a risk and by accepting an opportunity. It helps that I have a mother who is fearless, a husband who is "cursed to live in a home and not a boat," and that I have a sense of adventure. If you love art, culture, paint colors, fabrics AND meeting new people living their own adventures, opening your home can be practical, fun and eye opening.