Sell kids clothes with these 3 email marketing tips
No matter what you're selling these days, content is king when it comes to connecting with your target audience on a personal level and in a positive, meaningful way. This is definitely true if you sell kids clothes. And one of the most effective ways to promote your kids clothing brand and convert those parental prospects into loyal, paying customers is a little thing called email marketing. (It works, too.)
In fact, welcome emails alone are particularly effective promotional tools, gaining an average of 320 percent more revenue per email basis than almost every other form of promotional email.
What's more, consumers who buy products through email spend 138 percent more than those who don't receive email offers.
Now that you understand the value of email marketing, let's look at three essential tips that will help you boost brand awareness, grow your audience, and sell kids clothes by the truckload.
1. Sell kids clothes with deals, discounts and coupons
As mentioned earlier, welcome emails make an excellent source of revenue for small- to medium-sized businesses. With a striking tone of voice that shines through in their welcome emails, small independent UK-based kids clothing brand Little Hotdog Watson has grown a great deal in a relatively short time, boasting more than 7,000 Instagram followers alone, as well as features in Grazia and Mother & Baby magazine.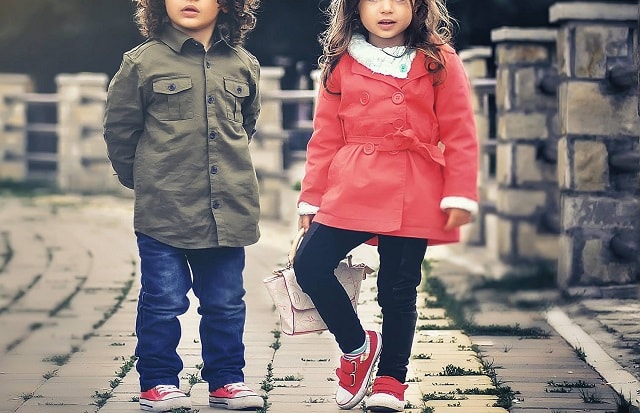 By offering an introductory discount code to a prospective customer or new email subscriber, you will incentivize them to browse your range and complete their purchase by applying it at checkout.
In today's digital world, trust and loyalty are everything. Reward loyalty and create an air of exclusivity through your email marketing channel by offering your email subscribers members-only deals, coupons and discounts at notable times of the year (Easter, summer holidays, Christmas, etc.).
Add a sense of urgency by placing a time limit on most deals and discounts. This will give your email subscribers an extra push to take advantage and make their purchase.
2. Sell kids clothes with regular email newsletters
When it comes to children in particular, people want to buy clothes from a brand they believe in, a brand that is transparent, and a brand they're willing to give their loyalty to. That's one reason solid brand storytelling is essential, and an email newsletter is an excellent way to tell your story to existing and potential customers.
People crave a narrative they can cling to, and by telling your story in a direct, creative and methodical way, you will not only stick in the minds of your target audience, but you will also prompt them to invest in you emotionally.
Emotional investment is what repeat customers are made of.
To sell more kids clothes through newsletters, ensure yours are regular, but not too frequent; you should also stick with a consistent tone of voice that represents your clothing brand. Aim for a lighthearted, caring tone that really speaks to doting dads, moms, aunties and uncles.
Here are a few quick tips to help you create an effective email newsletter:
Be informative, but not long-winded
Be fun, warm, engaging and quirky, but only include the information you feel is essential. After you've produced your first draft, edit, edit, edit until you've trimmed away all of the unnecessary sales fat.
Don't write to sell, write to tell your tale
Decide on the subject of your email newsletter and stick to it. Outline a beginning, middle and an end, and treat the content as if it's a piece of short fiction. Blatant sales tactics don't work these days, so just don't.
Make sure your opening line can stand alone and is utterly compelling
For example, if you're telling parents about a cutting-edge winter coat you have in stock, you could perhaps open with, Boy is it cold outside, but we have just the thing to keep your baby warm and toasty. Let us tell you all about it … Your subject line should also be succinct, striking, informational and compelling.
Make sure opting out from an email subscription is clear and simple
This, of course, isn't what you want, but offering the option and making it easy will give parents the peace of mind that they can leave if they want to, making them more likely to stick with you.
Pro tip: We've said it before and we'll say it again, trust and transparency is key — never forget that.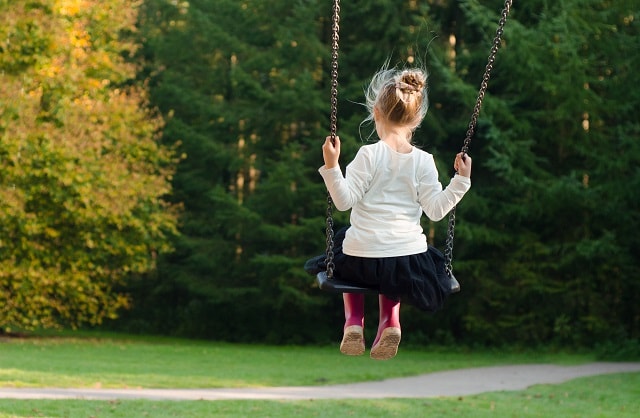 3. Sell kids clothes by being personal
According to a recent study, 75 percent of consumers are more likely to buy from a retailer who knows them by name, recommends options based on past purchases, or understands their purchase history. The contemporary children's clothes-buying consumer holds a great deal of value in personalization, so by making your marketing emails as personal as possible, you'll have a better chance of increasing your profits.
By requesting the full names, general geographical location and birthdays of your subscribers or potential customers, you can use this digital data to reach out to them on a far more engaging level than a one-size-fits-all marketing email ever could.
For example, clothing brands like American Apparel send their customers an email on their birthday offering them a 30-percent discount as a gif — and it works. By learning the birthdays of your customers' kids, you can use this approach to give parents a discount when selling them the perfect celebratory garment from your online store. Simple, yet oh so effective.
In conclusion
Email marketing is a powerful tool and if used effectively, it will help your children's fashion business grow beyond your wildest dreams. Well-designed, well-crafted and consistently delivered email marketing campaigns matter. By following the tips above and taking advantage of GoDaddy's very own user-friendly email marketing service, it won't be long before you're able to sell kids clothes with ease. Good luck!