New website design and SEO trends to embrace in 2018
The internet is alive, changing, and always moving toward new technologies and trends. If you want to keep up as a business owner, marketer or website manager, you need to monitor the pulse of those changing website design and SEO trends.
Following trends helps you:
Stand out and keep up with competitors
Optimize your online presence to attract new audiences
Position your business as a premium brand
Build lasting trust with customers
Improve your online lead generation and sales performance
You simply can't afford to ignore changing digital trends. So as we move into 2018, take note of the most significant website design and SEO trends that will influence how you should create, refine, and optimize your digital platforms this year.
5 web design and SEO trends in 2018
Ready to start of 2018 right? Make sure your online identity falls in line with these top trends.
Optimize for voice search.

Give a voice to chatbots.

Show off site security.

Focus on the mobile-first experience.

Lean on simple design and bold typography.
While your might recognize some of these web design and SEO trends, there are still emerging ways to capitalize on them in 2018.
1. Optimize for voice search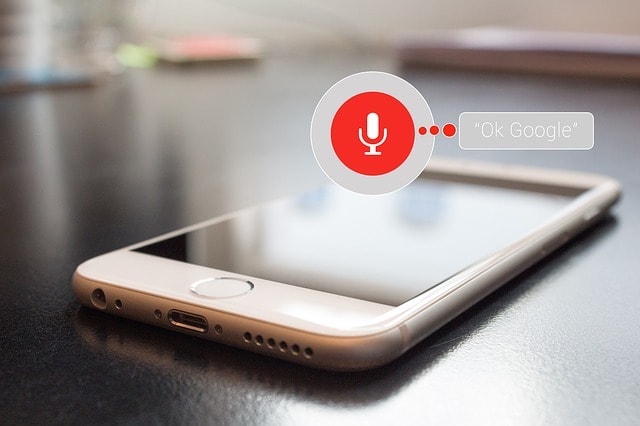 As we move into 2018, more and more people will begin speaking their searches into smart devices. Google CEO Sundar Pichai says that already one out of five searches come from voice queries — and that number is expected to grow.
A strong strategy to meet SEO trends in 2018 must include plans for optimizing your content for voice searches. Marketers need to consider how people use virtual assistants (like Siri and Cortana) and smart-home devices (like Alexa and Google Home), and optimize their SEO plans accordingly. That means:
If you want to keep up with the latest SEO trends, then don't count voice search out.
2. Give a voice to chatbots
In 2018, there will be another way people will start communicating more with machines. It will be through chatbots, and this it certain to guide SEO trends.
A
chatbot
 is a computer program that messages users in real-time.
It's an automated program that uses natural language processing (NLP) and artificial intelligence (AI) to provide users quick answers to their questions. You've probably seen or used a chatbox as they often appear on a website as a pop-up asking if you need assistance.
In 2018, businesses that provide the immediate assistance customers now demand will embrace chatbots and start using them on their websites, social media profiles and apps.
3. Show off site security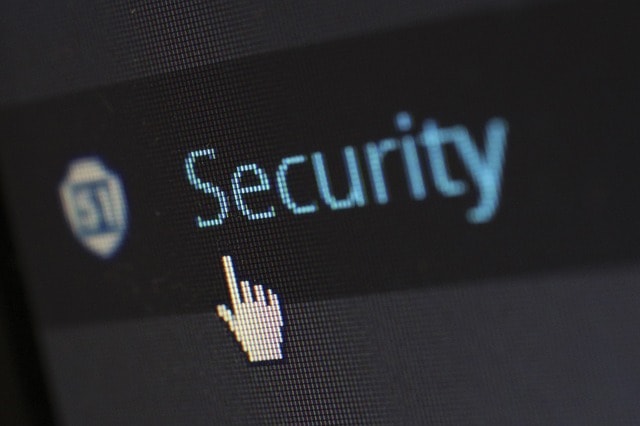 Site security certainly isn't one of the latest SEO trends. Providing strong web security for your site has long been a priority for webmasters. But in 2018, the appearance of that security is going to become more important.
Sites that don't have SSL certificates could provide bad experiences for users and even rank lower in search engine results.
Google is already rolling out its plan to label certain pages that aren't HTTPS as non-secure on Chrome web browsers. And there are reasons to believe that HTTP sites may not rank as high as HTTPS sites. Moz found that half of page one Google results are HTTPS.
So if you want to establish a trustworthy web presence, follow these 2018 SEO trends. Consider changing your entire site to HTTPS by getting an SSL certificate, or at least updating the pages on your site that ask users to enter information or fill out a form.
4. Focus on the mobile-first experience
Trends from the past years have all leaned toward providing a more mobile-friendly experience. This is one of the website design and SEO trends that continues in 2018.
A recent study by BrightEdge found that 57 percent of all search traffic comes from mobile and tablet searches. With more than half of searches coming from mobile devices, the mobile-first philosophy for website design and SEO continues. Brands must optimize their websites to prioritize mobile experiences. That means focusing on improving:
Navigation structure
Readability
One way to meet this criteria and provide an excellent mobile experience is by using Accelerated Mobile Pages (AMP). AMP pages are designed to provide a smoother, more engaging experience on mobile devices. Brands that want to optimize their websites for better mobile experiences should explore using AMP pages.
5. Lean on simple design and bold typography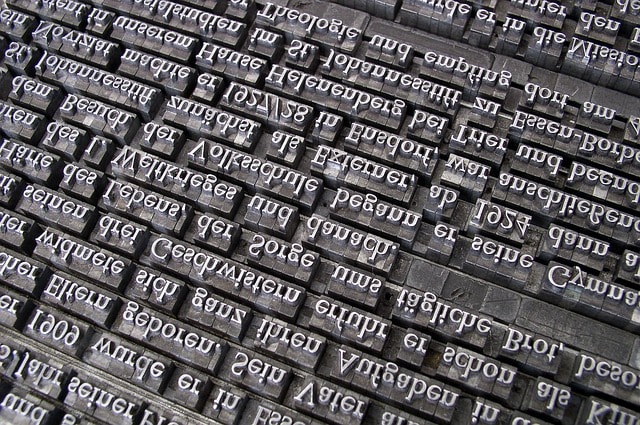 Optimizing for mobile experience continues to be one of the important website design and SEO trends. So this should keep on influencing website layout and design elements in 2018.
Sites should be created with responsive design in mind, ensuring that sites look great on all screen sizes. And design and development should always focus on offering fast load times and clean user experience. To execute this, designers in 2018 will shift away from using large images and overly decorative design elements. Instead, they will focus on utilizing more simple elements like white space and bold fonts.
In 2018, website design will likely focus on catching user attention through bold fonts and bright colors that stand out against plain backgrounds. This design style makes it easier for users to view content on mobile devices, and it helps direct attention to call-to-actions and buttons which improve engagement and increase conversions.
Keep up with the latest website design and SEO trends
Website design and SEO trends come and go. While you are now aware of some of the most noticeable changes that will likely happen in 2018, you can't stop here.
Continue to keep your eye on industry news and thought-leader opinion pieces to be sure that you stay up-to-date with website design and SEO trends. Follow the GoDaddy Garage blog to get updates on the newest and latest changes.
The GoDaddy product information in this article is outdated and currently under review for accuracy. For the latest up-to-date product information please visit godaddy.com