Social media management tools make bloggers' lives easier
I'm all about making my life easier in every way possible — the goal is to work smarter not harder, people! So I want to share some great social media management tools that can make a blogger's life easier.
Now, I know there are some purists out there who think every social post should be live and posted directly instead of via a third party. I hear ya. But for those of us who don't have time to sit around Twitter, Facebook, LinkedIn and other social media sites posting live all day, tools that automate content sharing are a must. They give us bloggers more time to create and curate that amazing content!
So, without further ado, check out five social media management tools and what they can do for you:
Hootsuite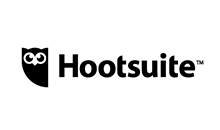 In the interest of transparency, I use Hootsuite Pro for many of my social media needs. Hootsuite offers four pricing plans, and one of them is free. The free plan currently includes up to three social profiles and allows basic message scheduling. I started with the free plan and then moved to Pro because I started more blogs and subsequently created more social profiles. I like that I can batch schedule, affordably, and I can load multiple social media streams to my account to post to.
When I batch schedule my posts, I can choose to post them to one, some, or all of my social profiles. I can also reply to comments from fans and followers. Thanks to Facebook changing its privacy rules, I can no longer post to private groups or even to my friends on my personal pages, but I still like the services Hootsuite offers.
Tweetdeck
Tweetdeck is one of the few apps actually owned by the social media platform it supports. That's right, Twitter owns Tweetdeck. The app allows users to filter their Twitter feeds with specific topics they want to focus on. It also allows you to schedule tweets on multiple Twitter accounts. Plus, Tweetdeck auto-refreshes so you will always see updates in real time without having to push any buttons. The downside is that Twitter is the only social media platform supported by this app. On the upside, Tweetdeck is free.
Buffer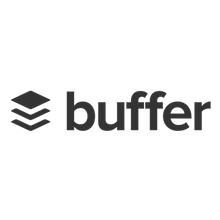 Like Hootsuite, Buffer allows you to batch schedule updates across a variety of social media platforms. But it's easier with Buffer than with Hootsuite to manipulate the time and date of your individual posts should you decide to change them. Buffer has three pricing plans, and the only way to get any of Buffer's services for free is during any pricing plan's free one-week trial.
Buffer allows you to share pages you are on directly with your social media profiles by downloading their browser extensions for Chrome, Safari or Firefox and for the iPhone. With this download, any page you are currently browsing that you want to share can seamlessly be added to your sharing queue to post to your audience with the click of a button. Nice.
SocialOomph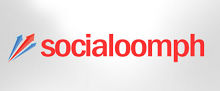 Like other apps, SocialOomph allows you to batch schedule updates for Twitter, Facebook, LinkedIn, etc. Unlike some other apps, SocialOomph enables you to auto-follow your new followers. This app has a free and a professional plan available. Some bloggers refer to SocialOomph as a "set-it-and-forget-it" app. For example, Daniel Zeevi of Dashburst wrote that he loves SocialOoomph because it's "so effective at increasing social media productivity that I use the site every day but haven't had any reason to actually log in there since last year!"
Edgar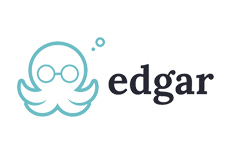 Currently the only supported platforms on Edgar are Twitter, Facebook profiles and pages, LinkedIn profiles and company pages on LinkedIn. Like other apps, Edgar allows you to schedule posts to be shared on social media. The difference here is that the app also saves and categorizes the updates you post (up to 1,000 in the starter plan and 5,000 in the premier plan), allowing you to repost the same thing as many times as you would like. Hootsuite, on the other hand, won't allow you to schedule the exact same update to post more than once in a 24-hour period. Unlike some social media apps that allow batch scheduling, Edgar refills your queue automatically if you haven't had a chance to add a new batch of posts so your platforms never go without some kind of status posting.
The downside? When you go to the home page to sign up it might not be available for purchase because it's still a brand-new app with limited support availability. I don't know about you, but my social media feeds have been flooded lately with posts encouraging people to "Meet Edgar." I guess this mass promotion worked because as of May 2015, the app's home page greets you with a notice that you cannot purchase it right now because "Edgar has his hands full with new users at the moment," and then you are prompted to sign up for "your invitation as soon as it's ready."
There are, of course, many other options out there. These are just some of the most popular I've found in my research. What social media management tools do you use and why? I'd love to know in the comments below!