Creating predictability in customer service is one of the most challenging things to do for small business owners.
It's one thing to do customer service yourself when you're just starting your business. But as you scale and hire others to interface with customers, establishing a consistent experience is key to customer retention and business growth.
What is one way service-based businesses can create better predictability for customers?
To help businesses create the best customer service, we asked CEOs and business leaders this question for their best insights. From establishing consistent touchpoints with your clients to following through on customer expectations, there are several strategies that may help you create better predictability in your business' customer service for years to come.
10 ways to create better predictability in customer service
Given that customer service is key to retaining customers, be sure to follow these 10 tips.
Establish consistent touchpoints.
Stick to deadlines.
Adhere to assignment details.
Leverage innovative technologies.
Integrate predictability into communication.
Prioritize client needs.
Follow through on customer expectations.
Optimize your website.
Provide reliable products and services.
Build a collaborative schedule.
Let's get started.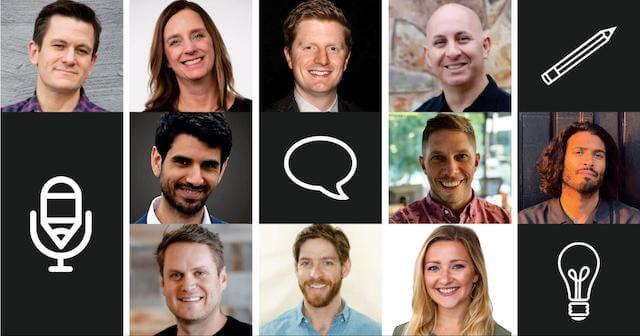 1. Establish consistent touchpoints
Incorporate sending regular handwritten notes into your process.
Consistently keeping in touch with your customers through handwritten notes sets a predictable standard for the customer experience.
Customers can gain an understanding of the kind of interaction that will take place with your business and come with the appropriate expectations.
David Wachs, Handwrytten
2. Stick to deadlines
Service-based businesses can create better predictability for customers with consistent sprints with client deliverables at the end.
Customers can appreciate this type of service that addresses their service point consistently on an ongoing basis.
Also, by providing deliverables in a timely manner, customers can have their issues addressed sooner rather than later.
Debra Hildebrand, Hildebrand Solutions, LLC
3. Adhere to assignment details
Predictability provides trust and control for customers, which we strive to do in our projects at SEKISUI.
For example, we completed a project in an ecological preserve in Newport Beach, California that presented a string of challenges our Spiral Wound trenchless lining could overcome by the nature of its technology. The sensitive work areas required that installation was done under live flow and with limited environmental exposure. We were able to deliver on the scope of the project on time and under budget with our SPR™EX system, even with tidal flows during two months of the project.
Ryan Shallenberger, SEKISUI
4. Leverage innovative technologies
Service-based companies can create greater predictability by using innovative technology. Like our Patented D.RAIN innovative system, service-based businesses can develop their own innovative technology that provides unparalleled performance.
Once customers experience the benefit of your company's innovative technology, they gain a sense of trust and leave positive testimonials that future customers can reference to feel that sense of predictability.
This unique technology, along with customer reviews, helps to develop trust with your customers to keep them coming back for more.
Todd Sriro, Be.On Stone
5. Integrate predictability into communication
Lightkey prioritizes predictability by building it into our product with an intuitive user experience.
Our AI-powered predictive technology seamlessly learns your typing patterns to correct grammar and spelling mistakes in real-time. By providing suggested text predictions and grammar corrections in Microsoft Office as well as social and business platforms, users can turbocharge their typing while adding a level of predictability in their communication with customers.
Guy Katabi, Lightkey
6. Prioritize client needs
This is going to sound obvious, but it's a basic tenet I've seen many SaaS companies neglect: Focus on the client's needs, not your own.
One of the issues I've seen with service-based companies is that 90% of the effort is put into getting a deal closed — and once it does, the handoff to delivery teams is clunky at best.
Predictability is all about mitigating surprises, doing what you said you were going to do, and committing to transparency.
Fewer surprises = happier clients.
And long-term, that can create more significant value for everyone involved.
Josh Zywien, Paradox
7. Follow through on customer expectations
The best way to create predictability is by creating an environment where people are able to predict the consequences of their actions.
This goes hand-in-hand with creating predictability for both organizations' suppliers and customers.
High-quality service and top-notch marketing let customers know what to expect from a company, which is predictability.
Ajay Mehta, Birthdate Co.
8. Optimize your website
Insert keywords to your posts and optimize your website to be as SEO-friendly as possible.
Additionally, you can track the traffic of your site by adding a Google Analytics extension to your WordPress dashboard. Once you master the platform and know how to properly maximize its features, I think WordPress is a great choice for SEO purposes.
In terms of SEO tools for site audits, I've found Ahrefs to be extremely useful. It's one of the most user-friendly options out there and provides you with a comprehensive analysis of all aspects of your website's traffic, backlink profile, and competitor information too.
If I had to pick one website and one tool to use, I would definitely choose WordPress and Ahrefs.
Brandon Brown, Grin
Editor's note: If you want to commit to optimizing your website, but you're not sure where to start, let the experts at GoDaddy help! Our SEO experts can help get your site noticed to help grow your business.
9. Provide reliable products and services
There are many organizations that lose business because they fail to deliver predictability to their customers.
One way service-based businesses can create better predictability for customers is by understanding and matching customer expectations and providing service or product consistency in order to generate a pleasant customer experience and increase sales.
Jeff Henretig, Apothecanna
10. Build a collaborative schedule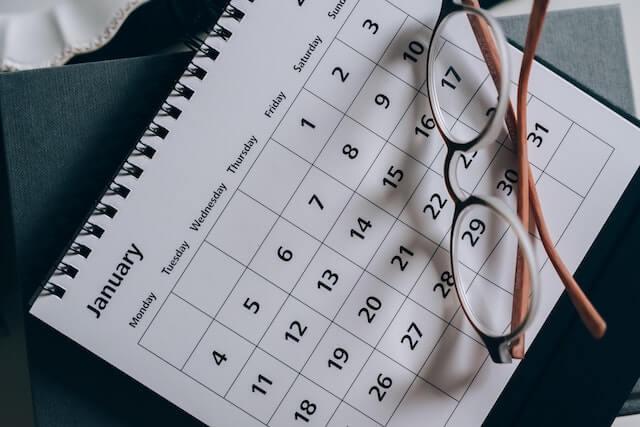 I think the best way to create predictability for clients in a service-based business is to build out all of your schedules together.
Create schedules for deliverable deadlines that factor in timelines for approvals, revisions, reviews and publishing.
By collaborating on a schedule that works for both parties, you can create a level of transparency that makes upcoming deadlines more predictable and more manageable. The more you can look ahead together, the more you and your clients can feel at ease that there will be no surprises or detrimental roadblocks.
Bailey Mills, Markitors
Responses used in this article were gathered using Terkel.
Terkel creates community-driven content featuring expert insights. Sign up at terkel.io to answer questions and get published.