Take your solo biz to pro status with the right business resources
Upcoming event: See how our commerce options can help your business adapt to the shifting landscape at GoDaddy Open 2021 on September 28.
You've been plugging along for awhile, doing pretty well for yourself with word-of-mouth and your @yahoo.com email address, but you know you could do better if you just had a few more clients. Friend, it is time to step up your game … no pants required. You just need the right business resources.
With a less than $50 investment and about five hours of work, you can go pro.
As Caitlin Bacher said, "If you want to be seen as a professional, then start acting like one." Damn straight.
Getting it done is more important than getting it right.
Think about it, but don't overthink about it. Nothing here is set in stone. If you decide on a domain name and end up deciding on a different one, for example, forwarding is easy. Same with email. The important thing is picking a few key business resources and getting started.
1. Pick a domain name
"Owning your own domain has never been easier and this small step will have a major impact on your income." ~ Caitlin Bacher, caitlinbacher.com
If you've been doing business as yourself, using a generic email address and relying on word-of-mouth or a website like Yelp, Etsy or Ebay to do your marketing for you, the first natural step is to pick your own name as a domain. It's easily recognizable as yours, right?
First, yes, totally get your own name as a domain name, even if you ultimately decide to go with a different company name. It's worth having your own name in your pocket (I even gave my mom her domain name for her birthday about 20 years ago).
But a domain name does many jobs for you, not all of them obvious.
Recognizability. When picking your domain name, pick a name that is easy to recognize. People should be able to pretty quickly identify what service or product you offer based on your domain name.
Search. In order to appear well in search results, search engines also need to be able to recognize your service. Thankfully, Google has gotten pretty smart about figuring out what a site is about, but you can help make it easier. One way? Get a domain name relevant to your product or service.
Get many more SEO tips for your budding business in GoDaddy's free eBook.
Transferability. If your service or company grows, or you eventually want to hand it off (or sell it) to someone else, YourName.com just won't be enough to encompass your business beyond you.
2. Set up real email
"Use of a generic Gmail or Yahoo! address sends the message to the world that you are not serious about your business. Emails with your brand name are inexpensive and easy to procure today. Use one, so everyone has a chance to see and use your brand name every single time they connect with you via email." ~ Donna Maria, Indie Business Network
For our handmade soap business, we use Microsoft 365. It's easy to set up and easy to use. All four (omg! four!) of our employees have @outlawsoaps.com email addresses, so every time they communicate with anyone, our company name is reaffirmed.
Microsoft 365 also allows you to set up a fancy signature. Mine even has my photo and a John Muir quote in it! It's my way of both appearing more human — yes, we're professionals, but our business is also very fun. (People have even commented about our adorable dog.)
Here's an important step that a lot of people forget: forward all your email from your existing email client to yourself at your new address. This step is different for every email service. You'll be able to start replying to everyone from your new email address and won't miss any emails sent to your old email address. Anyone who emails you will have your new email address in their address book as soon as you email them back, so the transition is seamless.
Note: If you use Microsoft 365 from GoDaddy, it's a piece of cake to forward email to your professional email address. Just follow these instructions.
3. Build a website
GoDaddy has tools to build websites that are free with hosting. Our Chamber of Commerce uses GoDaddy Website Builder, and it totally does the trick.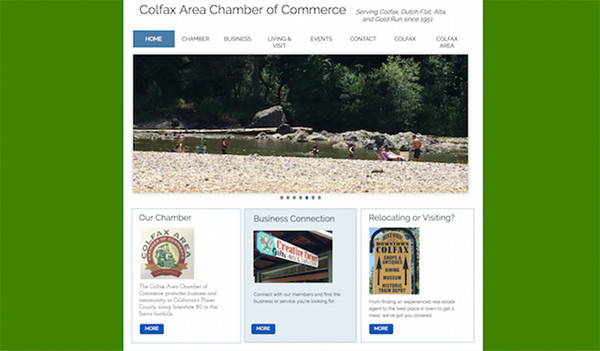 I personally am a huge fan of WordPress, because you can build a very basic templated site in under an hour. My personal site is on WordPress. Not only was I already familiar with WordPress, but I knew I ultimately wanted a blog, so WordPress was a good choice.
If you will plan to hire someone to manage or update your website, gazillions of people know WordPress, so finding someone to work on it is easy peasy.
If you're looking to sell products on your website, you can add an eCommerce plugin like Woo Commerce to a WordPress website or use eCommerce site builders like Shopify, BigCommerce or GoDaddy Online Store. (Outlaw Soaps uses Shopify — it was so easy that I didn't even mean to set up a store. I was just playing around, and all of a sudden I realized I had accidentally made a fully functional eCommerce store!)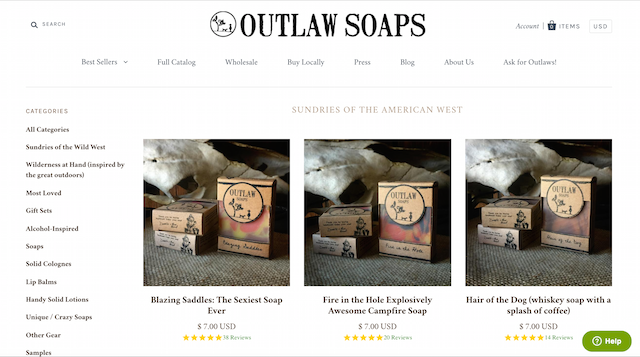 And that's it! If you've made it this far, you've tapped the basic business resources you need to go pro. Now let's look at a few business resources that will help you level up, when you're ready.
Mailing list / email newsletter
"Collecting and using your customers' and prospects' email addresses to build trust and rapport is one of the most valuable activities you can do as the leader of your business." ~ Donna Maria, Indie Business Network
Promotional emails are one of the most economical ways for any business to connect with customers. Research shows a message is five times more likely to be seen through email than on social media like Facebook or Twitter. And unlike Facebook and Twitter, you have a direct relationship with your subscribers. No new Facebook newsfeed change can take them away from you.
Most email programs (like GoDaddy's Email Marketing) have forms that are simple to integrate into any website, and simple drag-and-drop email setup so you can write and send professional emails pretty easily.
A word about spam: When you're setting up your newsletter, you might be concerned that you'll be perceived as a "spammer." Just be sure to ask people if they would like to be subscribed to your email list before signing them up. It has nothing to do with the frequency of sending; it has everything to do with sending email that people aren't expecting to get.
And that's it! In a few hours and with a fistful of dollars, you can set up the business resources you need to be a legitimate professional business person!
Pro tip: Always wear real clothes in video conferences, even if technically you could get away with pajama bottoms. ;)
Image by: hello-julie via Visualhunt.com / CC BY