How to upsell SEO services 
For freelance developers, being able to upsell extras like SEO services is one of the cornerstones in quickly converting new customers into repeat business. The most successful freelancers know that you can't just wait for the next job to come to you, instead they present it to the client themself.
If you're not already upselling additional services to your clients, this guide will show you how upsells can extend upon your already five-star service which keeps the clients you choose around for the long haul.
In my experience, it's much easier to get client's to open their wallet the second time than the first. So, once you've managed to find a client you really enjoy working with, identifying future opportunities within your expert skill set builds your credibility, your business, and the relationship with your client overall.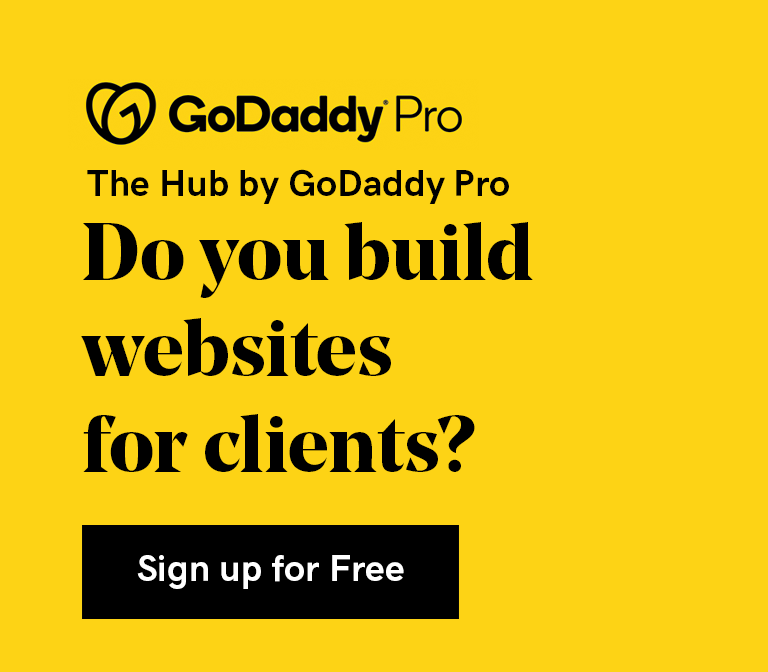 This article specifically looks at upselling SEO work to your clients — something that should already be on their radar anyways. Well-researched SEO health reports are easy for clients to grab onto, and you can get your hands on their data faster than you might think.
The resources we'll go through below will show you how you, as the developer, can present your client's SEO health and status in clearer-than-crystal metrics that can help make the whole upsell process much easier.
Is this a client you want to work with again?
As a freelancer developer, I'm sure you're already aware that not every client is five-star, even though your service is. For you as the developer, the biggest deciding factor in how you upsell SEO services is actually whether or not you want to work with the client again.
Truthfully, not every client will turn into repeat business, and that's okay — you'll deliver the same, quality work regardless.
So, if your client has raised any red flags along the way, be sure to ask yourself if you really want to work with them again? The answer won't always be yes.
Therefore, let's work from the premise that upselling a client means you are in fact intending to work with that client again. The best time to introduce an additional task to your client is at the end of your current project and when their initial scope of work has been completed successfully.
At this point in the conversation, your client will be happy that you stayed on-task and in-scope, and you'll be confidently leading them into the next phase of your professional relationship together.
Once you've completed your first task for any client, don't feel like you're jumping the gun by introducing "the next item for business" if they haven't done so already.
At this point in your professional relationship, you've hopefully gotten to know them and their needs much better, with this knowledge you're able to prioritize which areas to direct your upsells — but more on that in a minute…
How do their SEO reports look? Are you able to help?
While SEO ideally should already be on your client's radar, it's still good news for you if it's not. (Hint: it's the upselling window!) The reports I'm about to show you will only take you a few minutes to run, and just a few more to analyze and confirm your client's overall SEO health.
This type of discovery phase is also an exciting phase for you as the developer since you're essentially just previewing work you're already willing to do in the future. These reports also won't tack on a bunch of non-billable hours for you since they're super quick to run.
Start by looking at your clients website. There are a few basic SEO building blocks you need to check are in-place, so if you can answer "No" to any of the questions below, consider it a major upselling point:
Does the website have a sitemap? If yes, is one/are all sitemaps actively being communicated to Google (search engines)?
For web designers or developers working with WordPress, are any on-site optimization or meta-data-management plugins installed? (Yoast, All in One, RankMath, etc.?) If no, is it being managed manually?
Please note, the questions above are not a comprehensive list and more granular optimization metrics can be audited using MOZ or SEM Rush's tools. These two SEO reporting platforms will provide you with significantly more immediate action-items for next-steps along your client's SEO journey.
SEO Tool #1: MOZ
Compared to SEM Rush, Moz is more high-level overview tool. To get started, simply copy and paste your client's domain name into Moz's search box, click "analyze domain," and your results will be available in under a minute.
You can share this domain analysis with your client and help further by translating which metrics of theirs are lacking. Use these metrics in your upsell-pitch and help them understand what you can do to help them solve their problems.
Compared to MOZ, SEM Rush's site audit has many additional, more-detailed reports. Their tools will flag all SEO errors, warnings, and notices, which will in turn help you prioritize the next steps for your client.
SEM Rush will also provide an overall SEO Site Health score out of 100, which can be an encouraging visual to help persuade your client to move forward with the SEO upsell you've proposed.
Beyond their site audit tool, you are also able to run on-page SEO tests, and even set up position tracking, which can be especially useful when tracking their before-and-after SEO results.
Prioritizing to upsell SEO services

Throughout your career as a freelance developer, there will be plenty of unfortunate consultations where you'll see a client has messed up their project pretty badly, literally to the point where you have to ask yourself, "What the heck did they do to this thing?!"
However, just because you've identified more than one thing that needs repair, that doesn't mean you should bombard them with every single suggestion and solution you have to offer. Pointing out too many issues at the same time almost guarantees your client will become overwhelmed and run for the hills.
Instead, prioritize your recommendations with intent, and share your suggestions with your client one-by-one until the scope of their project is back under control.
Suggesting one, additional improvement, (such as SEO,) converts more effectively than attempting to upsell multiple services at once. For times when you do feel compelled to pass along multiple suggestions at the same time, I'd recommend batching small items together, and presenting your segmented ideas with proposed timelines.
Closing thoughts on upselling SEO services

Whenever you start thinking about upselling SEO services, remember not to get overwhelmed. Upselling is a key technique used to convert new clients into repeat business by simply offering additional services that you know you're willing to do for them, in the future.
As you're striving to grow your professional relationships long-term, the recipe is pretty simple. Start by providing five-star services, then suggest even more five-star services you can provide.
Even with all of the well-researched reporting you've presented to your client (at the appropriate time) it's important to remember they might still reject your upsell. There will always be some reason why, but chances are it won't ever be one for you to take personally.
Remember, sometimes budgets tighten, or other projects take precedence. Whatever the reason, try reminding yourself that it could be a "soft-no", what they're really trying to say is "not today".
Also, while this guide is intended to help developers upsell their SEO services, some clients simply aren't interested in SEO.
For these situations, use what you know about your client thus far, among their own list of priorities, and find a different service of yours to pitch them.
Ultimately, if your client isn't jumping on any of your upsell tasks, don't be discouraged. When clients say "No," politely thank them for their time, and remind them how to get back in touch with you directly should their situation change somewhere down the line.
This direct line of communication will save your client the time and trouble of searching the public forums (yet again) for another developer. This also demonstrates your interest in a continuing professional relationship with them into the future.
If your number-one goal truly is to convert new clients into repeat business, then there's no need to wait for them to come to you. Even if you can't transition into their next project immediately, simply checking in with your clients periodically may get you the go-ahead on your upsell after all.
Remember, while budgets, timelines, and situations often change, the phone will always work both ways.
The GoDaddy product information in this article is outdated and currently under review for accuracy. For the latest up-to-date product information please visit godaddy.com