When should a freelancer give work away for free?
It's right there in the name of the game. Free. But being a freelancer doesn't mean you give work away for free. Well, not all of the time.
There are certain situations where you might offer something without receiving payment because you gain something else valuable and useful. This post will look at situations where you might want to give away a service, not in exchange for money but in exchange for something else that benefits you or your business.
When to give work away
There are a number of situations for which you might want to give work away, including:
To build your portfolio
A portfolio of your work on your website is one of the most important tools a freelancer can have. It is often the first thing a prospect wants to see before they consider hiring you. It gives them an idea about what it is like to work with you, and it builds an immediate layer of trust.
If you're just starting out in your business and don't have a portfolio to use to attract and close new client leads, then it might benefit you to offer a few rounds of services for free.
Consider this a marketing cost. You are providing services for free in order to create collateral that helps you get new clients.
To try out a new service
At some point in your freelance business, you might decide that you want to expand your offerings and provide a new service. The service may be complementary to what you currently offer, but it may also be something you haven't executed for a client yet. If that is the case, consider offering the service for free to a few clients.
By offering the service for free to current clients, it gives you an opportunity to explore the new venture.
You have nothing to lose for the client as they haven't paid you anything. So if you find the new offering didn't work or meet expectations, you will learn a lesson without upsetting a current client.
To develop a case study
While portfolio items are great for attracting and closing new clients, those examples can be even better if they are positioned as case studies. A case study outlines a client's problem, what you did to solve the problem, and the results that came from your work.
If you don't have any case study examples, consider offering a free service to use as the basis of your story. Let the client know your intention up front so you can get their permission to share detailed parts of their project. Some clients don't want too many details revealed, which is why offering a service for free might help them permit a more open story.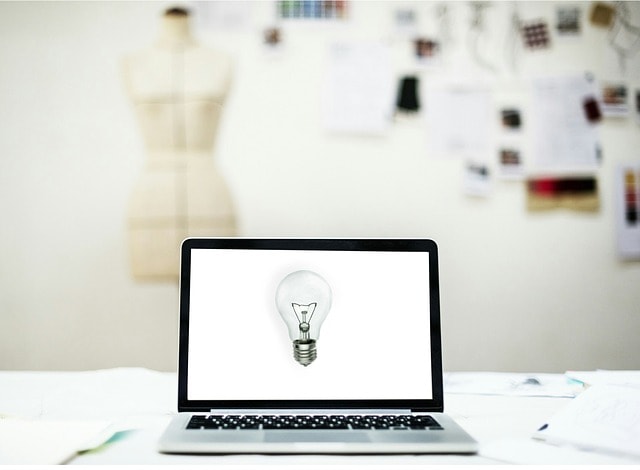 If you're launching a new service, it's an especially good idea to create a case study to show your work and prove the results of your new offering.
To get testimonials and reviews
Just like portfolio items and case studies, customer reviews and testimonials are assets that can help prove your value and worth to clients. In fact, if you don't have any former clients who can vouch for your work, it could end up steering prospects away.
So you might want to give work away to clients who are willing to provide a fair and truthful testimonial or review in exchange.
Be open about the trade-off and expectations at the beginning of engagement with the client.
Let them know that you want them to be truthful and honest in their review. You might even ask them to provide a more thorough review of your work for internal purposes to help you improve.
To trade out for something you need
As a freelancer, you're often in charge of doing everything for yourself. You might frequently find yourself in situations where you need the work of another freelancer or company to help with projects for your business or clients.
If you find yourself in this situation, try trading out services.
The freelance community is often eager to make connections and help each other. So look for other freelancers that are in the same stage of business as you. Swap out services and then use the relationship as a segue into supporting each other's business by referring clients, sharing tips and providing advice.
To provide a (short) free consultation
It's not unusual for prospects to want to talk and get to know you before they decide to hire you. They often want to learn about the work you do and the approach you take for your projects and deliverables.
To help prospects get that information, offer short, free consultations where you both can learn about each other. This system helps the client decide if you are right for them, and more importantly, it helps you decide if they are right for you.
To support a cause you care about
The best kinds of work are projects that you feel good about when you walk away. You feel as though you did more than just provide a service; you helped a cause you cared about. This is why you might want to consider giving away free work to nonprofits, charities or foundations that support causes you care about.
Plus, you can get double the benefit of giving away work for free when you work with nonprofit organizations. These companies often don't have much of a budget so they can put your efforts to great use. And you get to reap other benefits of giving away free services while feeling good about your work.
When you shouldn't give work away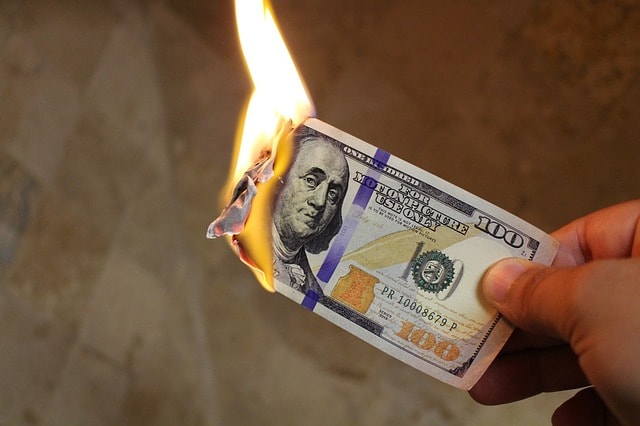 While there will always be exceptions to rules, there are a few situations where you are better off not giving away your time or work for free.
To get a prospect to become a client
Offering services for free is a great way to get assets that can help you attract and close prospects. But offering free services as a way to turn prospects into long-term paying customers can be difficult. Once you set the standard that your services are free, it can be difficult to reset the tone and get the rates you deserve.
To help out friends and family
This situation can be tricky. It's never easy to say no to people you care about. But it can actually be better for your relationship if you decline to give work away. If boundaries get crossed, resentments can build on both sides, leaving you worse off than saying no or charging in the first place.
To give consultations for the second, third or fourth time
Once you've given someone a free service or consultation, they might come back to knock on your door multiple times, wanting more free advice or guidance.
Be sure to set guidelines to avoid this.
Let freebie clients know that this is a one-time thing and advise them on what the cost of any additional work or consulting will be.
Use your best judgment
There is no simple formula or concrete answer for whether or not you should give work away for free in your freelance business. There will always be exceptions or good reasons to go against best practices.
The key is doing what is right for you and your business, and always making sure the trade-out is fair, valuable and worth it for you.
For more tips on growing your freelance business, check out 8 freelance financials mistakes that many new solopreneurs make.