I often recommend that a small business owner treat his or her web designer as a business partner — and not just another hired vendor or freelancer. Wonderful idea, in theory. But in order for that theory to really work, the web designer also needs to be more of an active business partner, and not see customers as just another paycheck.
One aspect of true business partner behavior is taking the initiative to act as a marketing and matchmaking resource for your clients.
Here are my five easy ways you as a web designer can be a true business partner:
Tip No.1: Play matchmaker when both clients can benefit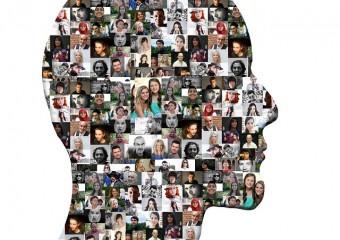 Small businesses are often willing to donate prizes for charity fundraising events in exchange for some free publicity, which most nonprofit groups will gladly provide. And that gives you the perfect opportunity to play Cupid if you have both types as clients.
With 20-plus local nonprofits on my client list, I know someone who's always looking for raffle or prize donations. I'm also aware that among my commercial clientele many are interested in finding inexpensive ways to get their names out into the community — especially new businesses. The key to making a love connection is matching the right nonprofit organization or event with an appropriate item from the right business donor.
For example, the contribution doesn't need to be a large, expensive prize, just one that will be appealing to that nonprofit's supporters or useful to a wide array of potential bidders. I frequently donate copies of my book — if the winner can't use it, it makes a great gift!
Sometimes non-profit clients need volunteers with specific skills, so if you know clients are the right fit (and are interested), link them up! In the last year, two of my business clients were looking for opportunities to serve on a local Board of Directors, while non-profit clients were recruiting for board members. I made introductions; they did the rest. That's real win-win matchmaking.
Tip No. 2: Be supportive, participate and spread the love
Real partners are supportive. One way you can demonstrate that to your local clients is by attending their fundraising events for the favorite causes. Bring along a friend or family member as a guest — or even arrange for an entire group to attend!
Everyone involved has a good time while your guests get introduced to your nonprofit client and its mission, which may encourage them to find their own ways to contribute.
Believe me, it works. I manage the website and volunteer as a costume designer for a local youth theatre company. Their shows are always fabulous and I frequently arrange a "girls' night out" for a group to attend. In addition to buying tickets, snacks and the arms-length-for-$20 block of raffle tickets, they post about the shows on Facebook, helping to spread the word to an even bigger audience.
Tip No. 3: Throw in a little social media love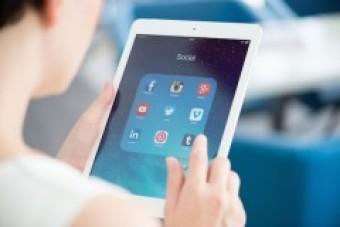 I "like" every client's Facebook page and often share items that would be useful to my own followers, such as sales, upcoming events, or job postings. Last summer a client was looking for a summer intern. I shared the post and a client forwarded it to her niece, who was eventually hired. I was a hero to both parties, for a one-minute investment!
Keeping up-to-date on whatever my clients are saying is another benefit of joining their social media network. For instance, occasionally they post information and I realize it should be on their website, but they forgot to mention it to me directly. Clients trust me to take the initiative and update their sites as I see fit.
And as a blogger, I understand the challenges of finding new and interesting topics on a regular basis. When I come across an item that'd be a great fit for a client to post or blog about, it's no effort at all to forward them a link and say "Hey, thought this might be interesting for your blog."
Tip No. 4: Share referrals for those you trust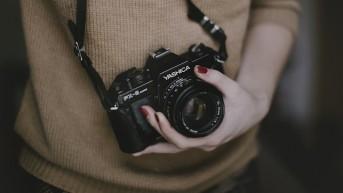 I'm frequently asked by clients for referrals to other website-related services, such as photographers, logo designers and SEO experts.
But I'm also asked for referrals to services having nothing to do with my work. Someone will mention in passing, "Hey, I'm looking for a professional organizer" (electrician, computer repair guy, caterer, landscaper, house painter, interior decorator, auto mechanic, hair salon, knitting store, summer camp…). If I know the needed service provider through my business and can make referrals, it helps everyone.
A word of caution here: just because I created the service provider's website, does that mean I can be assured of the quality of their service? I know they have a darn fine website that makes them look like they're good at what they do. That's not quite the same thing, is it?
If I have actually worked with this provider for my own business or personal needs, that's all I need to be confident in making a referral. If I haven't personally experienced their work first-hand, I need another route to build confidence in their abilities.
And in most cases, working with them on a website often tells me if a referral makes sense, because it demonstrates whether they are responsive, keep commitments, have an established business strategy, pay bills promptly, communicate well both verbally and via email, and can articulate client needs and status updates.
Tip No. 5: Do the right thing
Why do I do strive to be a better partner with my clients and work at matchmaking professional relationships? For me, it's all just part of doing good business:
Connecting clients to each other is free and takes minimal time.
It enhances my reputation with friends and clients.
It lets me actively demonstrate my claim of being an engaged community member.
It helps my clients be successful financially — which is important if I want them to have money to pay my invoices.
By connecting your friends, family and clients with each other in a way that benefits all parties involved, you enhance your partnership with each one, and create a new, mutually beneficial relationship in the process.