Announcing the WP FeedBack & GoDaddy Pro partnership
I've been a member of the WordPress community for 14 years. I've grown up with this group of web design and development problem-solvers, and I like to fancy myself one, too.
During my years in the web design and development space, I've become familiar with common problems in our workflows.
Our most common challenge — by far — is getting timely feedback from clients.
Here's how it usually goes: We spin up a new WordPress site, we install our go-to theme and plugins, customize the site to match our client's needs, and present it to the client for review.
…and then we wait.
That moment always causes anxiety for me. We never quite know what will come back from the client. Will they be happy with what we've made? Or will they want changes?
If they do want changes — and they probably will — what changes will they want? And how will they tell us what they want changed? Will they take screenshots? List everything in a spreadsheet? Record a video? Sit down with us in front of a computer?
It's frustrating for everyone.
WP FeedBack solves the client feedback problem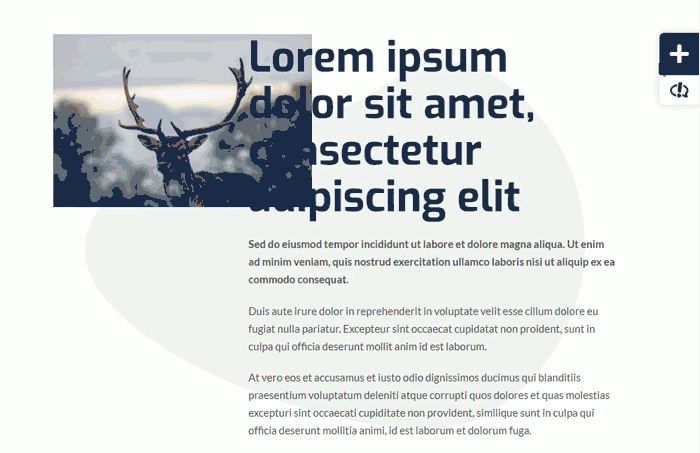 WP FeedBack is a tool for providing visual website feedback on WordPress sites.
With WP FeedBack, our clients can leave questions and comments tied to specific page elements. Then we can follow up with the client directly in the tool.
WP FeedBack saves us time by streamlining client communications. We can then use that time to focus on growth and profitability. In turn, this provides us with the freedom and flexibility to do the work that we love.
A while back, I reached out to Vito Peleg, the creator of WP FeedBack. We chatted for over an hour about our personal histories: starting and running digital businesses, building on and using WordPress, and why we create solutions for our fellow web designers and developers.
We met in person at #WCEU a few weeks later, and we've worked together since then to introduce WP FeedBack to our GoDaddy Pro members.
Now I'm beyond delighted announce that GoDaddy Pro has partnered with WP FeedBack.
What does this partnership mean for GoDaddy Pro members?
The GoDaddy Pro team is committed to providing the best tools for managing your sites and clients, but we're also committed to sharing complementary solutions.
WP FeedBack is the first.
So, along with the existing features and benefits, GoDaddy Pro members now have access to an exclusive 50% savings on WP FeedBack.
Give WP FeedBack a try!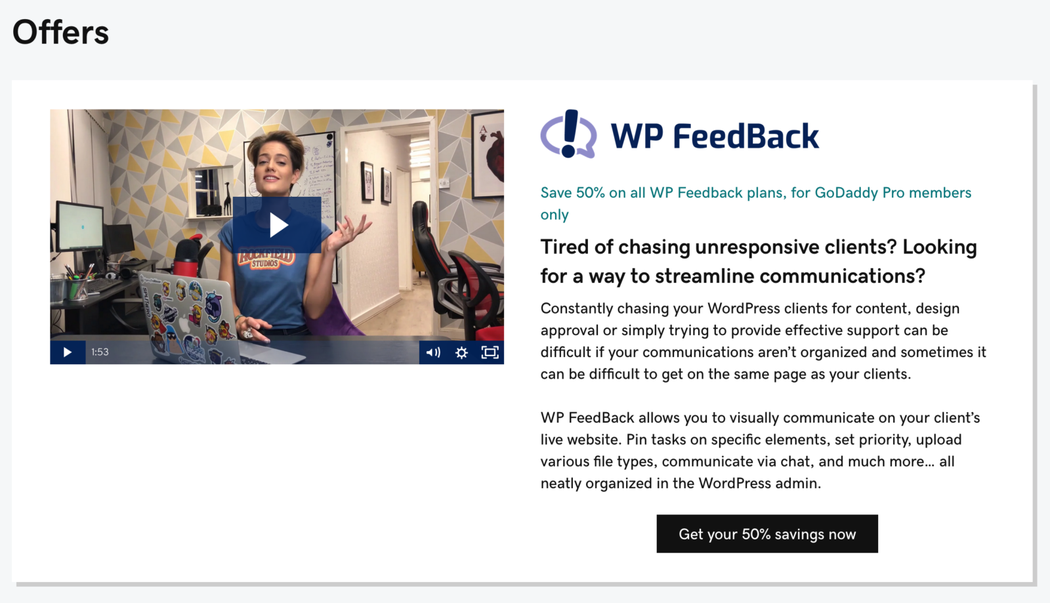 To learn more about WP FeedBack and claim your discount, log in to your GoDaddy Pro account and navigate to your Benefits page. Go to the Offers tab, and click the "Get your 50% savings now" button under WP FeedBack.
Not a GoDaddy Pro member yet? Sign up for free.
Image by: WP Feedback