While talk of glass ceilings still dominates most areas of modern-day corporate and political life, the small business arena has long been a relatively open field for female entrepreneurs. Freed from the constraints of established structures and oppressive top-down management, generations of businesswomen have successfully carved out their own paths across a dizzying variety of niches, even managing their own women-owned businesses.
Though the world of small business offers women a genuinely level playing field, the female entrepreneurial experience is still different from that of men — and requires a different set of support structures for women to really reach their full potential.
In this piece, we'll help you build the right foundations by highlighting seven essential resources for women-owned businesses. It's a collection of national organizations, leading online publications and cutting-edge podcasts that are sure to help you raise your game as the woman running the show!
1. The American Business Women's Association (ABWA)
The ABWA is one of America's leading national organizations dedicated to the promotion of women in business. With more than 450 chapters across the country, networking and local leadership is very much the focal point here, regardless of where you currently happen to be on your entrepreneurial journey.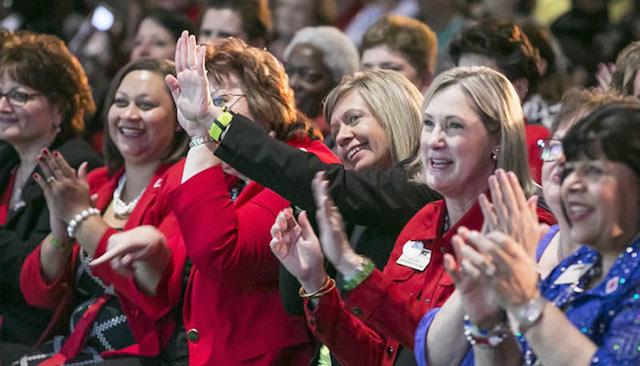 If you feel you're currently walking a lonely path as a female entrepreneur, there's no better remedy than meeting your peers at a local event to swap insights and inspirational stories.
2. The National Association of Women Business Owners (NAWBO)
NAWBO has a similarly high national profile to our first choice, but the standout value on offer here comes in the form of access to the resources that full membership unlocks. In addition to the informative SmartBrief weekly newsletter, you'll also be able to take advantage of their business resources directory and library of articles — both are a treasure trove of actionable insight for female entrepreneurs.
3. The BOSS Network
The BOSS Network is dedicated to promoting and encouraging the small business spirit and career development of women, with a particular emphasis on community and networking. A reasonable one-time fee unlocks lifetime membership and attractive bonuses, such as access to regular monthly workshops and the ability to list yourself on their business directory.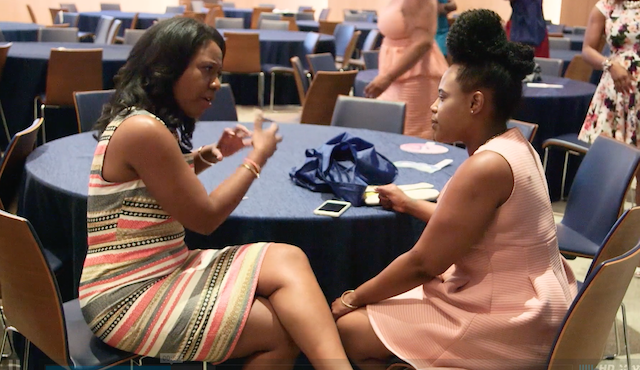 Events such as the Ladies That Lead Tour are also excellent examples of several outstanding initiatives that the network has undertaken to highlight influential women of color across the entrepreneurial spectrum.
4. WomanOwned
WomanOwned is an online publication that has you pretty much covered in terms of strategy and day-to-day tactics for your business. The vast majority of the content across the site's resources and business tools sections is free, and tiered monthly membership packages open the door to a host of valuable extras. The full list of small business grants available to women and minorities is worth the admission price alone here!
5. Women Entrepreneurs
Women Entrepreneurs isn't a publication in its own right, but rather the female-focused section of the popular Entrepreneur online magazine. However, it's still very much worth treating as a resource. With the pages of many online small business publications dominated by the male view, it's refreshing to get a female perspective on matters close to the heart of any business owner. The content is also reliably top-notch here, and you can expect a regular stream of profiles, tactical tips and excellent advice.
6. She Did It Her Way
She Did It Her Way bills itself as a "collection of interviews with top female entrepreneurs who did it their way," but that's really selling the whole project somewhat short. With the wealth of insight and experience on display here, it's really an unmissable goldmine of hard-won knowledge that every female entrepreneur should be digging into with gusto.

There are more than a hundred episodes to choose from, so be prepared for the long haul — The Hustle of Starting a Company is an excellent episode to start with.
7. Glambition
With the ability to engage on the move, podcasts are an excellent medium for busy entrepreneurs — and our last selection is one that all female business owners should have in their list of favorites. Ali Brown's Glambition has a good claim to be the No.1 podcast for female entrepreneurs, and rarely an episode goes by without some major nuggets of small business wisdom being dropped into the mix.

As with our previous selection, there's a vast amount of content to dig into here — kick things off with Christy Wright's appearance last year to get a full flavor of the show.
Conclusion
While the opportunities on offer are enormous, running a small business as a woman brings its own set of unique challenges. It's quite possible you'll need to take full advantage of external resources to thrive over time.
Our seven picks above are by no means the only ones available, but they'll provide an excellent range of assistance straight out of the gate. Let's briefly recap them:
Feeling empowered? Women-owned businesses are here, and it's time to make sure you have the right resources to get yours started on the right foot.