The title of this post is a well-known saying among female entrepreneurs. Throughout my technology-consulting career, I've had the privilege of knowing more than a few woman who recognized their talent, had an unrequited passion, and went for it.
Through the fun and frustrating moments alike, they powered through. They learned new skills and tackled new challenges (and a few old ones on the back-burner, too). Each were relentless in doing what was necessary to start their businesses and reach for their dreams.
I could write a book about all the great women I've worked with, but for today, I'd like to share with you just a few of their stories. I hope they inspire you, too!
1. Sarah Barkley, Feather Print Photography
Describe your business's top priorities and its core beliefs.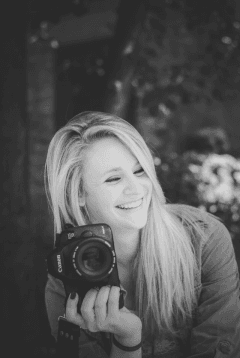 My priorities are definitely rooted in my beliefs, and those are to be honest and open, to express myself as an artist, to positively impact the lives of others, and to allow for change. I have my BA in English, so for me writing is one of my ways to express myself. I recently started sharing more personal and raw blogs as a part of my business. It might not be for everyone, but for me it's important that people see me and want to hire me for who I am.
I also maintain honesty with clients.
Some may scoff at this, but I think showing you're human and can make mistakes or have opinions will only bring inner peace and positivity to your life. Another priority for me is to express myself as an artist and to own my style, technique and eye completely. I never want to stop learning, but after trying to apply so many other ways of thinking or doing, I only fell further behind.
You will land your ideal clients by remaining true to who you are because they will respect and trust your vision and guidance.
I strive to have a positive impact on those that I work with and for. My last priority is to allow for change, which has stuck with me since the beginning — my business name developed from my free-spirited nature to go wherever the wind takes me.
Change and growth can be very hard on a business, especially a small one. On the contrary, growth and change can bring new endeavors and opportunities. It can be scary, but take time to allow for change and to reflect on these changes because it is way too difficult to see the beauty and growth in the change without processing it.
Where does your passion lie with your business?
I've been curious about cameras since I was a child, and I was always chasing around my father to let me take a picture or use the camcorder. That curiosity turned into a hobby and is now rooted deep within me.
It was that curiosity fused with my passion and love for art that launched the business I have now.
That love and passion seems simple to me because it has always come natural, and even with all of the changes that life has brought me it's that love and passion that's remained constant.
Starting out, I had absolutely no business experience, no investors, no plan. I truly let my love and creativity pave the way for my success. My business, Feather Print Photography, was built on a foundation of beliefs and values that some business owners might consider flighty and unreliable, but they're the key to my success.
These beliefs are to do everything with passion and meaning or not at all, be honest no matter the outcome, and to be genuine.
Now, these may or may not be strong beliefs to build a business on — I'm really not sure. I didn't go to school or take business classes. I didn't start my photography business thinking that I would be able to earn a living off it. I did it because I was passionate about it, and wanted to be able to provide a customized experience that was unique for each client.
What, if anything, was different for you as a woman and how did you tackle those challenges?
I think the hardest part about being in my field and being a woman is that there are women who choose to be catty and women who choose to be helpful. I started off on edge and a little leery of others trying to take from me. I quickly found a great network of women who were encouraging, helpful and kind.
I think having a solid network outside of friends and family is essential for every business.
Proudest accomplishments
Winning three Best of the Knot awards, opening my studio, and having a photo published in a nationwide magazine.
2. Bernadette King, Building Beautiful Souls
Describe your business's top priorities and its core beliefs.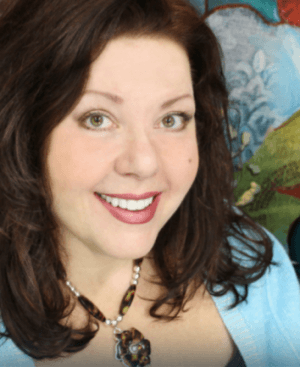 In 1997, my mother was admitted to a hospital in our home town. She was in respiratory distress. Hospital staff pulled the wrong medical chart and treated her based on a complete stranger's information. Wrong procedures and medication induced the massive heart attack that killed her. Through metaphysical teachings, I discovered ways to heal and find peace after my mother's death. It was a painful journey. But then I got to the other side of grief, and I knew I'd been lead to my life's purpose.
By offering thousands of free articles regarding spiritual awakening, energy healing, psychic development, and more, I hope to lighten the load for others who have also experienced trauma of any kind.
Through one of largest metaphysical databases anywhere, I also hope that the in-depth articles about symbols and meanings, astrology, tarot and more help folks learn more about themselves and the world around them.
The highest intention at BuildingBeautifulSouls.com is to help facilitate personal and spiritual growth, empowerment, and healing for seekers who wish to awaken. As our light shines brighter, we help illuminate the path for others.
The highest intention at WhatIsMySpiritAnimal.com, another site of mine, is to help folks reconnect with the Shamanic teachings of Spirit, Totem and Power Animals. By understanding and integrating the ancient and natural wisdom of the animal kingdom, we become better stewards of the earth, each other and our own lives.
Where does your passion lie with your business?

I'm a professional psychic medium. My service to the world is facilitating communication between the spirit world and this reality. Those seeking to hear from loved ones (human and other animals) can often be experiencing profound grief.
Even if their grieving has subsided, there's always just a bit of a tear in their heart.
When clients' spirit guides, angels and ancestors choose to use me as a vessel to deliver messages of love, support and healing, it's a humbling moment — and one I'm always grateful to be a part of.
Sometimes, those who've crossed over show up just to tell folks where their missing car keys are! But, even then, the saddest eyes start to sparkle again. Tears of torment dry up and, often, they can even manage a smile. This is why I do what I do.
I'll never forget how dark the dark times can actually get, and I'll never, ever forget the day a true psychic medium showed me that my mother's love was not gone from me forever. She's just waiting for me in a different time zone. I'll see her again just as everyone will see their loved ones one day, too.
What, if anything, was different for you as a woman and how did you tackle those challenges?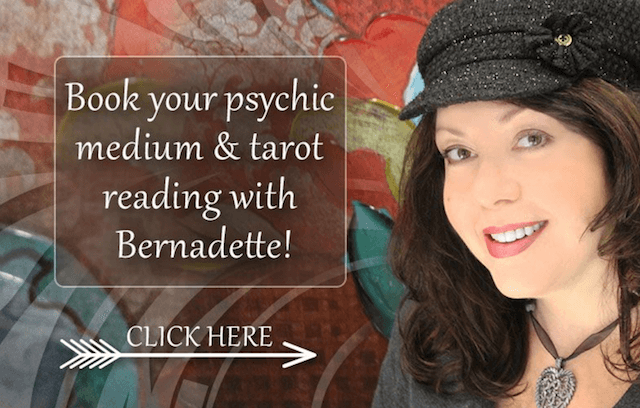 Sorry fellas, but I didn't fair so well when interacting with male developers and techs. There were only a handful who had the patience to communicate in a manner that was conducive to my learning style. FYI, this includes my husband. He's a high-level tech. Yeah, it was a learning nightmare.
So, I quickly began asking to speak with females any time I needed clarification on a product or service for my sites. Once I figured that neat little trick out — zoom! The successes started accelerating.
Additionally, many times I would call into support for my hosting company and get met with snarky comments about my subject matter. I learned very quickly to speak my truth, and it didn't take long for those who judged me harshly to back down — I'm a solid business person who knows her way around the internet. I mention this because women often experience throat chakra blocks. It can be challenging for them to stand their ground in male-dominated spaces.
For spiritual assistance, I called on my Spirit Animal, Bear. I thought about how Bears are fun and cuddly, but when something threatens their den (my websites), they do not hesitate to stand tall and growl. And I see my site visitors as family. And a Momma Bear would never let anyone threaten her family, right? So, facing the haters without fear and even growling a bit worked like a charm!
Proudest accomplishments
Launched less than four years ago, BuildingBeautifulSouls.com and WhatIsMySpiritAnimal.com are two of the internet's largest metaphysical resource sites.
However, it took me more than five years to start. See, I was trapped in the false belief that I 'couldn't' because 'tech' was not a language I would ever be able to understand.
With the encouragement and support of my husband and Judith Kallos, the dreams became reality. They helped me believe in myself, even when I did not.
Additionally, I became a bit obsessed — oh, I mean interested — in SEO. I learned all I could on my own, and then invested in Bruce Clay's class. I was terrified to go to that class. I just knew I was going to get laughed out of Simi Valley by all the tech heads. Turns out, I was way ahead of the curve! Once I took Bruce's class (taught by the amazing Mindy Weinstein and Bruce Clay, himself) I began hosting an organic traffic fiesta on my sites.
3. Dolores Montero, Montero Therapy Services
Describe your business's top priorities and its core beliefs.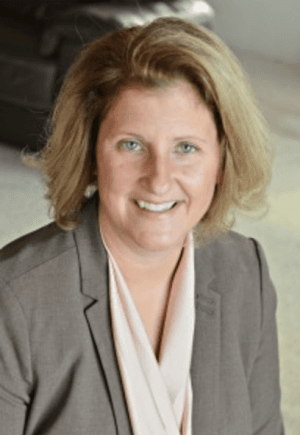 Montero Therapy Services provides compliance-based training, education and support services to nursing home professionals nationwide. As the company president, my top priority is in serving the therapists (physical, occupational and speech) and administration staff who work in the long-term care setting to ensure each have their "how-to" practice questions answered.
After years of clinical and administrative practice in the long-term care setting, I saw a need to transition from caring for the geriatric patient to "caring for" fellow therapy professionals and nursing facilities.
Therapists and nursing facilities were struggling with the bombardment of new rules and regulations from Medicare and the federal government, and it was this struggle that nudged us into a new awareness … we can be a resource!
Therapists are often labeled as "caregivers at heart," and this is true of myself and our core staff at Montero Therapy Services. Our top priority was to ensure clinicians had the resources necessary to perform their jobs, as well as support to reach out to for continued guidance and reassurance.
Our core belief was to focus on our therapist and facility members and all else would follow. Our intent was to keep the small business feel of substance over flash and provide personal assistance one member at a time. Through technology and our website, we have been able to reach out to professionals nationwide and extend our training, education and support services to members in 47 states.
Where does your passion lie with your business?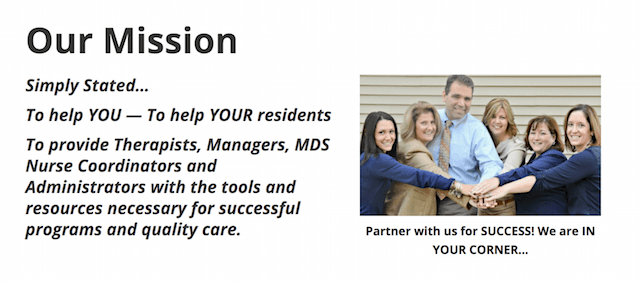 In addition to being a board-certified geriatric physical therapist, my passions are creating, teaching and technology — in that order! All are a perfect fit with my role at Montero Therapy Services. The rules and regulations in the long-term care setting, including the Medicare and Medicaid rules, change on an annual basis.
I am constantly researching and gathering information that will impact my fellow therapists in this setting and presenting the information to them to apply in their practice.
I have created documents, tools and fact sheet that our members can use in their practice. For example, last year the nation transitioned from ICD-9 Codes (International Classification of Disease) to ICD-10 Codes. The ICD system is used by healthcare providers to classify and code all diagnoses, symptoms and procedures.
This change had a huge impact on therapists, as it required them to learn a new process in a short amount of time. Montero Therapy was able to provide training and education to therapists across the country using GoToWebinar, field questions through our Q&A forum on our website, and develop multiple resources or "cheat sheets" for our website toolbox for therapists to download and use in their practice.
Every time there is a change in the field, our goal is to provide the training and education needed, as well as be an ongoing support for professionals.
What, if anything, was different for you as a woman and how did you tackle those challenges?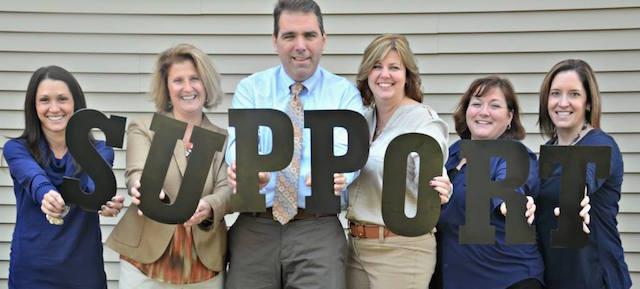 I did not encounter specific difficulties or business challenges "because" I am a woman. However, I did encounter challenges being a woman who also happened to be a wife and mother of two children.
Balancing my family responsibilities and the duties that come with managing a consulting company are a challenge.
Ironically, I have three woman business partners (who also happen to be wives and mothers), and together we are able to manage any challenges that arise. There have been many late nights, early mornings and weekends; many meltdowns and jumps for joy; many setbacks and accomplishments; and it is out of the difficulties and setbacks that new beginnings grow. I wouldn't change a thing about my journey thus far and expect more challenges and adventures to come!
Proudest accomplishments
One of my proudest work accomplishments was having the courage to expand what I knew to be successful on a local level (our local private practice and consulting services), to a larger stage, solely through technology. With much trial and error, I was able to create a website (with the help of an excellent teacher) that would be the platform for our company and the vehicle to reach therapists and nursing facilities across the country.
With limited to no website experience, I was able to design and develop a membership website with information and resources available to all therapy professionals.
Our team knew there was a need for help and guidance, and once the website was launched, we steadily gained membership.
With little marketing, our membership grew to more than 500 therapists and facilities in 47 states within the first year. The website and all it entails is a continued work-in-progress, and I am thankful that I stepped outside my comfort zone to undertake the task! When you spend your day helping others, whether it is in person or through the assistance of technology, you can't go wrong!
Female entrepreneurs who inspire
Can you be more inspired after reading about these ladies? Each one has at least one thing in common – they believed in themselves, pushed through, climbed over, and tackled any perceived roadblock that might have come their way.
That's what starting and running a business is about — seeing what others don't see. Doing what others are unwilling to do. And accomplishing what many may think to not be possible. Are you ready to join the ranks of these female entrepreneurs?