GoDaddy is honored to partner with Elohim for our "Make the world you want" campaign — empowering makers to change your world if it doesn't quite fit you.
Based in LA, Elohim is a true artist's artist. A skilled producer, vocalist, songwriter and classically-trained pianist, she crafts intricately-produced songs that curiously explore the beauty of human connection. Spanning styles across inventive electronic, indie alternative and unabashed pop, Elohim delivers a stunning live show set against a backdrop of breathtaking visuals — creating an extrasensory experience that will leave you wanting more.
Elohim uses the power of music to open up the conversation on mental illness.
Her song, "Xanax," gave voice to her own struggles with anxiety and depression. During her interview with GoDaddy, Elohim encourages an open dialogue about mental health issues. She leads by example, doing her part to create a world in which love, compassion and acceptance shatter stereotypes and shed light on topics too often considered taboo.
Elohim is writing her own story and sharing it with the world … and you can make your own way, too.
You've got the power, we've got the tools. Make the world you want, and share it with everyone.
GoDaddy interview with Elohim: Music + mental health
GoDaddy: How would you summarize your mission?
Elohim: My mission is to use music to speak out about mental health, encouraging others to get help.
GoDaddy: What are you doing to make the world the kind of place you want to live in?
Elohim: I want to live in a world where we are encouraged to openly discuss our anxiety and depression without being looked down on. People are really struggling. We need help, we need love, we need acceptance, we need compassion.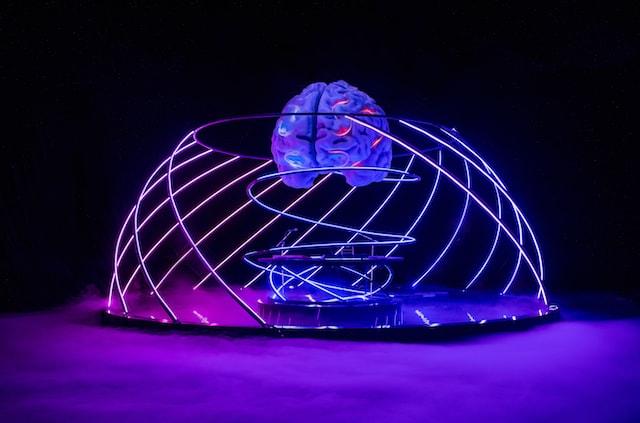 GoDaddy: Why do you think our "Make the world you want" campaign is particularly relevant right now?
Elohim: The world is craving change and empathy. We need to feel accepted and loved. The essence of this campaign is love and togetherness. We need to encourage as much of that as possible.
GoDaddy: Why is having a web presence important to you and your mission?
Elohim: A lot of humans turn to the internet when they feel lost or alone. It is so important for me to have a presence there — a safe space, where the listener can go and ask questions and feel less alone. The internet has built a really meaningful community.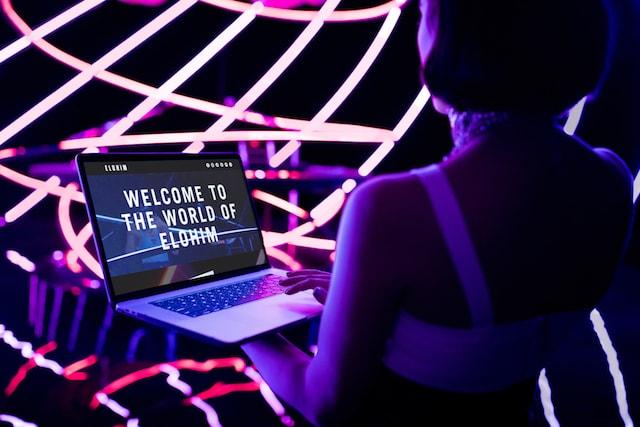 GoDaddy: What overall piece of advice / message would you like to share?
Elohim: Today, all humans have a platform and opportunity to speak their mind and put whatever they want out there. I want you to know you are valid and valued. Your talents should be shared with the world. Go out there and face your fears. Shine your light.
Many thanks to Elohim for sharing her insights. Be sure to check out her website and follow this rising star on Instagram, Facebook, Twitter and YouTube.
More about Elohim …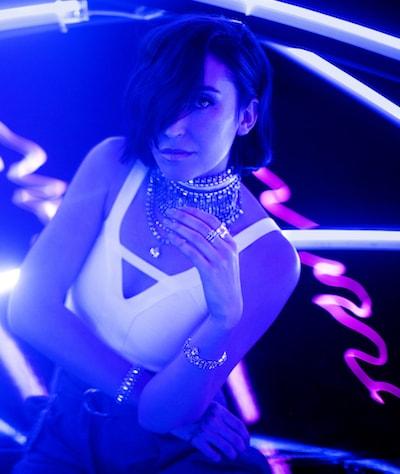 While many may see Elohim as an enigma — a mysterious persona with a powerful name, as described by Nylon, she might also be compared to a beautiful, complex flower with many layers. While you could attempt to peel away the petals to see all of the components, the true beauty lies in the complexity of the whole.
When Elohim first arrived on the music scene in 2016, she performed wearing animal masks to protect her anonymity. While the masks have come off most of the time, she maintains her anonymity with a shock of dark hair obscuring part of her face, and conducts her interviews either via email or with voice modulators.
In April 2018, Elohim released her debut album, "Elohim," the pinnacle of a whirlwind year dotted with original releases and collaborations alongside extensive touring — catapulting Elohim to new heights among the top breakout artists of the year. Driven by 2018 singles "Half Love," "Fuck Your Money" and "Panic Attacks (ft. Yoshi Flower)," the album has seen widespread critical acclaim from outlets such as The FADER, Mixmag, Complex and Noisey.
On the live side, Elohim has captivated crowds on multiple headline tours as well as direct support tours with Alison Wonderland and The Glitch Mob. She has also graced the stage at major festivals including Coachella, Bonnaroo, Firefly, Lollapalooza, Life Is Beautiful, Outside Lands and HARD, among others. She is set to play Hangout Festival and Governor's Ball this year.
Who is Elohim?
While we may never see her full face or know her given name, Elohim isn't a complete mystery. We know a few things about the woman behind the masks, the modulators and the music.
When asked about her anonymity, she told Vanyaland:
"It's pretty standard to have an open door into the lives of musicians given the culture of social media. I miss the fantasy created by artists like Prince and David Bowie. Like them, I embody Elohim, and Elohim has become my identity."
Music has been a part of Elohim's life since early childhood. She began playing the piano when many were still playing with crayons — at age 5 — on a beat-up bargain piano her parents bought for $100. Elohim added singing to her repertoire at age 9. Even now, she rehearses and practices her instrument daily to create new ideas.
What's in a name?
And the inspiration for the unusual name? Elohim is the Hebrew word for God and is commonly used in the Old Testament. Elohim, the artist, shared with Nylon that it was empowering for her to choose a masculine, strong name:
"To me it is love, acceptance, and confidence. It is strength in my art and in myself. It is beauty and spirituality."
Elohim believes peace, love and equality should be at the core of any religion or belief.
Writing her story
A talented songwriter, Elohim mines her own experiences for lyrical inspiration. She's shared parts of her personal journey with the world through songs including "Hallucinating," "Sensations" and "Xanax." As Elohim said during an interview with Axs:
"Every song I write is a personal experience and a part of my journey."
"I find that I write best when I am writing my own story — those are the only stories I can tell really. I am grateful though, to be able to put into songs these struggles, emotions, and or experiences that other people might have had. It is really a blessing to be able to connect to one another through music especially when nothing else seems to make sense."
Elohim and mental health
Many of Elohim's tracks deal with mental health, including "Xanax." The lyrics include:
"Have you ever had the feeling
When you just don't wanna breathe"
and
"I don't wanna be dependent
On synthetic medicine
That keeps me calm enough to sleep
But kills me softly when I'm weak"
The song opens up conversations about anxiety from the inside and the delicate balance between maintaining self and finding peace. "I think there is something god-like, in a non-religious way, about helping others and being there for others," Elohim told Nylon.
Other singles — from "She Talks Too Much" to "Panic Attacks" — continue the conversation. Elohim shared with The FADER that she started taking an SSRI medication for panic disorder, depression and anxiety. (While she keeps her identity anonymous, she is open and honest about her personal struggles.)
As she told MixMag:
"My purpose in this journey of making music is to bring comfort and peace to others who are struggling."
"I want them to know they aren't alone, and that it does get better when you face your fears and get help. We have to take control of our lives. We are in the driver's seat. Go where the love is."
Elohim isn't alone in being open about her struggles with mental illness. She joins the ranks of other celebs including Janet Jackson, Ariana Grande, Camila Cabello, Mariah Carey, Rick Springfield, Pete Davidson, James Franco and Prince Harry — all of whom have shared their struggles with mental health issues such as PTSD, depression and anxiety disorders.
Musical inspirations & collaborations
Even though Elohim began her musical life with daily classical piano practice, her influences go beyond Claude Debussy and Sergei Rachmaninov to include Björk, Thom Yorke, Animal Collective and Radiohead.
In fact, Elohim attributes her switch to electronic music to the first time she heard Radiohead.
"It was as if my ears heard all these sounds they hadn't heard before," she told Fashionista. "My senses were ignited with this inspiration and intrigue to explore more avant-garde sounds."
Elohim has collaborated with several notable producers and artists, including Whethan ("Sleepy Eyes"), Louis The Child ("Love Is Alive (ft. Elohim)"), Casey Veggies ("All that Gold") and The Glitch Mob ("I Could Be Anything (ft. Elohim)").
In late 2018, Elohim released a collaboration with Skrillex titled "Connected," followed up by "Buckets," with the official video released on Jan. 31, 2019. Ones to Watch called the "Buckets" collaboration "an explosive, no-holds-barred emotional onslaught." Elohim herself said:
"2019 will be a year of unmasking, unveiling, and facing fears head-on. 'Buckets' is the beginning. It is also the final installment of my collaborations with Skrillex. This piece is an emotional purge, a side of me I've never shared before. I am now ready. … Are you?"
Connect with Elohim
Elohim keeps her social media profiles as real as her music, posting about her feelings of joy and anxiety in nearly equal measure. She's also incredibly open and supportive of her fans on social media.
When announcing a new series of shows, her Facebook post opens with, "They say face your fears and they'll become your friends. For the first time I've decided to fly without a net. I am scared yet overwhelmingly excited. This will be like nothing I have ever done before."
If you're lucky enough to join Elohim for one of her live shows, you may have the opportunity to connect with her one-on-one. You'll likely be welcomed with a message that you'll carry with you throughout the show — and after.
"Welcome to the world of Elohim. You are beautiful. You give the world light. Make friends with the humans around you. We are all one. Let's enjoy the night. I love you all the way. XAAX, El."