GoDaddy is honored to partner with Plant the Future founder Paloma Teppa for our "Make the world you want campaign" — empowering makers to change your world if it doesn't quite fit you.
In the Little River Arts District of Miami, Florida, you'll find a shop rooted in whimsy, art and, most importantly, nature. Plant the Future isn't a florist shop or nursery, though. While you can purchase a houseplant or a succulent, what Plant the Future and founder Paloma Teppa specialize in is more than adding something green to a space.
What Paloma Teppa creates is truly art — from wearable pieces like coats and jewelry to large-scale murals made with preserved moss.
Paloma's projects include Starbucks stores in Maryland, Florida and Georgia; co-working spaces in Manhattan; hotels in New York and Florida; corporate headquarters; private residences and more.
For Paloma, making the world she wants means more than forging a path from a love for plants — it's a passion to create well-being through a connection with nature.

GoDaddy Q&A with Paloma Teppa: Connecting with nature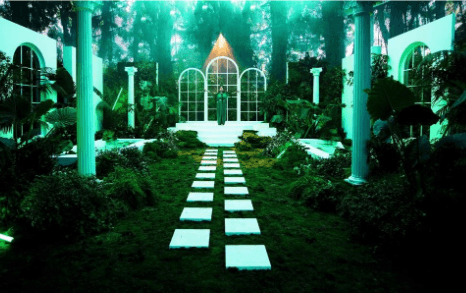 This interview has been gently edited for length and clarity.
GoDaddy: What was the idea behind Plant the Future?
Paloma Teppa: Plant the Future came about, first, because of my need to have peace. I realized that for me, peace comes when I am surrounded in nature, plants and animals.
The way that I realized, since I was a child, that I had that peace was in nature.
I was born in Córdoba, Argentina. It's a big town, with a lot of people, but it's very calm with beautiful mountains and nature. When I moved to Italy I realized — in Turin, a big city — I realized the need that I have to be in that surrounding. So, from my need to be surrounded in nature, that's how I decided to start Plant the Future.
So, after working with plants for 15 years it was not just the peace and happiness but another layer. The plants, they were healing me.
That's how magical and amazing it was in my life — I have a mission now that I want to share with everybody.
GoDaddy: What exactly do you do at Plant the Future? What services do you provide?
Paloma Teppa: At Plant the Future, we design, we make art, we decorate with plants...from private residences to hotels, offices, condo buildings, hospitals, airports, practically everywhere nature is needed.
We also maintain and renovate plant arrangements for private and commercial clients. Clients bring their arrangements back to our studio for renovation or we send our maintenance team to freshen up large plants or arrangements on site.
Our goal is for people to have positive experiences with plants at home or office.
We also recently started offering plant workshops for kids and adults including terrarium making classes, etc. We will soon be launching a subscription-based plant program where people can sign up for monthly/quarterly delivery of orchid arrangements, terrariums and other plant arrangements.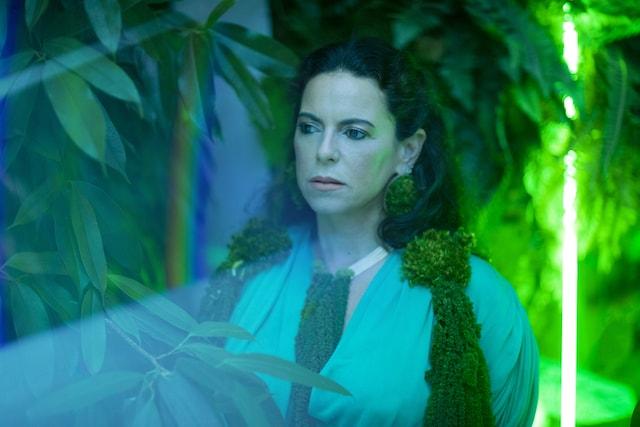 GoDaddy: How did you end up in a big city with this need to be surrounded by nature?
Paloma Teppa: My mission is more in the big cities where people don't have the opportunity to be surrounded by nature — to have a dog, to have a tree, to have a garden. They are suffering more because of the disconnection from Mother Nature. That's how and why I'm living in the city. But my heart, my soul, is in Brazil, in Costa Rica, and wherever Mother Nature is free and happy.
GoDaddy: Can you tell us a little bit about the intersection of nature and art in your work?
Paloma Teppa: I always loved art. My father was an artist, so since I was a child I was surrounded by pencils and paints and canvases. I was always touched by art and the beauty of things. Also, my connection with nature — it took me a lot of time to put both together.
I studied industrial design, which is the opposite of what I'm doing now.
But, as you go step by step, everything comes to order and you realize why you did all the things that you did.
I studied industrial design in Argentina and then I studied fine arts in Italy.
When I moved to Miami, I started working with some friends in a flower shop. I realized that I was fighting with myself because I knew it from the first day that that was my life — plants, animals, living things. So, I combined all of them.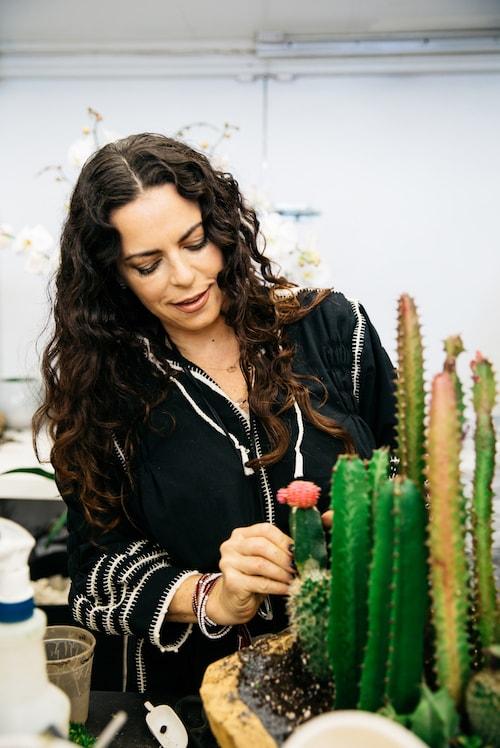 GoDaddy: What is the most rewarding thing about Plant the Future?
Paloma Teppa: The most rewarding thing is seeing the delight in people's eyes when they see the connection — that's amazing.
When you connect, you open a door or a window that is impossible to close again.
It's like connecting with love. So when you have that connection, when I see that in people, that's my best gift.
GoDaddy: Can you talk a little bit about running and growing a business?
Paloma Teppa: Being an entrepreneur is about facing obstacles and "stones" along the way every single day. So at the beginning, I was very sad and scared. I said, "Oh my God. Why is this is happening to me, this is terrible."
No, this is life. This is natural. It rains, then comes the sun, the rainbow.
It's part of the day. So I've learned to face the obstacles, so when I see the stone in my path, the first thing that I want to do is to take it out of the way as fast as possible.
I'm not in my comfort zone every day, at all. But I realize that's the way to achieve growth and to achieve whatever we want in life. That's why I think it's so important to really love what you're doing because, if not, life could get very complicated and not very satisfying.
GoDaddy: What is an average day like for you?
Paloma Teppa: I wake up around 7 a.m. I help my daughter get ready for school and I start working at 8. I work a lot. With design, we prepare arrangements. I check every single thing that goes out of this door.
So for me, the quality is very important — the health of the plants, the design, and all the details that are involved in a garden. I'm very detail-oriented.
GoDaddy: How has GoDaddy helped you expand?
Paloma Teppa: GoDaddy in my life, at this moment, is the gift I think that Mother Nature has given to me.
They're supporting us. They're helping us to grow and communicate what we want to our community and to the world.
It's like the reward for 15 years of very hard work. I think that everything is not by coincidence. Everything has a cost; it's a response to what you do. As much as you give the best you have, the return will be the same as that or bigger than what you can imagine. We need to be more aligned with what we need as human beings.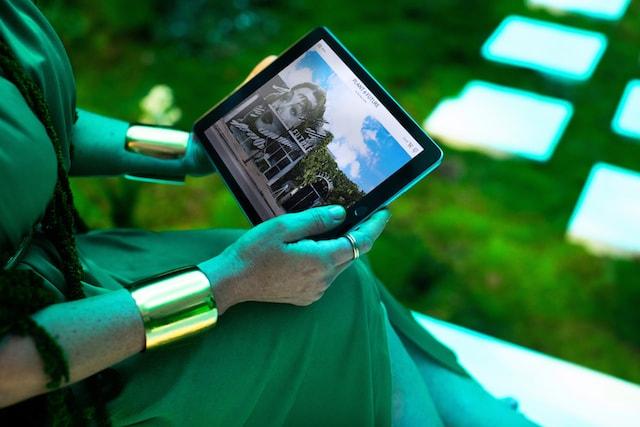 GoDaddy: Can you talk about having an online presence? Is that important in growing your business?
Paloma Teppa: To have an online presence is so important at this time. It's almost everything.
I think that we have the opportunity to be seen by the whole entire world, to communicate faster, to grow faster, to make the change we want to see in the world.
It's so important. I recommend everybody in this world to have a website, an Instagram and Facebook page — you can have an amazing business without paying employees, without paying rent. It's a huge opportunity!
GoDaddy: You have the online presence you just talked about, the website and Instagram, then you have the brick-and-mortar store. Can you talk a little bit about how they work together?
Paloma Teppa: Everything in this company is kind of an ecosystem where one helps the other. We strive to maintain consistency throughout the online and offline as much as possible. We create products that sell in our retail stores as well as our online shop. Sometimes we have exclusives for just our online customers while other times we have special products that are only sold locally at our brick-and-mortar shops. We do photo shoots, we produce videos, and everything is shared across all the different social media places.
GoDaddy: How has having a bigger online presence helped your business?
Paloma Teppa: Imagine how free you can be. You can be in the jungle. That's my dream. I can be in the Amazon rainforest with a computer, or an iPad and sending pictures, growing my Instagram, and developing my website.
Now, because of technology, we are very close to that dream.
Maybe in the future, we won't need to be so much in these super-dense cities and can live more remotely closer to nature. We can be more free — traveling, enjoying the life that we dream of.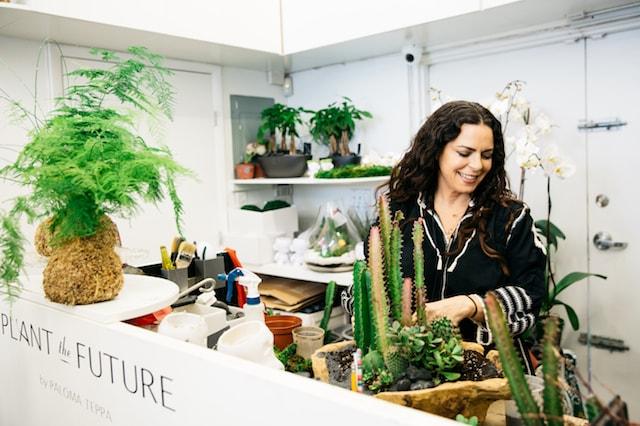 GoDaddy: How does it feel to be a part of our #maketheworldyouwant campaign?
Paloma Teppa: It's a blessing for us. I think that it's a very big change because normally big companies surround themselves with big names.
I think what GoDaddy is doing is very progressive and incredible.
Because who will be more powerful in terms of publicity? A movie star or a very famous person to connect and do cross-marketing. But instead of doing that, GoDaddy has invested in people like me and others who are not at that level, to help us grow. This is so generous. This is so incredible. I can feel the world changing. I feel so happy. Finally, I see this as a huge change and I hope more companies as big as GoDaddy also take this into consideration.
GoDaddy: What kind of world do you want to live in?
Paloma Teppa: The kind of world I love to live in is the jungle or in a natural environment. But, I live in the city because I have a big mission — this mission is to connect people with nature, to connect people with their own soul.
GoDaddy: What energizes and inspires you?
Paloma Teppa: Mother Nature is my biggest inspiration. I'm a believer in biophilia and the underlying concept of biomimicry. I use and mimic nature as much as possible in my designs all the time. I learn from nature, how things grow, how nature co-exists with other living creatures, etc.
So, if you take a look, you can see all the details: the stones, the different types of plants, the light position, and how it becomes like a little ecosystem.
In a garden you have the secrets of your life.
So if we can connect people with a garden, we can connect people with their own soul.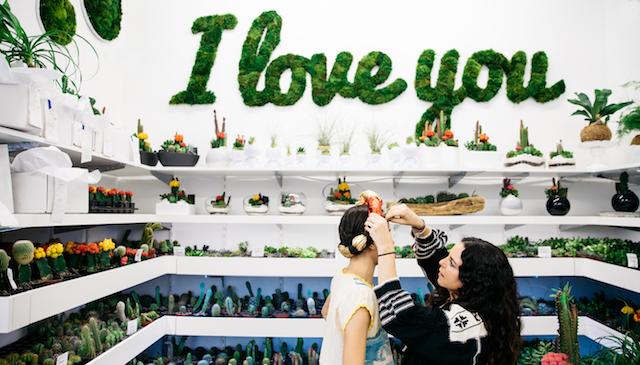 GoDaddy: What advice would you give to people out there with a dream?
Paloma Teppa: The advice that I can give to people is to take some time to just be alone, to feel your soul, feel what your mission is, and then just jump right into it. It is very painful at the beginning because you are very vulnerable.
It is the stronger and the harder path to take, but it's the only way that you will see the light.
Many thanks to Paloma Teppa for sharing her story. Be sure to check out the Plant the Future website and follow Plant the Future on Facebook, Instagram and Pinterest.