If you've seen a tap dancer perform in or around Miami, chances are it was Natasha Williams — or maybe one of her students.
A resident of Little Havana, Natasha fell in love with tap when she started taking lessons at age seven. After attending a high school for the performing arts, she embarked on a career that included teaching private lessons and running a free program for kids through the Armour Dance Theatre, all the while appearing on symphony stages, nightclubs and business conferences whenever possible. She even did a TEDx Talk on the benefits of tap for character building.
"Tap was my whole life," she says.
But Natsha always knew that the day would come when she wouldn't want to keep up with the physical rigor of the tap lifestyle.
When COVID temporarily shut down most of her work, she came up with a new business idea she hopes will grow into a second calling: changing the way women buy and wear press-on nails.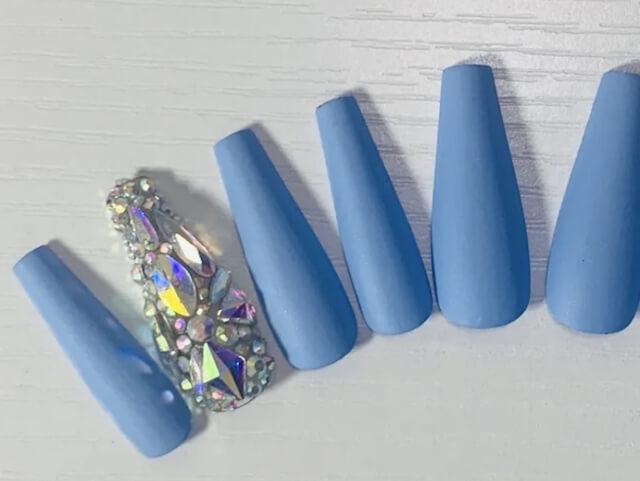 The result is Natasha Nails. Launched last July, she's built up an array of hand-painted press-on nail products that range from $10 to $60 and offers monthly subscriptions for $25 and $45.
Just as important, she's building up her digital strategy and online presence to spread the word about her vision for how women should think about artificial nails.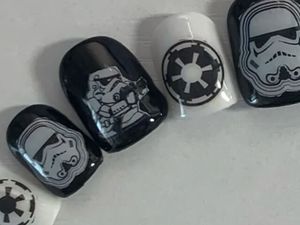 "I want to make press-on nails nice and affordable and fun, so people can mix and match them like they do with purses, shoes or jewelry," says Natasha, who gets most of her sales leads via Instagram, where she has more than 5,000 followers.
Even if she doesn't manage to transform the $2.7 billion nail care industry, Natasha Nails could contribute not only to her own success but to the Miami economy.
According to GoDaddy's Venture Forward research project, which studies the economic impact of the 20 million microbusinesses around the country, each new everyday entrepreneur like Natasha leads to the creation of two new jobs in addition to their own, on average.
That's reflected in economic indicators as well. Between 2018 and 2020, the unemployment rate of communities fell by .05 percentage points every time the density of microbusinesses increased by one per 100 people.
Related: Making the most of Miami's micro-business economy
The steps to starting her own business from home during COVID
Natasha's entrepreneurial story had a decidedly un-storybookish beginning. A fashion lover, she always liked to have her nails done to match her outfit.
But in March, just as the brick-and-mortar business world was shutting down, she developed a nasty case of contact dermatitis after a visit to a nail salon.
"It was awful, and the worst part is there's no cure," she says. "Once you develop the allergy, you have it for life."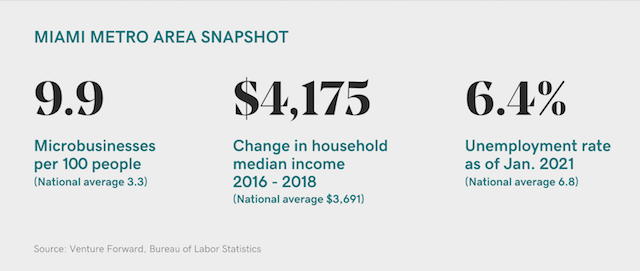 Determined to find artificial options for herself, she soon discovered that the glues used by many artificial nail brands could also bring on allergies. That left press-on nails that use adhesive tabs as her only option.
But despite searching online, Natasha simply didn't find any she loved.
"They look plastic rather than painted, so it doesn't look like you had your nails done," she says. She found a supplier of clear or neutral models, and began painting them while she watched TV at the end of a busy day of tapping.
Buoyed by positive comments from friends and strangers, she decided to put the MBA she'd earned from Florida International University to work.
After a few months of creating nails for herself, in June she created a website using GoDaddy (and was thrilled the domain Natashanails.com was not taken) and soon added ecommerce capabilities.
Related: Micro-businesses hold steady in the storm
Growth is tied to a strong digital strategy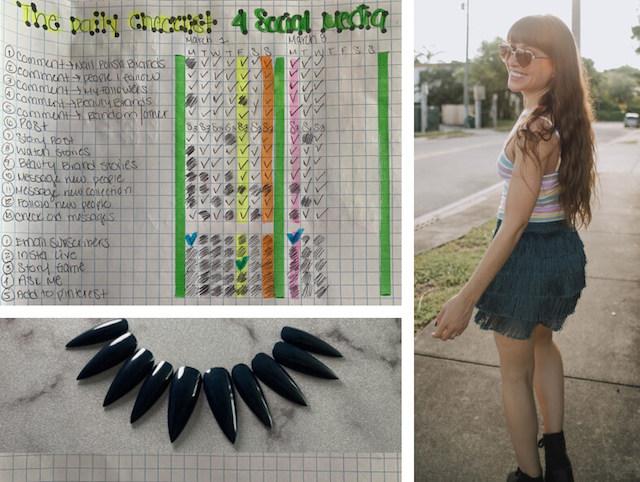 Natasha understands that her future business success will depend on her digital savvy. That's why she's developed a comprehensive 18-point daily to-do list of ways to increase her online presence, such as leaving comments on top beauty-related sites, posting to her blog and creating games on Instagram Live.
"I'm approaching 5,000 Instagram followers, and I have around 70 subscribers to my weekly email," she says. "So things are progressing!"
She hopes that where her digital buzz leads, dollars will follow. She wants the $500 in monthly sales she expects to hit by midyear to be the beginning of a fruitful entrepreneurial journey.
"I really enjoy doing this and I want the business to grow big, until we're selling at Target," she says. "But everything is a step at a time. Dance has shown me that even when things get tough, you just have to keep pushing through."