It can be exciting and liberating to reinvent yourself — but it's not for the faint of heart. Peter Calafiore knows this from experience. After several years in management at beauty magnate Avon with a good salary, expense account and benefits, he decided to pursue his dream of opening a flower shop.
"You have to be willing to make sacrifices and realize that it may take years for a new business venture to take off," he says. "I sold my house, got a beater car, and prepared to live on $15-16K a year."
Passion first, research next
Well, that's the abbreviated version of Peter's reinvention. It actually started many years ago with his experience arranging flowers for friends and colleagues. When he was sharing his corporate work woes with his dying mother one day, she said, "Do you remember when you used to work with flowers? You were so happy then."
That was followed, he recalls, with "a LOT of research." He stresses the importance of learning all there is to know about whatever it is you want to do:
"Then you have to figure out how you can change your life to reach your goals. What are you willing to give up to make your dreams come true? If you have to start at the bottom, are you willing and able to do that?"
How much are you willing to sacrifice to reinvent yourself?
An entrepreneurial mindset
Lisa Kanda, a marketing executive-turned-business owner, agrees that you need to be realistic about what are you can sacrifice and what you need to live. Then, she says, "It is important to adopt an entrepreneurial mindset. When you own and run a business, you need to deal with the 'voice in your head' that will work against you, and you need a strategy in place to persevere."
When you set out to reinvent yourself, you'll likely confront moments of self-doubt.
"You will doubt yourself, ask yourself why you left the security of a job, and allow negative thoughts to derail you," Lisa cautions.
She suggests building a strong support system — such as like-minded entrepreneurs, a business/life coach and mastermind group — so you're not "going it alone."
Today, Lisa is president and chief results officer of ElKay Corporate Advisors, a successful marketing, social media, business consulting, and executive/personal branding coaching company.
Reinvent yourself … again
Once you reinvent yourself, avoid getting too comfortable or resting on your laurels. As Lisa says:
"Be open to change. Things will happen that you don't have any control over. The more flexible and adaptable you are, the better."
It's a lesson Lisa took to heart when the economy crashed in 2008. As potential clients tightened their marketing purse strings, she had to pivot from a focus on personal brand coaching to social media marketing. "I did a major pivot in my business strategy and changed my focus to offer social media training and consulting," she says. "It helps to listen to your markets and adapt to what they want instead of only focusing on what you think they need."
Like Lisa, Peter had to reinvent himself more than once after starting his own business.
He opened The Town Florist in Oakhurst, NJ, in 2006, but quickly experienced the challenges of running a mom-and-pop flower shop in a competitive market. He needed a niche. Peter had become a local hotel's florist and handled many weddings, and feedback from numerous brides confirmed what his specialty should be.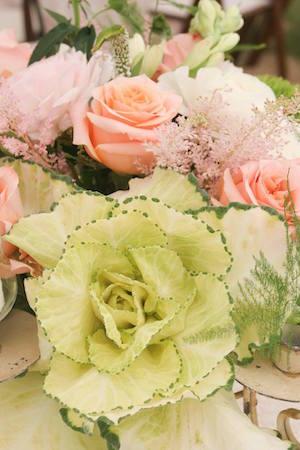 In 2009, Peter opened Peter James Floral Couture in Asbury Park's hot oceanfront business district. The company offers full-service wedding/event planning coordination, with Peter as the company's recognizable face. He credits social media as the driving force behind growing his brand:
"Social media has made me Peter James. People know me from Facebook, Instagram and other sites. They call out to me on the streets, and they know me around town."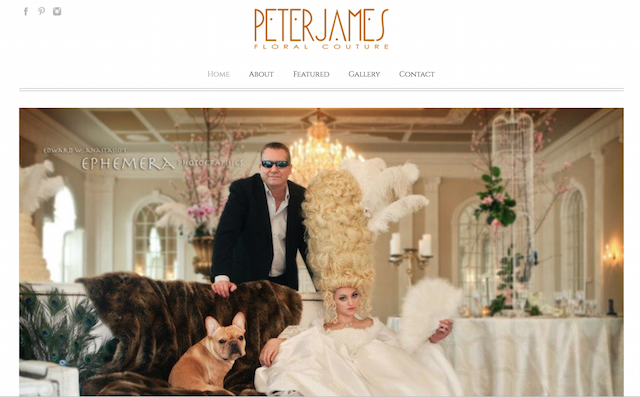 What's stopping you?
From lean early times, Peter's business has taken off, and he is enjoying professional success as well as a better quality of life. "I love every minute. And every time a bride says, 'This is stunning,' or every time I see a positive comment on Instagram, I know that I did the right thing."
Are you ready to reinvent yourself, to pursue a passion that's been waiting for an opportunity to bloom? If so:
Think about what you're willing to sacrifice.
Do your homework.
Surround yourself with a support network.
Find a niche.
Be willing to evolve.
Even if the voice is faint, start today.
"Start slow, if you can. If you have a hobby or interest you think you can turn into a career or business, pursue it part time to see if you like it," Peter suggests.
Don't let your fears and doubts hold you back. "It's hard to overcome the fears, prepare, and take the leap," Lisa says, "but the rewards are worth it."