Sean Chaudhary operates AlchemyLeads, a Los Angeles-based web design and marketing agency. Catch up with him on Twitter, LinkedIn and Medium.
The who:
Given a business name is so central to a brand, we tend to put a lot of importance on it. How did you arrive at a name, and how do you feel about it now that you've been in business a while?
Alchemy is defined "as a seemingly magical process of transformation, creation, or combination." I decided to take a major leap of faith and start my company at quite possibly the worst time in my life. I had lost my stable job and gone through a surprise divorce within the same week.
After pitying myself, for a while, I had an epiphany. I was at rock bottom, and there was nowhere to go but up.
In medieval times, Alchemy meant turning lead into gold — In my case, it was turning a negative situation into a positive situation. And over the years, we've helped our clients transform their marketing operations and online revenue.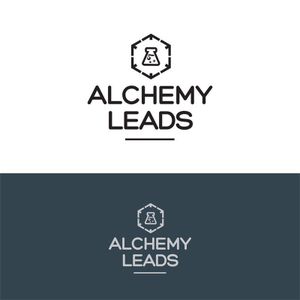 AlchemyLeads, can be a play on words. We're a boutique marketing agency, that generates "leads" for clients — but it's also a double entendre. Alchemy was originally the pseudo science of turning lead into gold. This is what we aim to do for our clients.
With some brands, location is a key component. Is there anything about the place you live and work that's shaped your own brand?
Yes, I'm a Los Angeles native, and I've always loved the free-spirited culture and innovative community around us. We love giving back to our local community by participating in fundraisers, donating to charitable organizations for the homeless and hungry, and by supporting our local firefighters and law enforcement whenever a natural disaster hits our region (which seems to happen yearly).
How would you describe your professional experience and background?
I have been working building WordPress websites since 2009, as a freshman in college. I later dropped out of school to pursue my passion full time, and worked and excelled within the advertising agency space.
However, in my several years working with major established marketing firms, I saw many areas of opportunity to deliver a better and more efficient experience to our clients.
Could you describe the scope of your operation?
We are a boutique search engine marketing company that specializes in working with CBD and automotive Brands. We like to keep things simple, so we break our SEO strategies into 3 pillars:
Content Writing (Content Strategy, Ideation, Development)
Digital PR (Manual Press Outreach, Developing Resource Guides, and generating press mentions)
On-Page Optimization (We are especially known for our technical and programmatic skills with most language stacks. We typically help business increase their web and mobile load times for CoreWebVitals, and we also handcraft schema, and JavaScript optimization or code splitting. Web design would also fall under this category)
Some entrepreneurs describe an aha! moment, the instant they decided it was time to take things into their own hands. Could you describe any of those moments you've had?
Yes, I remember the day exactly. It was June of 2017, and I was reprimanded at a large agency for not "sticking to sales." In fact, our operations team was running behind on an important client deadline — so I decided to take the initiative and create several blogs for their upcoming campaign.
I was told never to do that again, and to "only stick to what I'm good at."
Well, nearly five years later and our company has hit more than half a million gross annual revenue, and that same client that I went above and beyond for years ago, is still my favorite client to this day — and he has become more of a friend or mentor to me now, than ever before.
The what:
What kind of projects do you prefer to work on?
We're big in CBD marketing mainly via our organic framework
We're big on automotive parts and service companies, typically performing local SEO for their parts, servicers, distributors, or dealers
We're big on helping ecommerce companies scale using Google AdWords or Facebook PPC
We help B2B companies manage their marketing workflows and increase overall revenues
We handle the Digital PR for two of the largest CBD brands in the world, and they've seen increases of over 33% and 79% digital sales directly from our efforts over the last 12 months
We help develop and market for businesses that run on GoDaddy / Shopify / WordPress / Magento / AWS / Azure / etc.
Sometimes we're in a position where it's necessary to turn down projects or even fire clients. What do those situations look like for you, and how do you manage them?
I can tell very quickly as I've gained experience running a business, that saying "NO" more often is a good thing.
I don't work with micromanagers, or folks who have unrealistic expectations. Also, when a client has been burned by other companies (more than a few) I start to assume it's the client that's the bad apple, and not necessarily the agency.
We fire clients routinely, and we give them warnings if they're headed down the wrong path.
Now, I liken it to baseball. I'm a huge Dodger fan — so even if you're the best home run hitter, you can't swing on every pitch. You have to feel out the clients with the right expectations, the right history, and they have to understand the value of building brand and revenue equity online
Could you describe a project that you feel exemplifies you at your best?
We recently built a customized shopping platform from the ground up for a stealth startup.
This project was one of the most complex projects, because we essentially had to monetize user data via a chrome extension, while building a module within the database that is completely dynamic to each sale.
We also built the mobile app, I cannot name the company just yet — think of building an app like Rakuten within 12 months — but to both our team and our client, it was pretty impressive.
The how:
An obvious metric for measuring our own success is how much you got paid versus how much time it took. In your experience, what are the advantages and drawbacks here?
I think success is objectively measured, and people change. When I first got into business for myself, I was very concerned about materialistic things and my financial well-being. As the business started to grow at scale, I worried less about the material things and more about how to re-invest to scale even faster.
There are still some months where I make less than I used to as a salaried director of operations at an affiliate advertising agency.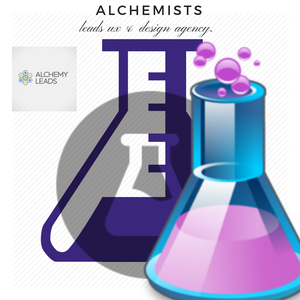 But my success is in the fact that I have a purpose and a passion to build something larger than myself, and to grow with the awesome people who've had faith in AlchemyLeads and stuck with us through thick and thin.
Are there any resources (e.g. apps, processes) that you'd recommend to an up-and-comer?
Hire a bookkeeper first (It will save you future headaches, and make your company more appealing to investors)
Develop SOPs (Standard Operating Procedures) for everything — It will make hiring so much easier
Hiring is hard, so hire extremely slow and fire extremely fast. And do not, I repeat, DO NOT HIRE YOUR FRIENDS!
Imagine you could travel back in a time machine to a point where you were like, Forget this. I'm done! What advice would you give yourself?
Anything can change in a day, and the work you do now is just like planting a seed. The more time and effort you put into harvesting your opportunities, the more chances you'll have to "get lucky"
What's your parting shot for people who want to be like you when they grow up?
I'm just an average person who knows what he doesn't know. My advice would be to get real world experience, figure out what you're good at — and double down on it. Lastly, betting on yourself is always the right wager.
P.S. never stop learning, and never stop asking questions.
Do you have any feedback or comments to share about GoDaddy Pro?
I love GoDaddyPro. At one time I had more than 30 websites connected to it, and I loved that they would all update automatically.